FROM THE (CLUTTERED) DESK OF JEANNIE SEELY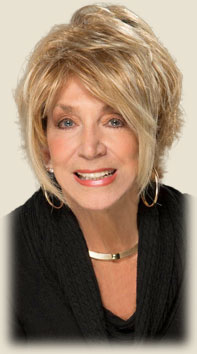 September 2023
I know....I can't believe I am finally writing this website message either! I'll bet those that check this page had given up on me updating it!! It's wonderful to know you folks check out my site and I wish I was as good at this as Rhonda Vincent haha...I can't keep up with her on any level.
If you join me on Facebook for coffee in the mornings, I thank you for that. It started out as a way for me to share the river views and briefly what is going on with Gene and me with our family and friends out of town. However, it has grown, and I'm delighted to know how many people look forward to it every morning. So if you haven't joined us, please do! And have coffee or tea or whatever with us!
We're not doing a lot of traveling....it's so unreliable for one thing and it's more difficult for Gene these days and I certainly don't have the patience to get stranded somewhere! COVID caught me a couple months ago and really put me down for some time. The COVID fatigue is the worst and hangs on way too long.
We're excited about some new projects we've been working on. We were permitted to record a song recently at historic RCA Studio B on Music Row which was so awesome. We were kind of reliving and recreating history by recording a song Dottie West wrote and recorded there in 1966. The only musician who did her session that is still with us is Charlie McCoy and we were thrilled that he came in and played harmonica. It was a surreal experience for all of us to be in that studio again...especially me, as that's where I recorded my first Nashville session in 1964! I can't wait for you to hear it and will let you know when it's available.
I'm doing a lot of writing appointments. It's so exciting to write with legends like Bill Anderson and Buddy Cannon, but also to write with some of the new artists/writers....and to think they want to write with me! Nothing's been recorded yet....but I'll keep you posted...and please keep your fingers crossed for me!
Upcoming shows include one in Dollywood this week on Gene's birthday, September 28th, at 1:00 and 4:00 in the Celebrity Theatre. If you can possibly join us, we'd love to see you there! Next weekend, October 7th, we'll be flying down to Texas for a show in Arlington with Moe Bandy and Dallas Wayne....now you know that will be fun. Thanks to Springer Mountain Farms Chicken and Gus Arrendale for the ride there on 'Chicken Wings'!! Try to see us if you folks are in that area.
We're also honored to be invited to perform for the homecoming celebration at Lincoln Memorial University in Harrogate, TN. This is the university that provided me with the Honorary Doctorate of the Arts Degree and where my husband, Gene Ward, graduated college before becoming a graduate of the University of Tennessee School of Law.
We are ordering some new publicity photos and updating some of our merchandise, so please check it out...and let us know what you would like to see offered on there. I'm thinking of ordering some new T-shirts....just for ladies though....but guys, they will make great gifts!!
You know how I'm always happy to see deserving young artists coming into our industry and I'm actually producing a new bluegrass group, Cutter and Cash (formerly Glassy and Grassy) and we're very excited. They are so talented and such fun to be around. We will let you know as soon as we have a release on them!
Just a few of the fun activities the past couple months include celebrating Jeanne Pruett's 50th Opry anniversary and Bill Anderson's 62nd Opry anniversary in July, performing in August at the Sugar Creek Casino in Oklahoma with Moe Bandy, T. Graham Brown, Janie Fricke, and T.G. Sheppard, co-hosting the SOURCE Awards in August with Brenda Lee, and participating in an Opry memories conversation at the Country Music Hall of Fame and Museum in September with Bill Anderson, Bud Wendell, and Mark Wills. Be sure to check out photos from these and other events on the Photo Album page of my website.
On a heartbreaking note, we lost my brother Bernie recently and I'm still trying to wrap my head around life without him. We will have a family get-together in Laughlin, Nevada, later this fall to celebrate his life. He left me a wonderful sister-in-law and a beautiful family and I'm so grateful. I was the youngest child and we lost our brother Don and sister Mary Lou several years ago, so now I'm the only one left. There's no doubt in my mind that a great reunion is happening in Heaven as they all meet again.
On a happy note, I'm so proud to announce that I have asked Ron Harman to be my personal manager...and I think he accepted! He has really already been doing the job, but now it's official, and I feel honored and happy to have this relationship with him.
Thank you all for your continued support of all facets of my career, including Willie's Roadhouse and the Grand Ole Opry, as well as on here. We wish you good health and happiness as we go into the beautiful fall season.
Love,
Jeannie
February 2022
Welcome back to Jeannie Seely's website!!! Actually, it's ME I'm talking to because most of you have been here since I have! I appreciate all of you who visit my site, and I appreciate Ron helping me try to keep up with your comments, requests, and purchases.
It has been a very out of the ordinary time for me with the pandemic as I know it has been for you as well. I've tried to make good use of the extra time made possible by this and I truly have learned a lot. For instance, I know I like being home a little more now... I don't think I ever stopped long enough before to give it a try! My first projects were painting my house, inside and out, replacing some furnishings, and planting more shrubbery I didn't need! The biggest job was rebuilding my back deck, which was the BEST thing of all! We spend so much time out there and the weather was kind to us and allowed us to eat Christmas dinner out there overlooking the Cumberland River.
Career-wise, it has been a challenging time for all of our venues to stay open and stay safe, including our beloved Grand Ole Opry. It was my honor to be hosting the very first night we had an Opry performance in an empty house back in March of 2020. My immediate comment was that we have an audience all over the world because I knew all of you would be there listening like you have always been... and that's such a comforting thing.
So we were able to continue the shows until we reached our 5,000th consecutive Saturday night broadcast this past October 30th... and the circle was not broken! It was an added bonus for me to not only sing "Don't touch Me" as part of the history, but also to perform a duet with Bill Anderson on "When Two Worlds Collide." Special thanks go out to Circle TV for helping us share this incredible night on television.
We continue to work on promoting our "An American Classic" album, and we released a single with "Not A Dry Eye In The House" with Willie Nelson, a song written by my fellow air personality Dallas Wayne. Then we followed with a song Dottie West had started writing that Ron Harman found in some of her memorabilia, then he took it to Bobby Tomberlin and Steve Wariner to finish. I truly believe it was just the way she would have done it, and I felt so blessed when they allowed me to record "If You Could Call It That." Sometimes I almost feel Dottie's presence on the Opry stage with me when I'm singing it... and it's a good feeling.
As of this week a new single has been shipped to country radio and I'm so excited about it. It's a song I've carried around with me for probably nine years now that I could never get out of my mind. It's called "So Far, So Good". It's an up-tempo, positive song written by Penn Pennington and Mitch Ballard and I think a great way to start the new year! I hope you will give it a listen and maybe make a request for your local station to play it!
Of course I was so very happy with the results of my first writer appointment with Bobby Tomberlin and Erin Enderlin. Thanks to Rhonda Vincent, our efforts that day, "Like I Could," went all the way to No. 1 on the Bluegrass charts. And I don't know who was more thrilled, Rhonda or me, when I got to invite her to become the next member of our Opry family! We've had so much fun these past two seasons doing her Christmas shows in Branson... she's truly a joy to be around.
I was very honored to be invited to put an exhibit of my career in the lobby/reception area of the Music Row Regions Bank located at 1600 Division Street. The showcase is huge and when I first saw it, I thought oh this is gonna be embarrassing cause I don't have enough stuff! But then we couldn't get everything in there.... I'm still amazed. Due to COVID restrictions, we haven't been able to hold some receptions and events as we had planned but I'm praying that it opens up soon as I want to show it off!! If you should visit Nashville, please stop by and see it as I just got word that it will be up through all of 2022!!! And of course while you're there, go down a few blocks to the Music City Walk of Fame and do a little happy dance on my star there!
I was thrilled last fall when Kenny Sears invited me to come sit in with the Time Jumpers while Wendy Moten was in California doing the Voice... I had THE best time being a "Part-time" Jumper! While there backstage listening to them play, I was inspired to finish a swing song I'd been working on for quite a while... proving that your environment means everything. Of course we are all so proud of Wendy's incredible performances night after night and her eventually winning second place!
For the most part I'm not planning to work the road very much in the coming year... I have certainly 'been there, done that'. I'm enjoying being home and being at the Opry most every weekend. They have a new activity if you haven't heard about it called the Circle Room, where you buy a ticket for there before the Opry show. They serve substantial hors d'oeuvre and a couple complimentary drinks and have an artist as guest speaker. I do this quite often and it's really something I love to do. We talk a little bit and then do questions from audience which can turn into really fun conversations!
December found us polishing up Gene's antique fire truck and gathering up all the family to be an entry in the Donelson/Hermitage Christmas Parade. We were so proud when Gene was announced the "Best in Parade"! He said he thought he should also have received an award for the "Loudest" entry in the parade because the siren got stuck and all three of his boys (all three over 6 feet tall) were walking backward in front of the truck with a tool bag trying to disconnect wires to stop it, while Gene was steering with the truck in grandma gear just to keep rolling along! Then at the luncheon it was a joy to see Gene Ward honored with the Lifetime Achievement Award for his dedication and work with our Chamber and community for over 63 years!!
Most of all, we are blessed to be able to stay active with our continued association with Lincoln Memorial University, the Grand Ole Opry, SiriusXM at Willie's Roadhouse, supporting our community events, and most of all enjoying our family and our health.
We sincerely hope you are doing the same... staying well and enjoying life. Thank you for continuing to support me and my career. I still love what I do, and I couldn't do it without you! Take care and God bless!
Love,
Jeannie
November 2020
Well hello everyone...and thank you for visiting my website! I'm afraid as usual I'm apologizing for not writing more often, but probably like your life, mine has been a little upside also. I promise I will give you a better update on what has been going on with me but this one has to be a little shorter.
I do hope that you and yours have all been able to stay safe and healthy during this pandemic. So far we have, although several of our friends have had a rough time. Please take every precaution you can! Gene and I want to wish all of you a very Happy Thanksgiving although I'm sure it will be much different for you this year as it will be for us.
Looking forward to Christmas though...one of Gene's boys came over today and helped us put up garland and bows across our picket fence, and some wreaths on gates and lamp post and some lights along the River. We'll do Christmas trees after Thanksgiving...or maybe Thanksgiving afternoon??...I will have nine alpine trees!
Wanted to let you know too that I have my very first Jeannie Seely T -shirt EVER! They are listed on my Merchandise Page in case you might be looking for something different for someone on your list. Sending a special thank you to all of you who have ordered my "An American Classic" CD. This has been a special project for me, being on Curb Records and working with Don Cusic as my producer. I'm also very grateful to all the special guests who appeared on this album too.
Thank you for continuing to follow my life and career...I cannot really express how much I appreciate you. Take care of yourselves...and those you love!
Love,
Jeannie
August 2020
Good morning everyone! I woke up this morning thinking about this letter...first of all to say I hope you are all doing well during this unprecedented time in our lives. Gene and I have managed to stay well...so far...during this pandemic by staying home and with the help of wonderful friends and neighbors volunteering to bring us essentials, especially Stacy Britton who made several trips to our house with supplies including accessories for Gene's golf cart...essential items for a retired guy!
The hardest part for me has been missing the Opry and all the people who work every day to put on this incredible show. They are my extended family and we're all homesick for our Opry House. I'm very appreciative that management has made sure the Opry continues to broadcast a show every week although it is not the same. Bill Anderson, Connie Smith, and I hosted the first night we performed with no one in the building which was March 14, 2020, but we knew we had an audience out there...all over the world and we thank you as always for being with us. We can't wait until we can all be together again...we miss you!! And we certainly miss our Opry family members Jan Howard, Joe Diffie, Jimmy Capps, and Charlie Daniels who are among those we have lost in 2020. They each left a great legacy and they will always remain in our hearts!!
And speaking of the Opry family, I was thrilled to have the privilege of inviting the unsuspecting Rhonda Vincent to become the newest member of the Grand Ole Opry on February 28, 2020...now we are all patiently awaiting her formal induction since the pandemic hit shortly after that. Congratulations to my friend Rhonda, as well as to my friend Gene Watson who was inducted as a member of the Opry on February 7, 2020. The following week on February 13th, the Donelson-Hermitage Chamber of Commerce held their second annual "Influencing Women Awards Gala" at the Grand Ole Opry House. And how pleased I was to present the 2020 "Jeannie Seely Standing Ovation Award" to Devon O'Day whom I have known, admired, and respected for many years. The "Jeannie Seely Standing Ovation Award" is to honor a woman who has created influence and significance in the entertainment industry and has shown the advocacy of other women by mentoring and supporting them - and Devon is certainly deserving!
There's not much to say about touring either as all of our road concerts have been canceled due to COVID-19. Needless to say this has been devastating to our industry as so many jobs are spinoffs of the tours...everything from buses to sound system folks and so many in between. And again, we miss seeing you. We had a wonderful time on the Country's Family Reunion Cruise in January of 2020 and were looking forward to being back on the Country Music Cruise in January 2021...but it has been postponed until November 2021. Our last road date before the lockdown was a fun show with my band on March 7, 2020, at the Effingham Performance Center in Effingham, Illinois.
Gene and I have taken advantage of this down time to work on our cottage here on the Cumberland River. We have repainted most of the interior as it needed freshened up since it's been 10 years already since the flood. We remodeled the back deck giving us more space to entertain, and that has come in very handy for doing interviews and meetings due to social distancing and keeping outside as much as possible. Oh and yeah, there has been a couple cocktail hours out there as well!!
My Willie's Roadhouse show, "Sunday with Seely," is doing well and we're gaining more listeners all the time which sure makes me happy. I love doing the show and hearing from so many folks all over the world and hearing how much they love classic country music. Thanks to my wonderful publicist, Bev Moser, who started her career in radio, we are able to do my shows from my office here at home since we can no longer go downtown Nashville to the SiriusXM Studios. If you haven't joined us yet, please go to SiriusXM.com to see how you can get our show...either in your car or at home on your computer...or on your cell phone wherever you are! Every Sunday from 11:00 a.m. to 3:00 p.m. CT we play great music and talk on the phone to some of your favorite artists.
Since my nephew Cole Seely retired from Supercross racing, it seems Gene and I just can't stay away from the racetrack! We recently have started supporting William Hale of Hale Motor Sports, Pro Late Models. The JEGS/CRA ALL-STARS TOUR raced July 18th at the Nashville Fairgrounds Speedway and I got to be there to cheer him on. It was a beautiful day, and again a safe way to social distance and have a good time. Looking forward to the rest of the season with William.
One of the best things that's happened recently was celebrating my 80th birthday on July 6th! Again since we weren't able to gather like we normally would, the Grand Ole Opry and B!Noticed Publicity each had video greetings made by virtually EVERYONE in our business, which is even better than a party as I can keep that to enjoy forever.
Thank goodness we have wonderful new technology to work with that makes it possible for us to still reach out to our fans and entertain through social media. We did an 'at home' show for The Boot Takeover recently with my friend Tim Atwood, incredible entertainer, with just us around the baby grand piano in my living room. Our show was in the Top 40 of Pollstar's Live Stream Chart for the week of July 27th...the same chart that had Snoop Dogg, Luke Combs, and the Opry Livestream in the top three spots. The show was so much fun and we got so many requests to do it again...we're going to! They will be on Facebook Live so watch for us.
The most exciting event for me right now is the release of my new album "An American Classic" on Curb Records!! Many thanks to Don Cusic, Music Professor and Historian at Belmont University, for producing this project and for his vision of what it could be. It has been an amazing learning experience for me as well as a lot of fun...and a lot of work. It's been a year in the making, but I believe it shows in our finished product. My sincere gratitude goes out to Don, the musicians, and the many staff members who worked on this project, as well as my wonderful friends and peers who shared their talents as guests. The absolute icing on the cake is the single, a duet with Willie Nelson on "Not A Dry Eye In The House," a great song written by Dallas Wayne. You can go to Spotify, iTunes, or any digital music outlet to pre-order the album, and you get the track with Willie as a bonus right now! We also have the CD copies available on our website as we always do, and I will autograph them as well.
Before I close, I want to mention something very special that happened since the last time I updated this page. Lincoln Memorial University honored me during its Winter Commencement exercises last December 14th in Tex Turner Arena. I received the honorary Doctor of Arts for my groundbreaking accomplishments in the music industry, as well as my support and encouragement of new talent. I was very humbled by that honor...and still am!! A big thanks to Gus Arrendale from Springer Mountain Farms for flying himself and Karen, Gene and me, Carolyn McClain, Bev Moser, and Ron Harman up for the ceremony in east Tennessee that weekend. And also thanks to all the fine folks at Lincoln Memorial University for their hospitality and kindness...they rolled out the red carpet for us, including a fabulous luncheon and an interesting tour of the beautiful campus. And since now I'm a Doctor...I've had some fun issuing a few prescriptions!!
Hopefully you are staying safe during this time and maybe enjoying more time with your family...that seems to be one of the good things about this lockdown. I appreciate your loyalty and hope you are enjoying some of the things we do as you follow us on www.facebook.com/JeannieSeelyArtistPage, www.JeannieSeely.com, Willie's Roadhouse on SiriusXM, and Twitter (which I'm not very good with). Of course you can still mail me c/o the Grand Ole Opry, 2804 Opryland Drive, Nashville, TN 37214. Take care and we'll look forward to hearing from you!
Love,
Jeannie
November 2019
Well it's now Thanksgiving evening and as I sit here thinking about all I'm thankful for, I realized I haven't written to all of you who visit my site in such a long time! But I am so thankful for you! So I'm going back to recap 2018......
The last two years have really been a rollercoaster of unimaginable bad times to some of the most wonderful events of my life and career. As most of you know, my husband Gene got very ill two years ago this January, spending 33 days in intensive care and five long months in rehab. He is a fighter and I've never seen anyone work harder to get back to living the life he loves...and he has done it! There were a lot of prayers for him...and for me...and we appreciate all of them...we know we didn't get through this alone.
One of the most exciting things to happen for me was getting my own show at Willie's Roadhouse on SiriusXM. I'm so thrilled to be a part of this great team, and to be able to bring classic country music to you and to 'visit' with you every Sunday. My show actually got named by my friend Ruthie Elkins when she said "I've got my pot of coffee, my Sunday paper, and my SiriusXM on...I'm ready for Sunday with Seely"...thank you Ruthie, as it stuck!! It never ceases to amaze me how many folks tell me, wherever I am, that they listen and that makes me feel so good ??. Life got pretty well back to normal in 2018, working some road dates, taping a new Family Reunion show and a Larry's Country Diner show, a short vacation in at the beach with Lee and Becca Thompson at Emerald Isle, NC, hosting an hour-long SiriusXM special interviewing the legendary Bill Anderson, and hosting the Dottie West Birthday Bash, performing at the Medallion Ceremony when Dottie was formally inducted into the Hall of Fame, playing a waitress in Bill Anderson's "Waffle House Christmas" video, and of course appearing at the Opry most every weekend.
The last time I wrote an update was in November of 2018, and that month we spent Thanksgiving in the Smokey Mountains...you can't feel any closer to God anywhere...and it makes you realize how much we have to be thankful for...just being born in this wonderful country! And that whole area, including Dollywood, will put you in the Christmas spirit for sure. I came home all pumped up to decorate and shop...and did! And of course it was great to participate once again in the George Shinn 'Shinndig' that Mr. Shinn does every year for any seniors in the area who would like to attend this beautiful sit-down, white-tablecloth, and china luncheon for free! He is a wonderful man who came up the hard way, has been very successful and likes to give back to the community. We had planned to celebrate our family Christmas on Sunday, the 23rd, onboard the General Jackson as most of the kids and grandkids had never been on it. Well, then Jeannie got a rough case of bronchitis and couldn't go, but they all had a wonderful time and told me I hit it out of the park with this idea! So then the night after Christmas they came to the house and opened gifts...it was all good.
January is always a routine of 'have-to-do's' for me, and January 2019 was no exception. First thing, put away all the Christmas decorations, special dishes, try to figure out what to do with the gifts, as in where do you put one more thing in this cottage?!! But I love them all, so I'll just rotate some things to the attic and some things to Ron's museum storage! Then it's pull everything out of my files for taxes and set up new ones...do it now...it will never be any easier or more pleasant!!! Then with that behind me, I started getting things organized for the cruise. In 2019 I was happy to do the StarVista Country Music Cruise that I had to cancel the previous year due to Gene's illness, but we both got to go this time! It was a lot of fun and the highlight for me was getting to host the Grand Ole Opry shows and getting to introduce the Oak Ridge Boys!! That was a first and a thrill. They are not only great entertainers, but such great guys too. Another special event for me was when Gene and I renewed our vows aboard the ship. When I asked him if I signed up to do this would he marry me again, he said "well let's see, that's international waters and admiral law so yeah, I'm not sure it would be legal!"
It was back to work in February, and back in the Studio working on a new album. I was so surprised and pleased when Don Cusic, Belmont Music Professor said he wanted to produce an album and short documentary with me. It has truly been a labor of love as we did some very meaningful songs and had so many special guests join us. I will probably be telling you more about that later on! My husband Gene was honored by the Chamber of Commerce at a special luncheon, and it was a wonderful event where several powerful business leaders spoke of the influence Gene has had on this community and the respect they have for him. It was very gratifying especially after what he's been through to hear that, and I was so proud!
The Country Music Hall of Fame invited me to be a part of a new exhibit called "American Currents" along with my young friend Carly Pearce, who is about the hottest thing going these days! They have displayed a couple of our outfits and told of the unusual parallel of our careers and our friendship in spite of a 50 year difference in our ages! One thing in common for sure is our love of country music and the Grand Ole Opry...that and we both love Michael Ray! The reception on March 5, 2019, for the opening of the exhibit was a very special night with so many artists and business folks all there congratulating us and celebrating with us. I was also invited to do a Songwriter Session at the Country Music Hall of Fame and Museum. Two things made that special, Tim Atwood performed with me, and the songs I performed were songs I had written that had been recorded by members of the Country Music Hall of Fame...and I felt like they were there with me!
On March 13, 2019, we celebrated my friend and Opry sister Jan Howard's 90th birthday with a dinner at the Opry Backstage Grill. She is absolutely amazing and has always been an inspiration to me. Another one of my heroes, Rose Lee Maphis also came to the party and she is the ever-spry young age of 96! They are wonderful role models and I can only hope to follow their path. On April 23, 2019, I participated in a benefit to honor John Berry at the City Winery, and it is so good to see him back performing!
We were so glad they finally brought Supercross races to Nissan Stadium here in Nashville this past spring. My nephew Cole Seely races for Honda so we got to spend some time together doing TV spots and events promoting the race. I also got to introduce him and his teammate Ken Roczen on the stage of the Grand Ole Opry and the crowd loved them. They are both so fit and handsome and set a great example for our youth. We always stress in our interviews that Supercross is a great family event that all ages can enjoy. What made it even more exciting for me was being asked to sing the National Anthem with my friends Exile!! They are so good, and they had such a good time too, as they had never been to a race before. Singing at Nissan Stadium before over 50,000 people is exhilarating to say the least!
Another whirlwind week was during the CMA Music Fest...which gets bigger and busier every year...and every year I say it's my last! But one of the days we did Willie's Roadhouse shows at 10:00 a.m., Devon O'Day's show on WSM at 4:00 p.m., then Moore & Moore's annual show from 6:00 p.m. until ?. That week we also did the Country for A Cause show, the Tracy Lawrence show at the Riverfront, the Opry Circle Room at 6:30, the Opry Stage at 7:00, and interview for PBS, the and Sunday Morning Gospel Show. On Monday we attended and invitational reception introducing the new Circle Room at the Opry House where they showed a fabulous video hosted by Garth and Tricia including so many of us spanning the years of the Opry...it is amazing! And June just kept getting better for me. On June 20th, I was honored by the Women in Business division of the Chamber of Commerce with the "Standing Ovation Award" which going forward will be named the Jeannie Seely Standing Ovation Award!!! I'm so proud of this and hope that I can continue to be an inspiration to others. And as though things couldn't get any better, Rhonda Vincent recorded and released a song "Like I Could" that I co-wrote with Bobby Tomberlin and Erin Enderlin. Then she took it all the way to No. 1 on the Bluegrass charts!! We are still celebrating...we just had dinner with Rhonda and Herb last night!!
Summer was in full swing by July...Opry was very busy averaging three shows and Circle Room talks a week, and continuing my Willie's Roadhouse shows on SiriusXM. Gene, Ron Harman, and I traveled home to Pennsylvania for Townville's Old Home Days where I was Grand Marshall in the Parade and spent time in a booth set up for me to visit with all the folks from my hometown area. It was nice to see them all and the weather that weekend was perfect. We also attended my Class Reunion...the first one I've ever had a chance to attend. It was so good to catch up on my classmates and I'm very proud of how well they are living their lives. We were a pretty cool class!! We got to visit with Ron's family, which is now my adopted family, and loved every minute of that. We found some treasures too at an antique store called "Bringing It Back" in Titusville where I was born! The following weekend found us in Devils Lake Casino with T.G. Shepard and all his fine band...they are so fun to be with also. We got to spend some time with our friend Quent Pearson, who came all the way from Gilette, WY, with his daughter and son-in-law to be with us. We appreciate friends and fans like that so much and we don't get to see them often enough.
Then it was vacation time again...off to the beach for some much needed rest...and that's all we did...floated in the pool, walked on the beach, rode the golf cart, read...and oh yeah, we ate!
One of the really fun things we did was a show in McLeansboro, IL, with Tim Atwood, Moore & Moore, Johnny Lee, and Mickey Gilley. That is such a cool little town...the epitome of what small town America is about. The entire town pulls together for its Fall Festival...home-cooked food, and ice-cream! What a joy this was and we left there feeling so proud to be a part of this American scene...thank you Jerry Prince for everything!
It was another wonderful Source Awards in 2019 co-hosting with Brenda Lee...always a fun time with this treasure. Some very accomplished women were honored who definitely shaped this era of country music. Thanks to Gus Arrendale of Springer Mountain Farms, we had a great flight in his private jet to Midland, TX, for a show with Moe Bandy and Gene Watson...always great to share the stage with them, then we flew with Gus again the following week to Florida for the Orange Blossom Opry with Dion Pride. We also celebrated my husband's birthday in September with our friends Roger and Heather Beyers, a really special treat! Gus is spoiling us! Eat more Springer Mountain Chicken! I celebrated my 52nd Opry anniversary on September 16th, by participating in a fun event for the Opry House staff and tour guides where we met in the new Circle Room and told stories, answered questions, and of course ate cake!!
I'd like to thank all the folks who treated us so nice in Fremont, Nebraska, where I was inducted into the Hall of Fame for the National Traditional Country Music Association. Thank you Bob and Sheila Earhart for including me in this group. We came back home for the Third Annual Dottie West Birthday Bash. This year we honored Bill Anderson, and when you honor him, everyone wants to be there for him! I'm going to try to list all the artists and songwriters who came out that night and hope I don't leave anyone out! They were Bill Anderson and his Po Folks Band, Tim Atwood, John Berry, Buddy Cannon, Melonie Cannon, Michele Capps, Peter Cooper, Danny Davis, Steve Dorff, Erin Enderlin, Tess Frizzell, Jamey Johnson, Jon Randall, John Schneider, Bobby Tomerlin, Dallas Wayne, and Kenna West. A special thanks to fellow SiriusXM host Charlie Monk for coming out to introduce me, and to Juliette Varas for stepping in to do an awesome job as our auctioneer. This year we raised almost $29,000 for the Musician's Emergency Fund!!! Everyone who volunteers works so hard for this, and every single penny goes to the fund...no one gets paid! And again we couldn't do this without the sponsorship of Springer Mountain Farms Chicken. A special thank you this year to Donnie Reed, President of ALM for his donation and for honoring Bill with an induction into the ALM Hall of Fame.
Thanks to everyone who came out to see us in Branson at the Mansion Theatre in October for our country Family Reunion Road Show with host Bill Anderson, along with Mickey Gilley, Johnny Lee, Teea Goans, T. Graham Brown, Dallas Wayne, the Malpass Brothers, and me! Thanks also to Larry Black for producing another great show...a good time was had by all. Also in October we got to celebrate the wedding of Ryan Joseph and Danika at their beautiful reception held at the Country Music Hall of Fame and Museum...they make a wonderful couple and are both extremely talented! I was proud to participate in the Veterans Day Parade in Nashville as the music Co-Grand Marshal, and proud to continue the tradition of my friend Jan Howard, who held this position for many years as a Gold Star Mother. I honored her along with all who served in the military and those who sacrificed at home. God Bless the USA!
Now for the most wonderful news...on December 14th Lincoln Memorial University is honoring me with an Honorary Doctorate of Arts Degree! I will get to participate in their commencement...even wearing a cap and gown! I'm so excited and this is even more special because my husband Gene graduated from LMU before going on to law school, and he is in the Professional Hall of Fame there. It's a beautiful campus and we have visited many times to celebrate their amazing growth. I am truly bursting with pride right now!
I have about run out of stamina for tonight...and I'm tired of hearing about me! Just one more thing, I hope if you haven't already seen it, you will make time to watch the Ken Burns Documentary on Country Music. It is so good. All of Ken's documentaries are done with such depth and class and we're very proud that he considered our art worthy of spending eight long years researching and compiling this documentary. We are now a part of history that will live on. Thank you Ken Burns and all your incredible staff. It was an honor to be part of the interviews for the documentary, as well as participate in the all-star concert, "Country Music: Live at the Ryman," which was taped back in March.
As I say good night on this Thanksgiving, let me say again how thankful I am that you are taking time to read this, for visiting my site, and for supporting me all these years. I hope you and your family and friends have a wonderful Christmas and I wish you all the best in the 2020 New Year...May God bless you!
Love,
Jeannie
November 2018
To my dear loyal website friends, I don't even know where or how to start this message to you! So many things have happened since I last wrote you... some of the best moments in my career and some of the worst moments in my life. I'm going to wrap up telling you about 2017 with one of the highlights of my career!
On September 16, 2017, I celebrated my 50th Anniversary as a member of the Grand Ole Opry! What an amazing ride this has been and it's hard to believe... .how did the time go by so fast?! My brother and sister-in-law, Bernie and Barb Seely came in from Arizona along with their families and other friends... .five motor coaches in all! And so many other friends from all over the country joined us to celebrate. The Grand Ole Opry gave me an unbelievable reception following my Opry show, and a beautiful gold necklace in the shape of a key... from Tiffany's no less!! Later we performed on the Ernest Tubb Midnight Jamboree at the Texas Troubadour Theatre and celebrated with all the rest of the wonderful friends, fans, and extended family! I appreciate everyone who helped to make this such a special occasion for me.
Then the next exciting event was flying to Oklahoma by private jet to appear with Blake Shelton at the grand opening of Ole Red in Tishomingo, along with John Conlee and Ronnie Milsap... I felt like a rock star!
In October 2017 we held our first annual Dottie West Birthday Bash at 3rd & Lindsley here in Nashville. It was a sold-out show with John Schneider, The Gatlin Brothers, David Frizzell, Shelly West, Kerry West, Tess Frizzell, Tim Atwood, and Tony Toliver all paying tribute to Dottie. All the proceeds went to the Musicians Union Emergency Fund.
A surprise for me came on November 14, 2017, when I was honored by the National Association of Talent Buyers at a very prestigious dinner at the beautiful Hermitage Hotel. Lorrie Morgan came and sang for me, and Bill Anderson spoke... or should I say, whispered, some kind words for and about me! Once again I'm overwhelmed at being chosen for this award and so very appreciative.
The rest of the year was spent working road dates, the Opry, and lots of interviews. Gene and I did make our usual visit back to East Tennessee to celebrate our anniversary, Thanksgiving with our friends The Thompsons, and visiting Gene's family. Of course the Christmas season was very busy with festivities in the music business as well as family. What fun on Christmas day watching our grandchildren ages 6, 5, 4, and 3 riding their electric cars... with only one mishap!! We brought the New Year in with Gus Arrendale flying us up to Branson for a show with Moe Bandy, T. G. Sheppard and Bill Anderson. There's no way we can adequately thank Gus for all he does for us... such a wonderful man... all we can do is spread the word about his Springer Mountain Farms chicken!!
On to 2018: So the new year started off so well... Gene and I got busy putting away all the holiday decorations, getting the office reorganized for a new year, and preparing for the dreaded tax time. We were so excited to also be make plans to pack for the Country Music Cruise that we had waited so long to be booked on, sending our music to the band, and planning all of the other fun things we were going to participate in. With that behind us, we went to celebrate the opening of Ray Stevens' new dinner theatre here in Nashville – which by the way is totally awesome... great food and a great show!
Then Gene got ill and you might say 'all hell broke loose'. We rushed him to the emergency room by ambulance on icy roads... .our first episode of the winter. They couldn't figure out what was wrong and finally decided they had no choice but to do emergency surgery. He came through that fine, but then complications set in and we were in for the roller coaster ride of our lives. Long story short, he had problems from mesh put in years ago for stomach hernias, and we actually lost him three times during his 33 days in critical care. Once he was moved to a physical rehab facility he began the very difficult task of rebuilding his strength to where he could come home... and that took several months... he was finally able to come home on June 20th to stay. I've never seen anyone work as hard in rehab as he did, and they have even written a story about him for their magazine calling him their best success story! His doctors still call him a medical miracle, as they had told us he had about a 5% chance of ever leaving the hospital. There were so many prayers being said for him all over the world and I can't thank everyone enough for their kindness in traveling this journey with us. Gene Ward is living proof there is power in prayer!
Of course we had to cancel the cruise... and I didn't make any other commitments until I knew how things were going to be. I had even cancelled some Opry appearances, which I just never do, but there were times I simply couldn't sing. By the CMA Music Fest I was starting to feel like getting back to my life again and we then started to get back to working some road dates. Then another amazing thing happened for me... .I was offered my own show at Willie's Roadhouse on SiriusXM... imagine that... me an air personality!! I'm so honored to be a member of that XM family with my buddies Mike Terry, Charlie Monk, Paula Nelson, and my hero Dallas Wayne!! If you haven't tuned in already, please check me out. My show is on every Sunday from 12:00 to 4:00 ET and my friends have sort of named it "Sundays with Seely"... I like that!
And when I thought things couldn't get any better for me, I got a letter in the mail saying that I was going to receive my Star in the Music City Walk of Fame her in Nashville!! This is such a tremendous honor... when you get a chance google it to see who all the others are who have stars there. For the induction I was in really good company as the ceremony included Brenda Lee, Ray Stevens, and Ben Folds as well as myself. I got to choose who I wanted to do the induction for me and I asked Trisha Yearwood and we had so much fun! So when you visit us here, please go by to visit my star... and just do a little happy dance for me okay?
We finished out August working a show with my buddy Bill Anderson and his wonderful group in Lancaster, PA, which included a good dinner and visit with my longtime friend and supporter Shirley Wilt... always so good to see her. We were saddened that we lost one of our best friends, Millie Bowers, recently but we enjoyed sharing some great memories of her and her humorist husband Jack. Then I was back together again with Bill for the taping of some new Country Family Reunion shows and they were so great. I know you're going to enjoy them as much as we did taping them! I was also honored to be invited to be a part of Bill Cody's show live from the Country Music Hall of Fame. There was a group of us celebrating the release of a new Roger Miller CD produced by Dean Miller. The panel consisted of Mary Miller, Larry Gatlin, Randy Hart, myself, and of course Dean. Besides discussing the artists and songs, there were numerous Roger stories! He was an incredibly funny, gifted person... one of a kind.
September was another eventful and fun time. We chartered a Music City tour bus and gathered up 18 family members including grandchildren... and all went to downtown Nashville so that we could all get to see my Star in the Walk of Fame and take pictures. I did ask everyone that day to do a little happy dance around my Star... and like I mentioned before... I hope you will too when you visit!!
Between some drive dates with Tim Atwood and some private fly dates with Gus Arrendale, Gene has been able to get back to travelling with me too. In September we flew to Jacksonville, NC, to visit the Thompsons at the beach for a week... the first time Gene had flown commercial and he did just fine. Finally things seemed normal again! And on vacation we did nothing but walk the beach, eat, sleep and repeat!! Back home we celebrated with the newest member of the Opry, Dustin Lynch. He's a nice young man... .and the best friend of Gene's doctor... small world! I was privileged again this year to co-host the Source Foundation Awards with Brenda Lee... that is always a riot... love her! It still amazes me at times when my mind flashes back so many years ago when I was a kid in Pennsylvania watching her, a little girl, on the Red Foley Ozark Jubilee show on TV... and now to call her my friend is so very special!
Gene and I were also so pleased to be invited to Charlie and Kristen Worsham's wedding reception held in Studio A at the Opry House. It is a joy to see young couples so happy on this most special day... I have to admit it brought a tear or two!
We held our second annual Dottie West Birthday Bash and it was a tremendous success... thanks to so many people! Spear-headed by Ron Harman, Roxane Atwood, Scott Sexton, and myself, we honored Dottie along with the other inductees to the Hall of Fame, Johnny Gimble and Ricky Skaggs. It is very difficult to change the setup for a country band to a western swing band to a bluegrass band with just a few minutes in between, but these folks are all so professional and had everything planned out ahead of time so it went very smooth! Thanks especially to Dug Grieves, Kenny Sears, and Paul Brewster for your 'above and beyond' efforts. Stars performing included Larry Gatlin, Kenna West, Tess Frizzell, Tim Atwood, Bobby Tomberlin, and me paying tribute to Dottie, Kenny Sears and the Time Jumpers honoring Johnny Gimble, and The Whites, Larry Stephenson, Larry Cordle, Paul Brewster, and the Kentucky Thunder band honoring Ricky, and then Ricky Skaggs himself! It was an awesome night raising $10,500.00 for the Musicians Union Emergency Fund. We plan to do it again next year, so maybe you should make plans to visit Nashville about that time in October!!!
We took a quick trip to Branson for a really fun show and time with Janie Fricke, Moore & Moore and Janie's fine band. It's always a pleasure to work with these folks and with Bob Cannella and everyone at the Dick Clark Theatre. We appreciate all the nice folks who came out to see us... on a morning show!!!
There is no way to possibly convey to you how privileged and honored I felt to be asked to sing for Dottie West's induction into the Country Music Hall of Fame at the Medallion Ceremony on October 21st. That has to be the most intimidating room to entertain ... ever! Some of the most influential people in the music business are there, as well as all the Hall of Fame entertainers! I looked out from the wings backstage, then said "Oh no Dottie... .it's not about them tonight! This is ours and we've got this! I told the audience that since she was so instrumental in the beginning of my career, it was an honor for me to put the finishing touch on hers. Then I sang "Here Comes My Baby"... and I truly felt like she was there with me.
Once again I was asked to speak at the Storytellers event which supports the Music Health Alliance, an organization that assists music industry people find affordable health insurance and deal with other issues. Last year I 'roasted' Charlie Monk and this year I 'toasted' Robert Oermann... well except for a couple little zingers! Robert does so many things, but we all certainly appreciated the book he wrote on the Women of Country... an unbelievable undertaking but so well done.
And I seem to be in great demand for videos here lately! Phil Vassar asked me to be in his new Christmas video with Lonestar where I played a rather eccentric elderly family member (wink wink)! The song is called "Not So Silent Night"... .watch for it, it's so fun. Then Bill Anderson invited me to be in the video for his Christmas song "A Waffle House Christmas". In this one, I play a Waffle House waitress serving Bill, along with Gretchen Wilson... and Tanya Tucker is another customer seated beside Bill... .and Kid Rock is the cook! It is hilarious!
Another high note for me was doing an hour-long interview with Bill Anderson, and a live studio audience, at the SiriusXM Theatre in the Bridgestone Arena. Bill brought along Thomm Jutz and Peter Cooper, the producers of his great new CD titled simply "Anderson" and we talked and they played and sang songs from the album. It was so relaxed I couldn't believe it when the time was up! It aired several times on SiriusXM, Willie's Roadhouse, and we got so many great compliments on it. Hopefully they will run it again! I thank Jeremy Tepper and all the folks at Sirius for this opportunity. I also want to thank them and Willie Nelson for inviting me to be a part of the SiriusXM Family and Willie's Roadhouse! Once again... if you haven't heard it yet, please tune in on Sundays Noon to 4:00 p.m. ET... for "Sundays with Seely"!
I'd like to thank Larry Black for having me back on Larry's Country Diner again and allowing me to bring Tim Atwood and Danny Davis with me to share the spotlight. I love to sing harmony but don't get to do that unless I can talk these guys into doing duets with me... .and I'm so proud of both of them! Also, I was honored to be invited to be a guest on Mike Huckabee's TV show. The Governor was so nice ... .and fun... and I want to thank him and all of his wonderful band and staff for their hospitality.
I'm really excited to tell you that I'm working on a new recording project. I'm especially excited to be working with Don Cusic as my producer. He is a Music Professor at Belmont University as well as an author and songwriter... a very busy man and I appreciate his interest in producing this project and I hope I can fulfill the vision he has in mind! Stay tuned!!
I know a lot of you were sending up a lot of prayers for Gene and me this past year and we both appreciate that so much. I'm pleased to give you a praise report... he is doing absolutely wonderful! His doctors have assured him that he is a medical miracle! He is living proof of the power of prayer... thank you!!
We're looking forward to the fast approaching holidays!!! I want to wish all of you a wonderful, thankful, Thanksgiving and a very Merry Christmas. We all have a lot to be grateful for... and I am very grateful to you for your continued support of me and my career. Thank you for that... and until next time, stay safe and God Bless!
Love,
Jeannie
March 2017
Hi Everybody....and Welcome to the Jeannie Seely, late as usual, Website Message! I was so in hopes that I would get this done while Ron Harman was out of town so that I could surprise him but....it didn't happen. Actually though, whenever I finally get it done, it always surprises him!
It has been an amazing 2017 so far. We kicked the New Year off with my CD "Written In Song" and it is such an exciting ride. The CD is a collection of songs that I have written through the years, most of them were recorded by other artists and I had never done them myself. My thought was to not only record the songs, but to pay tribute to and honor the incredible artists who had recorded them....my heroes and my peers. I cannot thank all of those talented people who contributed to this album enough for their time, patience and enthusiasm! I have jokingly said that a project of this significance is like having children....you should do it when you're young....because it requires a lot of time, energy and stamina....not to mention sleepless nights! But I am very proud of the results and grateful that I could accomplish it.
The release party earlier this year on January 10th was incredible....and it was a party!! I was determined that the work was done and it was time to celebrate....and we did. Many thanks to the folks at 3rd & Lindsley for their hospitality, Springer Mountain Farms for their generosity, Vibe Productions for giving us a wonderful video of the entire show....and to so many friends, fans, and industry associates for coming out to celebrate with us.
My focus then turned to the Country Family Reunion Cruise....yeah I know, tough job huh?! What a great cruise it was, sharing the stage with some of my favorite fellow artists and spending time with so many great and loyal country music fans. The weather was perfect and no one got sick....could not have asked for more!
Of course the only shadow over all of this was the fact that it was tax time!!! But after many frustrating days, Gene and I finally got ours together and off to the accountant...Hallelujah!!!
Now, I guess I should go back and provide a wrap-up of last year, but I just had to share the excitement I have for all that has been happening for me!!
2016 was also a wonderful year for me....and I do know how blessed I am. We started the year by adding a new member to our family!
We adopted a small calico cat whose 'mother' had to go into hospice care and was looking for a home where she would continue to be loved and cared for. Gene had never had a cat, so I thought he should get to name her. So he named her "Corrie". Evidently this kitty took that to mean she was his....as she definitely prefers his company to mine! I'm pretty much the utility person in charge of clean dishes, litter box, and fresh water....and the one who serves the soft food from the refrigerator....on demand. Gene is the one she follows from room to room and who she sits by waiting for treats! So far I think it's working....and she intends to keep us!
Then we were off flying to Denver early last year to tape The Joey Canyon TV Show....we were a bit worried about Colorado in January but ended up with warmer weather there than we had in Nashville! The people were so wonderful to work with....Joey, his band, and all of the staff. We hope you have enjoyed the shows. Another great experience was being asked to speak at a Leadership in Music Luncheon...a rather intimidating group of some of our industry's most successful people....I was honored and really did enjoy the event.
February found us running and playing with family and friends....we flew down to Phoenix for my great nephew Cole Seely's Supercross Race. It's always fun to see our whole family come together to cheer him on! And besides....my brother Bernie and all his family are good cooks!!
March was time to seriously get started working on the new CD....making the final decisions on what songs to do, working out the arrangements, scheduling rehearsals, and then heading into the Studio to record. I'm so fortunate to work with such amazing musicians every week and that made the transition to the recording studio so much easier. We recorded at Hilltop Studios with John Nicholson where I've done so much of my work....I'm very comfortable there and I like that it is one of the oldest independent studios still operating in Nashville....quite a history. Marty Stuart and Connie Smith came in and sang with me on "Senses" which Connie recorded first in 1964! While we were there Marty shared with us that this was where he first met Johnny Cash....that kind of history. I was thrilled also when I saw Marty carrying in two guitars to play on the session. He said, "I just wanted to make this a little more special for you Seely, so I brought these from the museum....one was Mother Maybelle Carter's and the other was Hank Williams Sr.'s!!!! I love my friends. Another highlight of the recording process was Kenny Sears and Tess Sears singing harmony with me on "Leavin' and Sayin' Goodbye"....just a little nod to Dawn Sears who did such a great job on that song. My special thanks also to Jessi Colter for putting her voice on "We're Still Hangin' In There Ain't We Jessi"....and to Jan Howard for not only her harmony, but for her 'heartfelt' ad lib....that's a treasure!
Of course May found us traveling on our annual trip to Las Vegas for the World Championship Supercross Races. However, some of you might remember they had torrential rains there....the entire grounds were flooded, the track was total mud, and even the streets going to Sam Boyd Stadium were impassable. So we turned around and went back to the RV Park and watched it on TV....the only good thing was....I got his race jersey!!! I brought it home, washed the mud out, and wore it on the Grand Ole Opry that next weekend!! Later that month we worked the Corn Palace in Mitchell, South Dakota, and met some wonderful new friends there, Harvey and Peggy Kelley. The bad part was, Gene and I both got the stomach flu and had to fly home so very sick! We had one day to get over it, then the next day we taped the Merle Haggard Tribute Show for Country's Family Reunion. I still haven't seen the show although I know how good it was because I still remember how weak I was!!
A couple weeks later we flew to San Antonio to work the 11th Street Bar in Bandera, Texas. I was so excited because I had been wanting to go there....and I want to go back! It is such a unique town, some of the friendliest people I've ever met, including the bar owners James McGroarty and Stella. Gene and I decided we'd just like to go down there and hang out....but not work! Even though the work was fun....how can you not have a good time with Johnny Lee!!
June was pretty busy with the R.O.P.E. Show and all the festivities of CMA Fest....and trying to finish up the CD finalizing all the cover designs, manufacturing etc. My heart overflows with gratitude to Eddie Bayers for stepping in and having his company master it for me....that's an area I'm not good at....and I'm so glad he is!! And as always I'm at the Opry whenever I'm home, so that was the time it was getting into full swing for the summer.
Tim Atwood and I did one of our concerts in Terre Haute, Indiana, and what a fun trip that was....again we met some great people and we're still getting messages from folks up there who came to the show and loved what we do. Our show is so relaxed and off the cuff we're always glad when the fans say it's very relaxing to them as well. And the following week, we flew to Billings, Montana, for a show at the Montana Music Ranch with T. G. Sheppard and Kelly Lang, Tim Atwood, and Kenny McClellan. We all stayed in this big lodge and had such a fun time....thought for a bit T.G. might have another heart attack when he realized there was no TV! But Kelly saved the day by getting the Trump speech on her iPhone and then we just sat back and enjoyed the Yellowstone River.
Most of August found us enjoying being home and starting the advance interviews for promotion of the CD. Never underestimate what a good public relations agency can do for you...and I can proudly say I'm with one of the very best....Kirt Webster and his staff are sharp and ambitious...and if they're representing you, you had better be too!! Brenda Lee and I co-hosted the Source Foundation Awards once again. It is always such fun to be with her....I don't know how you can manage to be an icon, a member of both the Country and Rock & Roll Halls of Fame, known all over the world....and still be the girl next door....but she is!!! It is also a privilege to honor those amazing women whose work often makes up the foundation of our industry. To round out the month, Tim, Roxane, Gene, and I loaded up and drove to Tightwad, Missouri, for another Atwood/Seely concert. Such a nice little country venue where the ladies were actually cooking some wonderful home-cooked food! This is also where Teea Goans, fantastic young traditional singer got her start and polished her craft!! Just the traveling aspect of these trips are great because we laugh, talk, and sing all the way there and back....well that and eating junk food that is not permitted at home!!
We got to travel to East Tennessee and attend Gene's 60th college homecoming at Lincoln Memorial University, in Harrogate, Tennessee. Besides all the college activities, we toured the new Veterinary School and were totally in awe of this facility....if you have anyone in your family interested in that field, please check this school out....you won't believe the opportunities there in absolutely beautiful surroundings. And of course we had some great food and enjoyed some great bluegrass music down in Cumberland Gap with Steve Gulley and New Pinnacle!!
Halloween was extra fun this year. Of course I always dress up for the Opry, and this year I dressed up as a Springer Mountain Farms Chicken and Gene dressed as Gus Arrendale! It was hilarious....I'm sure Ron has posted some pictures on the Photo Album page of the website! Then we changed gears again to get serious and fly to Denver for another Joey Canyon Show. We were accompanied on that trip by Webster PR representative Zach Farnum, who is just one of my favorite people and I'm so glad I get to work with him....there was food, fun, conversation....and a new wine I fell in love with by the name of "Whatchmacallit"....and yeah I'm serious!!
All of us were honored to be a part of the Jean Shepard Tribute Show at the Nashville Palace in November....it was bittersweet in so many ways. We got all of the Grand Ladies who were there together....Jan Howard, Leona Williams, Jody Miller, and me....and sang "Making Believe" which we always did on the Grand Ladies shows....not quite the same without her. Bill Anderson and I paid tribute to both her and Ferlin Husky with "A Dear John Letter." It was a great show for the Grandest Lady of the Grand Ole Opry. She is greatly missed.
Gene and I did manage to take a quick vacation trip to Charleston, South Carolina, and then drove up the coast to Emerald Isle, North Carolina, with dear friends Lee and Becca Thompson....always a fun and relaxing time with them....and the time always goes too fast! Then it was home and we jumped into the Christmas season....shopping, decorating, etc...and a lot more promotional appointments for the CD release for January as well as a very special event for me....taping the Ray Stevens TV Show! I've loved and admired Ray for so many years and seldom get to work with him so this was a thrill for me.
Guess I hadn't mentioned that throughout this past year I have worked the Nashville Nightlife Dinner Theatre which is also one of my favorite venues to entertain. Owners Kenny and Diana Jansen do such a nice job and I appreciate them including me in their guest lineup. Tim Atwood and I joined the cast there for New Year's Eve, and then did a later show at the Opry Backstage Grill to see the New Year come in with so many of our other friends and musicians!!
Once again, let me say how much I appreciate all of you continuing this journey with me. The reception of my new CD "Written In Song" has been so great and your comments and compliments on my work are so rewarding....I am truly grateful....and I never take for granted your support and your friendship. Thank you....have fun....be safe....and God Bless!!
Love,
Jeannie
February 2016
It would appear that every year I get started on this message later and later! But let me say Happy New Year to all of you, even though we are 6 weeks into it! I do hope this will be one of the best years ever for you!
This past year has had some of my best times....and some of the lowest times....and I'll get that over with right away by saying that I lost several of my wonderful friends and peers....and my beloved Cheyenne, one of the worst losses of my life. I appreciate all of the kind words that were extended to me during all of these times....and believe me I treasure all of the memories. Now on to the rest of my hectic but wonderful life......
Had the opportunity to go to a Kenny Rogers concert early last year....he is still so amazing....and got to spend a little time with him after the show sharing remembrances of our mutual friend Dottie West. That got me inspired to work harder at performing on the Country's Family Reunion Cruise later that month! And as always, we had a great time cruising with all our peers from CFR, but also spending time with all the crew of Larry's Country Diner....Nadine and I agreed that what happened on the cruise should probably stay on the cruise....so if she doesn't tell......
One of the next fun things was being asked to sing on Tim Atwood's very first CD, which turned out so great....so proud for him. We recorded a new arrangement on the Sonny & Cher, Dottie & Kenny song "All I Ever Need Is You." As most of you know, Tim and I worked together on the Opry for many years when he was in the staff band, and now we are working shows together on the road. It's great to see Tim being able to stretch out and do his own thing....he is such an awesome entertainer and I love sharing the stage with him. Hopefully we will be in your area and you can come see us....in the meantime, check out his website at www.TimAtwood.com.
Another highlight was attending the first annual Legends Luncheon at the Palm Restaurant in Nashville hosted by Kirt Webster & Associates. Kirt came up with the idea of honoring the Legends during the Country Radio Seminar giving the broadcasters an opportunity to visit with those who paved the way in this industry we all love. The luncheon proved so popular that CMA came on board and we just attended the second one with an even more favorable response. Thank you to all of Kirt's staff!
I was thrilled to be invited to perform again last year at Billy Yates' Songwriter Night for Tin Pan South. It was held at the historic Station Inn with Billy, Eddie Heinzelman, Jimmy Fortune, and me with Tim Atwood on piano....cannot believe how much fun that was! The next day we were invited to the Musicians Hall of Fame where they announced the new Grammy Video display to be opened later in the year. It was a busy week, as were also so happy to be invited out to T.G. Sheppard and Kelly Lang's house for an NBC special tour of beautiful homes. We all gathered around the piano and sang....that doesn't happen at just everybody's home!
The Opry Marketing Department again ran the contest for Dramatic Reading for song lyrics, and again I was the winner! This time my reading was Meghan Trainor's "All About That Bass" so of course we had a champagne celebration on my back deck overlooking the Cumberland River! Actually we really don't need any occasion to have champagne on the deck!!! Another highlight last spring was the Grand Opening of the George Jones Museum....Nancy has done an amazing job of organizing and displaying priceless items from his career. She has thought of everything....from food and drinks to a stage and a beautiful view of downtown. Do not miss this when you come to Nashville!
Then we had our spring break with our annual trip to Las Vegas for the World Champion Supercross Race, where my nephew Cole Seely won Rookie of the Year in the 450 class. He rides for the Honda Team and we are so proud of him! This always gives us a chance to meet up with the rest of the family and is much more fun than a traditional family reunion! Back home again the tourist season was coming on strong so with Opry shows, Classic Country shows and Nightlife Dinner shows, it started to get pretty busy. I was also very honored to be interviewed for a future Ken Burns Documentary on country music that will be out in a few more years. It takes so long to do this because they really do it right! Can't wait to see it and hear all the other stories.
For Mother's Day Gene bought me a 3-wheel bike, or Trike....and I was so excited cause I have wanted one for so long! When he saw how much fun I was having, Gene wanted to ride it....well he was hooked....so the boys got him one for Father's Day and gave it to him early. We were doing fine until Gene got a little too fast and wrecked his Trike and broke his collarbone....as well as severely wounding his pride! The Doctor told him her was going to let Mother Nature heal it and that he would just have a lump on that shoulder....to which Gene responded "That's okay, I've got a chip on the other one!"
June marked another CMA Music Fest in Nashville....bigger and better than ever....and a very busy week. I attended the Grand Opening of the Lula Café at the Ryman Auditorium, appeared at Billy Yates' special fund raising show for Children's Christmas, appeared at the ROPE luncheon, and appeared on the WSM Stage at the Omni Hotel, followed by an autograph party. Later that night, for the first time EVER I sang at the world famous Bluebird Café! I was invited to join Billy Yates, Jimmy Fortune, and Mo Pitney....great company to be in anywhere! I also served on an Opry panel discussion with Josh Turner and Kristian Bush that was hosted by Dan Rogers at the CMA Stage. Then of course it was on to the Grand Ole Opry as usual for Friday and Saturday night performances.
As a special family outing for Father's Day we loaded everybody, about 16 including little ones, on board Gene's son Kevin's houseboat and cruised Old Hickory Lake. What a fun day making memories! We followed that up with several fun show dates including Knob Lick, Missouri, with Tm Atwood, and a flight to Texas for the Llano Opry....always great to see so many friends and fans out there....thank you Tracy Pitcox! Bill Anderson and I worked the Renfro Valley Barn Dance together and video-taped an "Opry Throwdown" celebrating the 90th anniversary of the Grand Ole Opry! A perfect place to do it since Renfro Valley shares a historic background like the Opry.
And....ladies and gentlemen....Jeannie Seely did her first ever (and maybe last) COOKING show! Gus Arrendale of Springer Mountain Farms Chicken invited me, along with Helen Cornelius and Jan Howard, to do a segment on the Daily & Vincent Show sharing some of our favorite chicken recipes. The good Lord was looking out for me, answering my prayers, and it turned out pretty darn good!
Dolly Parton did a show at the Ryman where all the proceeds went to the Opry Trust Fund, which provides assistance to music business people in times of need. Gene and I were honored to be invited to a private meet and greet and got to spend a little time with Dolly. She continues to amaze us all with her incredible talent, brilliant mind, and generous, fun-loving spirit.
Following the terrible accident that hospitalized Gabriel Communications mastermind Larry Black, I was asked to fill in as a guest host on his Larry's Country Diner show. You notice I didn't say 'take his place' because that would be impossible to do! It was a privilege for me to play that role with special guests Mo Pitney and his equally talented sister Holly. It was quite an emotional moment for me when they performed a beautiful duet version of "Don't Touch Me" for me. I can tell you the future of country music is in good hands with those two!! Love them and can't wait to watch their careers bloom. I'm also grateful that all of our prayers were answered and that Larry Black and Randy Little, who was riding with him, are both recovering marvelously!
Opry sister Connie Smith celebrated her 50th Anniversary as a member of the Grand Ole Opry. Not only were we happy to be invited to her reception, she requested that I perform on the special hour-long segment onstage. I sang the song "Senses" that I wrote in 1964 and she recorded in 1965....where did the time go??!!! And just when I thought things couldn't get any better, Charlie Daniels called me personally, and asked me to be on his Volunteer Jam! What a thrill it was to be on that show with talent from all genres of music. All of the proceeds go to The Journey Home project that Charlie started to assist our military personnel on their return home from active duty.
We had several friends in town at the same time, Lee and Becca Thompson, Rollie and Naomi Gibbs, and of course Carolyn McClain so we booked the Studio B Tour with Ron Harman. I had heard so many great compliments on his tour for which he has received several awards, and I was so glad that I finally had a chance to go. Please....make this a priority when you visit Nashville as you don't want to miss it!! I sat at, but didn't even attempt to play, the piano that Elvis played!
One of the highlights for me this past year was playing the Crawford County Fair in Meadville, Pennsylvania. Growing up it was a highlight of the year when we all got to go to the Fair, so it was a special thrill for me to be invited to perform my show on the Main Stage....I would not have even dared to dream that as a kid, even though performing was always what was in my heart. I was delighted when all of my band members said they wanted to work this date with me. They are all session musicians and don't do road dates anymore so that was a great compliment! To make the evening even more special, The Willis Clan was booked as my opening act. They are one of my favorite new groups and I have had the pleasure of introducing them on the Opry many times, and have shared fun times with them backstage. This was another great opportunity to do an "Opry Throwdown" so they came back onstage at the end of my set and we closed out the show with "Will The Circle Be Unbroken" complete with the replica of the Opry floor circle and Opry microphone stand! The weather turned unseasonably cold and then started raining, and I felt so bad for all the wonderful friends, neighbors, and family members who came as the weather cut our autograph and visiting time short. There is no way I can thank the 'kids' I went to school with for being there and sitting as a group down in front of the stage....they have always been so supportive to me and I appreciate them so much. Also, I appreciate all the members of the Fair Board and staff who work so hard to make this Fair one of the best in the country....thank you again!
Then back home life got a bit more exciting....my brother, Bernie and his wife, sons, and daughters-in-law arrived from out West in three motor coaches....we knew good times were coming! They all stay at Two Rivers Campground which is real close to my house and where Tim Atwood plays a couple nights a week. It was so fun showing the ones who had not been here all the sights and sounds of Nashville, cooking out and then hanging out with Tim and whoever showed up to sit in....sure hated to see them leave!!
In the early fall, Tim and I performed at an old theatre in Richmond, Missouri, that had been beautifully restored. That afternoon before the show we were walking around the town and walked right into a live gunfight! Then a police officer explained it was "Old West Days" there....and they were having a reenactment of the Jesse James bank robbery!
As some of you know, my early career was in banking so I was very honored when we were contacted to perform at a special celebration for First Source Bank in South Bend, Indiana, and we couldn't have been treated any better....really nice people. That is such a unique town full of friendly folks who gave us a tour of the Notre Dame Campus. What made it really wonderful for me was once again having my band accompanying me....I'm so proud of them. Eddie Stubbs asked me years ago, "What do you call your band Jeannie?"....and I answered "simply the best!" So that is what they got named...."Simply The Best Band"!
Once again Brenda Lee and I co-hosted the Source Foundation Awards which honors the women behind the scenes in our industry....some of the most unsung heroes! It is always fun to share any stage with Brenda, and again I'm reminded how fortunate I've been to grow up and get to be friends with MY heroes! I'm grateful to be included in this group of successful women.
One more highlight of the year came in October when Tim Atwood and I performed for the annual ROPE Banquet & Awards. It was the first time anyone had performed an acoustic set at this event and just working with Tim's piano, we were able to make it a much more intimate setting. The response was overwhelmingly positive I'm happy to say!
One of the more unexpected events this year was participating in the Halloween Costume contest for the "pick up" TV show. I dressed as an 80's rock star which was pretty cool, however I had some tough competition with Rhonda Vincent dressed like a Rockette in a little Santa outfit, Ronnie McDowell as Liberace, and the winner T. Graham Brown as Henry The Eighth! For the real Halloween night at the Opry, I dressed as a 'rich witch' complete with a money boa....and Gene was oh so handsome dressed as Bat Masterson complete with Gold Knobbed cane!!
Our fun fall break took us to Gene's Homecoming at Lincoln Memorial University in Harrogate, Tennessee, just above the Cumberland Gap. Lee and Becca Thompson joined us on that trip and it was fun to meet and visit with Gene's former classmates and even one of his teachers! That is such a beautiful campus nestled in the mountains where Tennessee, Kentucky, and Virginia all meet....you should try to visit if you can.
In the fall we tried something new at the Ernest Tubb Midnight Jamboree by doing a 'Songwriter in the Round.' It became obvious to me this was something folks really seemed to enjoy at the Bluebird, Station Inn, and so on....so my idea was to do it in a venue where everyone at home could hear it too and the Jamboree seemed like a perfect place to do it. God bless David McCormick for being willing to give it a try....and it was great! But how could you go wrong with writers like Billy Yates, Bobby Tomberlin, and Jackie Lee participating??!! And to put the icing on the cake, Sylvia Hutton made a surprise appearance performing a duet she wrote with Bobby. David thinks we should make it at least an annual event....thank you David!!
Finishing out the tour season, we travelled to Branson, Missouri, for a show with Moe Bandy & Joe Stampley....it's always a fun time with them and all the guys in Moe's great band. Didn't get to see Buck Trent's show while we were there, but we got to spend some time with Buck and Jean....love them both. Then it was on to Pigeon Forge, Tennessee, for an appearance at the Country Tonite Theatre with Gene Watson and all of his band....I swear they get better every time I work with them! It's always great to work for Tim McAbee....he always makes work seem like a good time! And the last road date of the year took us to Wisconsin Dells to the Crystal Grand Theatre for a great show with Moe Bandy, Janie Fricke, T.G. Sheppard, Moore & Moore, and me. We all appreciate the fans that always support us up in that area.
Flying home all we could think about was getting home and repacking for a trip to North Carolina and the beach to spend Thanksgiving with the Thompsons and Curtis and Kathy Williamson....obviously a lot to be thankful for! Then we visited a working farm where we had a wonderful farm style dinner followed by a hayride....felt like a teenager again!
Back home to reality....they let me know I was all grown up when they asked me to do a video 'roasting and toasting' my boss, Steve Buchanan, President of the Company! Now that's a pretty touchy situation to try to roast the boss without burning your bridges! He's a great sport though and everyone laughed, including Steve, and I still have my job....Whew!!
Christmas was approaching and there's always so much to do....and so many things to attend! We thoroughly enjoyed Vince Gill and Amy Grant's Christmas Show at the Ryman....and if you missed it, plan to attend this coming December. I was delighted to be invited to entertain for the George Shinn Foundation luncheon for our area Seniors. It is such a nice event and brings so much joy to so many folks. This year The Whites entertained as well as Charlie McCoy and myself, and of course it's always a pleasure to share a stage with them. Thank goodness for online shopping and wonderful daughters-in-law who give me clues for grandchildren! Since Christmas fell on an Opry night, I suggested that we have our get together here on Christmas Eve afternoon....then I could work the Opry so other members who might need to be with family could be off. So glad we did, because the weather was perfect that day and we were able to play outside, ride bikes, swing, and ride in Granddaddy's golf cart! We were even able to eat outside on the deck! It was a day to make memories...and we did!
New Year's Eve was great fun....Tim Atwood and I did a set early at the Nashville Nightlife and got to celebrate with Diana, Kenny, and all the gang there, then Tim, Roxane, Gene, and I went across the street to the Opry Backstage Grille and did another set there. Then we got to sit back, relax, and enjoy the talents of friends Brassfield Aly and Hall of Famer Jimmy Fortune....what a great way to close out a great year! Even with the heartbreaking losses we suffered this year, Gene and I know how very fortunate we are to be this healthy, have these wonderful opportunities and enjoy the support of so many friends and fans. We are grateful and we thank you. Here's to another new year.....and to quote my dear friend Dawn Sears, "I Wish You Enough"....Love and take care....we only have one of you!
Love,
Jeannie
February 2015
Hello Everyone.....and Happy New Year! As you have no doubt heard, we were iced in here in Nashville for 3 or 4 days in February, but as usual, I got the sweetest email from Ron Harman....suggesting that since I was "in", this would be a good time to do a new website message....so here we go.
Last January we had the pleasure of working the Orange Blossom Opry in Weirsdale, Florida, with my good friend T.G. Sheppard. We had such a great time with all the staff and entertainers there....always good food and good company! Later in the month we were so proud to watch several of our friends inducted into the Musicians Hall of Fame here in Nashville - including our own Jimmy Capps!
Most of February was spent at home taking care of my wonderful husband Gene, who had to undergo serious back surgery. He has done very well, and all in all was a good patient....although patience is not particularly one of his many virtues! Of course, Cheyenne was the most helpful....she spent quality time with him in the recliner, while I tried to be prepared for what they both would need next.
In March we made a trip down to Texas to do a show with our good friend and wonderful entertainer, Gene Watson. Our 'running buddies' Lee and Becca Thompson accompanied us on that trip and we stayed over in Dallas for a couple days, visiting Dealey Plaza where we bought a newspaper about President Kennedy's assassination. When we got back to the hotel we were surprised to see a picture of our own Jimmy Dickens in the paper with Jack Ruby. Mr. Dickens worked Ruby's clubs in that area so I took the paper to him. We also visited South Fork and saw 'how the other half' lives!! Fun! Back here in Nashville Gene and Ron and I took in the Billy Joel concert in March....more fun!!
On March 29th I was presented the "Dramatic Artist of the Year" award on the Opry for my dramatic interpretation of the song "Fancy" in their "Lights, Camera, Actin'" video contest. Storme Warren received the "Dramatic Radio Personality of the Year" award! I wanted to retire on a winning note....but they convinced me to participate again this year. I chose Meghan Trainor's "All About That Bass"....so please check out my dramatic reading of her fun song....and please vote!!
Then Spring came to Nashville and with that I had to spend as much time as possible in my yard! But spring also meant the startup of the Opry Country Classic shows at the Ryman, and I was happy to be included in one of the first shows of the season. Another first...I was asked to be a special guest on the Jason Couch Gospel album. We did "Something About That Name". I love that song and what an honor that invitation was....please check out the album. We had all the family at our place for an Easter lunch and it's always a joy to see the grandchildren interacting. In April Gene and I enjoyed attending the grand opening of the new section of the Country Music Hall of Fame and Museum....a beautiful facility. The Nashville Nightlife Dinner Theater was also getting revved up for the new season, and I performed there at the end of April with Dianna Murrell and her very talented cast.
Of course the first weekend in May found us in Las Vegas as we always travel there for the World Championship Supercross races! My great nephew Cole Seely came in second in points in the Western Division of the 250 Class....we're so proud of him! As we were leaving the stadium we noticed he had a billboard the size of a building and we didn't even know it!! He is so quiet and unassuming, but such a serious and dedicated rider. Check him out on the web! Later in the month I was asked to roast Bill Cody on his 20th Anniversary at WSM Radio.....oh was it ever a pleasure to do that!! I also presented him with a trophy of a commode engraved "Coffee, Country and Crap" which sits on his desk today! What a great guy and a pleasure to work with on the Opry as announcer as well! By now the yard was beginning to look good....honeysuckle blooming! :)
The town was alive with 'folks'!! That meant it was June in Nashville and the CMA Music Fest was happening! I had a great time performing on the WSM Stage....my booking agents, Moore and Moore (twin girls and if you haven't met them yet, check out their site....they are a sight!) were on the show as well....so how could I not have fun! I also performed on the R.O.P.E. show that week and featured my friend Tim Atwood on the piano....he sang a duet with me. Tim and I are offering an acoustic show this season and are having such fun with that....come see us if we are close to you somewhere. I said it should be billed as "A 'semi-quiet' evening with Jeannie Seely....it gets a little rowdy at times!
After being blessed to celebrate another birthday in July, we started packing for the Country's Family Reunion Cruise to Alaska with Larry Black's organization. It was an amazing experience to share with many in our group who had not visited this last frontier, including my husband, Gene. Of course my friend Carolyn McClain (the brunt of so many of my jokes....and some stories that aren't jokes) was on the cruise and had it not been for my little brother Ron Harman, she would have given me a heart attack for sure! They had such fun on all the excursions, they almost missed the ship several times....I mean pulling up the gangplank time!! But I told everyone not to worry....unless she wasn't with Ron....then we had a problem!! We made memories that we will all treasure for a lifetime.
August was a pretty much 'enjoy home, family, neighbors and friends' time. We knew we had a busy fall coming up so we took advantage of every opportunity to enjoy the beautiful sunsets over the Cumberland. The river just starts slowing down in the evening....getting ready to rest for the night it seems. I love 'getting up before the river' in the mornings....it is so still out there, it looks like a huge mirror, reflecting the rocky bank on the other side....and it is such a source of joy and reflection for me. We were of course at the Grand Ole Opry over the summer as often as we were needed. We did make one trip away, and that was to visit Gene's brother Jess Ward in Southern California, and to help him celebrate his 80th birthday! We always enjoy spending time with Jess and his wife Doris, but this time we got to see all their children, grandchildren, spouses, and friends on this special occasion. It was a wonderful party....and after-party....and I feel blessed to be a part of this family. In late August we held a beautiful outdoor memorial service for my longtime friend Pennilane DeLaughter....those attending all shared great stories of our special friend and then released balloons in her memory. Later in October I was honored to speak at a ceremony at Donelson Place Care and Rehabilitation Center (where Penni spent her last days)....she was posthumously inducted into their "Hall of Fame".
In September we worked a fun venue, Shenandoah Caverns, Virginia....a nice family resort area I would recommend to anyone traveling in that part of the country. Besides the Caverns, which are amazing, there is a Museum featuring characters from many different national parade floats....I loved it! I felt just like a child again....I didn't want to leave it! The theatre was great with a wonderful cast of fun entertainers and lots of good country music.
I'm so proud to say that I was included in two new tapings of Country's Family Reunion....one a tribute to Ray Price, where we were honored to have his widow, Janie, sharing stories and showing us a side of Ray we would have never seen. And also maybe my favorite show we've done so far....a tribute to Honky Tonk music! It was fun to see everyone singing songs you knew they loved, and the band not needing charts and smiling through all of the performances, knowing they had played them many times....but not enough!
I was once again honored to host the Source Foundation Awards and this time I was joined by cohost Nan Kelly of CMT fame. Though this was her first time, she's such a pro and was fabulous....and everyone loved her. I have loved her forever and we had a great time swapping 'quips'!! Then Gene and I packed bags and headed out to Liberty, Texas, for a show at the Liberty Opry. It was Gene's birthday and we could not have asked for a better party or nicer folks to celebrate with! They brought out a coconut cream pie onstage with a candle in it and the whole cast and audience sang Happy Birthday to him! Coconut cream pie is his favorite kind, and he'd much rather have had that than cake....and it just so happened that the lady who made the pie is most famous for her coconut cream pie! Then home to participate in the Talent Buyers Convention with my wonderful booking agents....Carrie and Debbie Moore at Third Coast Talent....they are also known as Moore & Moore, a tremendously talented duo!
The beauty of fall was starting to set in about October....a relief of the summer heat and a respite from the cold weather we know is coming....and, next to spring, it is my favorite time of year....however, it is usually my busiest too! We started back with a busier schedule at the Nashville Nightlife Dinner Theater, sharing the bill with my friend and fabulous entertainer Tim Watson....what a fun place....make plans to include this on your next trip to Nashville! This is where you will find my friend Carolyn that I speak of so often onstage....yes, she is a real person, and yes she is that crazy!! The annual banquet for R.O.P.E. was held on October 2nd at the Shrine Temple and was very well attended....but then who wouldn't want to be there with Connie Smith and her Sundowners doing the show!! She was great as usual, singing hit after hit and proving without a doubt that she had earned her place in the Country Music Hall of Fame!
The following week we traveled to Franklin, North Carolina, on the bus with Bill Anderson and all the Po Folks Band....it was Gene's first trip on a 'Stagecoach'. He said it was kind of like standing up all night as the bunk was a little short for his tall frame!! But it was such good company and hopefully we will get to do it again. We were joined on the show by Johnny Counterfit and Jett Williams. Lee and Becca Thompson met us there and we traveled back to Nashville together....sharing some good meals....and some chocolate cookies along the way! Home....and love on Cheyenne a bit before turning her over to the Thompsons and then flying up to Wisconsin Dells for a show with Moe Bandy and his band, along with T.G. Sheppard, Johnny Rodriquez, and Janie Frickie. I always enjoy these shows...I get to host them so I get to say all the nice things I truly mean about these peers....and then we get to share a wonderful fun dinner together! What's not to like about my job!! Back home to do the Opry, and to host some backstage tours. I had subbed for George Hamilton IV on previous occasions when he had to be gone for whatever reason, but when I had to take his place on the last three tours of the season it was totally different. The loss of this wonderful talent who was and will always remain "The Ambassador of Country Music" will be felt for a long time. He was truly a gentlemen in every sense of the word and I was proud to be his friend. It was also an honor to be invited to attend the Medallion Ceremony for the induction of my ex-husband and one of my strongest mentors, Hank Cochran, into the Country Music Hall of Fame, along with his friends Mac Wiseman and Ronnie Millsap....he would have been proud of the company. It was also an honor to pay tribute to Dottie West on the Opry on October 25th and have Dottie's children Kerry, Dale, and Shelly all present. I performed "Here Comes My Baby"....50 years after it was a hit for Dottie in 1964.
November was an insane and spectacularly exciting time all at once! My friend Tim Atwood and I did a show at the world famous Dosey Doe in Houston....and if you have never been there, make a plan to go! It is a very unique venue....with acoustics reminiscent of the Ryman in Nashville. We were royally transported aboard "Chicken Wings", the private plane of Gus Arrendale, owner of Springer Mountain Farms Chicken, and lovingly known on Larry's Country Diner as "The Chicken Man"! He and his love, Karen, were so fun to be with and it was such a treat for Tim, Roxane, Gene, and me to fly with them. It was also a treat to see some of my good friends and former bandmates, Bobby Whitton and Don Lacy, again. A big thanks to all the rest of the musicians and friends in that area for coming out to support us.
Our traveling for the year ended with a tour of Ireland with Moore & Moore from the USA and Matt Leavy, one of the finest country stars in Ireland. Our thanks again to Declan Quinn and all of his staff for making our visit to that wonderful country a great experience once again. Gene and I celebrated our wedding anniversary while we were in Athboy and cannot thank the staff at the hotel enough for their hospitality and thoughtful gifts to us. We later enjoyed a romantic dinner together in Dublin on our last night there. We brought home some wonderful memories! Thanks to my marvelous agent, Carrie, we were upgraded to Business Elite Class on the flight back....now that is the way to travel!! However, landing in New York to a major snowstorm brought us back to reality....our flight to Nashville was cancelled! However, we were rerouted through Atlanta and we were fortunate enough to make in home in time for Thanksgiving....which we were too jet-lagged to really enjoy, but were very thankful just the same! I must say that it renewed my faith in humanity to see everyone working together....airline staff and fellow passengers....to get folks home for the holiday....we are all so blessed to live in this country!
Twas the Season to be Jolly! And thank goodness I had the good sense to do some advance planning for Santa Claus for the little ones because there was still so much left to do! We put up the trees and GiAnna, our granddaughter who was two in October helped me decorate them. I believe there is a great picture of her and granddaddy, who was fixing a hanger for her, on the Photo Album page of the website....what a treasure that will always be! All of the family was here for the holiday and it was a joy to be with them. It is amazing to see the bond forming between all the little cousins (four of them under the age of three) that hopefully will last a lifetime. I know some of my favorite memories are of times with mine. Gene Ward has blessed my life in many ways and I am grateful for him every day!
The new year has been great to us so far...everything we could ask for and more....good health and good times! The week-long Caribbean cruise that departed January 31st with Larry's Country Diner and all the Country's Family Reunion gang could not have been better....it was truly one of....if not the best....I have ever done! There was just a special rapport between all of the entertainers this year I think....I don't know exactly why. Maybe because we lost some dear friends recently....George Hamilton IV, Dawn Sears, and Little Jimmy Dickens....that we realized how soon life can change. Another dear friend we lost this past year was Jimmy C. Newman....what a kind and wonderful gentleman....he and the others will be missed so much! You need to love, enjoy, and support each other every single opportunity you have....and make as many of those opportunities as you can. A special thanks to Larry and LuAnn Black and their family and staff for taking care of us with such good care....and all the little extras that make you feel special....we appreciate you! In January we thoroughly enjoyed Kenny Rogers' show at the Symphony Center....and in February we thoroughly enjoyed Mac Davis' show at the Franklin Theatre....two outstanding, legendary entertainers.
A special thank you to all of you who are reading this.....it means the world to me that you would take the time to care about me and to see what is going on in my life. And I know you will join me in thanking Ron Harman for staying on my butt so that you can share my life and times!! He does so much for me and there is no way I could ever let him know how much he is appreciated. Right now he just wishes I would tell you goodbye so he can get this up on the website....so until next time, goodnight and God Bless!
Love, Jeannie
January 2014
Hi Everybody!
Thank you for stopping by....I know what you're saying...."I can't believe she has written a new message"! Well, here we are at the start of another year....and I hope it's a wonderful one for you! Last year was a very good one for us, and I hope for you as well. I'll try to remember what all we did, but keep in mind, most of the time I can't remember what I did yesterday!
I know I told you how much fun we had on the Family Reunion Cruise last year and then coming home it was back to the real business of taxes....and re-organizing everything! Of course it was great to get back to the Grand Ole Opry House again....I love the Ryman, but I must admit that I'm very spoiled having my own parking space and my own dressing room at the Opry House. One of the specials joys of being at the Ryman though is sharing a dressing room with the other ladies. We do have so much fun together and it gives us a chance to catch up on everything from our families to who found what cosmetics, clothes, etc. that we all need to know about!!
March of last year found us traveling to Texas to do a show with our buddy Gene Watson and all of his fine band down in Kerrville. Our friends Lee and Becca Thompson went with us and we stayed over a few days in San Antonio to enjoy the sights, sounds, and wonderful food. The Alamo is a great reminder of the rich history of our country, and of course it's always relaxing to spend time on the Riverwalk. It was Spring Break for so many kids....and we felt like we fit right in!!
Jim Ed Brown invited me to do his syndicated radio show and we had a good time reminiscing about old times on the road, talking about future plans, talking about our friends and playing some country music. He does a fantastic job and I'm always happy to be asked to be on it with him.
In March it was also an honor for me to be a part of a panel discussion on Dottie West at the Country Music Hall of Fame, along with artist Shelly West, songwriter Red Lane, and fellow Opry member Steve Wariner. There were some great memories and stories as each of us shared our experiences of working with and having fun with Dottie. Somehow I think she was sharing in the laughter....I swear I could hear that unmistakable Dottie laugh!
My friend from Ireland, Philomena Begley, paid us a visit here in April, celebrating 50 years in the music business. She is the reigning Queen of Country Music in Ireland, and is revered there like Kitty Wells is here. I was very happy to be asked to host the special show at the Nashville Nightlife Dinner Theatre in her honor where many artists -- Billy Yates, Jim Ed Brown, Moore & Moore, T. Graham Brown, David Frizzell, Leona Williams, Georgette Jones, myself, and her son Aiden Quinn -- performed and expressed their respect. Philomena not only is a fine performer, but she is a delight to know!
In May we of course again flew to Las Vegas to watch Cole Seely race in the World Championship Supercross races. He came in 8th overall and we are so proud of him!!! We kind of make this a 'family reunion' each year and it was great to see everyone again....my brother Bernie (Cole's grandfather) continues to travel to bluegrass festivals with his wife Barbara, and does a little picking and grinning with his trio. It's always fun when some of the Opry folks run into him and tell me about it. He has a home in Meadville, Arizona, but with his motorhome, he lives wherever the weather suits him!
And speaking of brothers, we flew from Vegas to Los Angeles to visit with Gene's brother Jess and all of his family. It was the first time I had met most of them and it was fun getting to know them at a picnic at Jess and Doris' home. We went to the Long Beach Pier and saw the Queen Mary....and although we didn't have time to go aboard this trip I sure want to the next time we go! We did have a really nice lunch at one of the restaurants on the Pier....sounds like all we do is eat, huh?!
What a treat it was to share the bill again with my booking agents, Carrie and Debbie Moore (billed as Moore & Moore), at the Oneida Casino in Green Bay, Wisconsin. They do the opening act, and then do backup vocals with me plus a feature number with us all together. It's hard to make anyone believe we're working when it's obvious we're having so much fun! Even though we had to do a sound check etc., Gene insisted on doing the tour of Lambeau Field....he said being in Green Bay and not going there would be like going to Heaven and not seeing Jesus! And I really did enjoy it too!
We did another panel discussion in June at the Willie Nelson & Friends Museum with friend David Frizzell....celebrating the addition of the new display there featuring David and Shelly West, along with Dottie West and Kenny Rogers. Mark and Kay Hughes do such a great job with the museum and store and they put on an incredible spread for the reception that night. I'm so proud to be a part of this also and, with the assistance of Ron Harman, they have updated my own display and it looks so nice. Be sure to include that stop when you visit Nashville....and tell 'em Jeannie sent ya!
Once again we had the pleasure of working with Cary Brandt and all the folks at the Crystal Grand Theatre in Wisconsin Dells. T. G. Sheppard's band backed the entire show and I hosted, proudly presenting T.G., Janie Fricke, David Frizzell, and T. Graham as well as performing in the opening part. It is so easy to introduce such talented pros like these artists! Our fans always prove to be an enthusiastic audience and we all appreciate that....thanks for your support up there! We look forward to seeing all of you again this year.
I celebrated my birthday on July 6th in Durant, Oklahoma, doing a Country Family Reunion Road Show with Bill Anderson hosting with his great band and also friends Jim Ed Brown and Helen Cornelius. I love doing these shows because no two are ever the same....even when we start to tell the same story, somebody says something and then it takes on a new twist and can start a whole new road story! They are fun for us, and the fans enjoy this relaxed format. They often say that they like hearing us talk....they can hear us sing on record! Well thank you for that!!
Gene and I loved the opportunity to visit Canada twice this past summer. First was the Delta Fair in Delta, Ontario, Canada, where it had rained immensely the night before....but we had clear skies and sunshine for the show....just a little mud on the tires! They carried us on a pink golf cart....I loved the photo of Gene standing up on the back of the cart with the crowd applauding! Then we were in Colbourne, Ontario, Canada at the Auction Barn Jamboree with Moe Bandy and David Church....two amazing performers! David and his wife Terri invited Gene and me to go on a little excursion with them to Port Hope and what a fun trip that turned out to be. There were several interesting shops, but the best of all was the Dog Cafe where you can take your lunch inside and eat with your pets and meet the resident dogs....and cat Hannah who will entertain you for sure.
Congratulations to Joe and Linda Chambers on the re-opening in August of The Musicians Hall Of Fame and Museum! I am so honored to have on display there the black dress I wore when I won my Grammy at the 9th Annual Grammy Awards Show. The Museum is done so tastefully and pays respect to so many deserving musicians and to the Grand Ole Opry as well. Please also include this attraction in your plans the next time you visit Nashville!
We took some time off in September and flew to Raleigh, North Carolina, and met up with Lee and Becca Thompson....and eventually ended up at their beautiful beach home in Emerald Isle. Cheyenne made her first flight and seemed to enjoy it very much. Gene bought her a new pink carriage to ride through the airport where she just looked around and soaked up the attention she was receiving from everyone. Needless to say her Mom was more nervous than Cheyenne was....she just slept the whole trip. The flight attendants would come by and ask if Cheyenne was doing okay....they didn't ask about us!! We made some wonderful new friends, Curtis and Kathy Williamson, and Curtis took Gene, Becca, and me flying over the Outer Banks so we could see the shoreline and the wild horses....what a special, unexpected treat! And Curtis presented Cheyenne with a 'first flight' certificate since Southwest didn't!
The summer and fall are always very busy times in Nashville with added shows at the Opry, the County Classics Show, and many tours coming to the Nightlife Dinner Theatre....so I am really busy when I'm not on the road. I don't like to be gone too much because I don't want to miss anything going on here either! During this time I was invited to host a one hour live show on WSM which was a thrill for me. I decided my format would be requests from a group of my girlfriends....now I have unusual girlfriends....so needless to say the requests were varied and unusual, but the show came off great and we have been asked to do it again! We also taped another Country's Family Reunion show with so many great fellow artists. The theme for this one was "God Bless America Again", and we all did either gospel or patriotic songs....I thought it was awesome.
We celebrated Gene's birthday in September, and since he has everything already, I gave him marine fuel for his birthday present! As you probably know we live on the Cumberland River and Gene had never been through the locks of Old Hickory Lake. So we loaded up the whole family, from 81 years old to 7 months, packed a picnic lunch, and sailed down the river aboard Gene's son Kevin's 44-foot houseboat! We came all the way down to Opryland and got to see our cottage from the river. We had so much fun, and it was the most relaxed hassle-free outing in a long time....everyone agreed on that!!
Gene and I were both so happy when he got to present the award for Businessman of the Year to our friend Don Warden at the R.O.P.E. Awards in October. Congratulations to Don....and I was proud of both of them as Gene won this award last year. Also congratulations to my friend Jan Howard and all the others who were honored with awards that evening....and what a fantastic job by Gene Watson who performed an outstanding show for us!
We wrapped up the fall season with a trip to Pigeon Forge, Tennessee, for a show with Gene Watson and his great band again at the Country Tonite Theatre. The crowd was so receptive....standing ovations for Gene and me....I just can't thank everyone who came out to see us enough. And thanks again to Tim McAbee for inviting us to do his show again!
Although it has been a great year for us, we have been saddened by the loss of some of our dear friends and fellow artists....including my longtime friend and duet partner Jack Greene. His passing left a big void in my life....and country music will never be the same without Jack, George Jones, Ray Price, and many others who we lost. I was honored to be asked to speak at Jack's memorial service and to host the Midnite Jamboree in his honor....and also to sing at the George Jones Tribute Show at the Bridgestone Arena in November.
December was pretty much dedicated to Santa Claus! Since I am a Grammy now there were preparations to make that are all new to me! But we are starting some new traditions....you knew I would! Well that's what you do when you don't know what you're doing....you just make it up as you go along! So far it has worked....however I've already made some adjustments in plans for next year....simplify even more! Having a good time -- and remembering the reason for the season -- are all that really matter.
We brought in the 2014 New Year at the Nashville Nightlife Theater and then later that week headed down to Weirsdale, Florida, to work two shows with T.G. Sheppard at the Orange Blossom Opry. One trip we're really looking forward to later this year is the Country's Family Reunion and Larry's Country Diner Alaska Cruise on the Norwegian Cruise Line's Norwegian Jewel. The sailing dates are July 19th to July 26th, and if you haven't made your reservations yet....what are you waiting for?!! Also scheduled to be on the cruise are Bill Anderson, Joey + Rory, Rhonda Vincent, Gene Watson, the cast of "Larry's Country Diner", and more!!
I hope you all had a wonderful Christmas season, and I wish you all the best in 2014!! Stay healthy, be safe, love one another, and have fun!! And thank you again for being a part of my life....and thank you for even checking to see if I had written this letter....I appreciate you!!! P.S. Please tell Ron Harman that I'm really trying to do better on these updates....and I even learned more technology this past year!
Love, Jeannie
February 2013
We have a new website look and I'm so proud of it! Once again I thank Ron Harman for his ideas, input and efforts to make me look good!
I will try to re-cap the last several months....going back to May of last year, Gene and I flew out to Las Vegas to attend my nephew Cole's Motocross race and meet up with all of our West Coast family. Unfortunately Cole wasn't able to race due to an injury he received in the race in Salt Lake City a few weeks earlier. But the upside was we got to spend a little more time with him and really enjoyed being with him and younger brother Chance at a family picnic. They are so funny....typical siblings joking around with each other. Normally we only get to see Cole for a few minutes in the pits during his interviews and photo ops.
One of the highlights in June was working Wisconsin Dells, WI, with Jim Ed Brown, Helen Cornelius, Moe Bandy and Janie Fricke. There was a mix up on our reservations, so all of us, except Moe and his band, were housed in a huge family condo! What could have been a problem turned out to be a really wonderful time ....we went out for a nice dinner and came back and sat around the fireplace and enjoyed each other's company. The next morning they brought us breakfast and we all started the day at the table....just like family!
For the first time in many years I got to see the fireworks on the 4th of July! I have always had puppies who don't like them so I always stayed away to protect them. This time my friend Helen Cornelius agreed to puppy-sit Cheyenne so that Gene and I could join a group of friends and take the General Jackson Dinner Cruise down to Riverfront Park and watch the fireworks from the boat. It was absolutely amazing to see them from the water, sitting practically under them! It was an experience I would recommend to anyone. It was also a great way to celebrate my birthday early....July 6th you know....mark your calendars!
August was a very busy month, starting with the filming of Larry's Country Diner Christmas Show....hopefully all of you got to see that. It always seems strange to be getting into my Ms. Santa outfit when its 90 degrees outside but it was a lot of fun....I think I even bought a few Christmas gifts after that! Had a great time visiting with my friends Steve and Carla Hunter when we worked Renfro Valley with John Conlee and T.G. Sheppard and got to introduce them to Lee and Becca Thompson who accompanied us on that trip. Cheyenne was along also and of course stole the show.
We were delighted to be asked to perform at the Texas Hall of Fame Awards in Carthage, Texas, with so many of our fellow artists, including Linda Davis who calls Carthage home. They gave her a great welcome home and it was fun to meet her friends and family members. The Hall of Fame there just gets better every time I visit....congrats to Tommie Ritter Smith on all your hard work! The Sandusky County Fair was especially fun this year since I got to work with my 'agents' Moore & Moore. Carrie & Debbie opened the show and then graciously sang backup and did a feature number with me....hard to believe this is work when you're having so much fun!
Pulled out passports and headed up to Canada for a show in Regina with T.G. Sheppard and his great band. We were kind of competing with the Canadian Country Music Awards that night so we missed many of our fans up there, but we enjoyed seeing everyone who did make it out....they were so welcoming as always.
Two wonderful events happened for me in September...I was honored to celebrate my 45th Anniversary as a member of the Grand Ole Opry by hosting the 7:30 portion and then later hosting the Midnite Jamboree at the Texas Troubadour Theatre. I want to thank all of my friends who came or sent messages and gifts to me that made the night even more memorable....I am so blessed to know all of you. Then Eddie Stubbs gave me the privilege of being his guest on "An Intimate Evening with Eddie Stubbs" at the Country Music Hall of Fame. Once again I was surprised at the support of my friends, especially Tim Atwood who played piano and sang a duet with me....I appreciate you Tim more than you know! And of course, my agents helped me out with a little "Rock-A-Bye Boogie"....they will steal a show too!
Our friend Joe Belinski assembled a phenomenal show called "The Grand Ole Opry Comes to Cowtown" down in Ft. Worth, Texas. The Opry cast included Bill Anderson and his Po' Folks Band, Jim Ed Brown, Little Jimmy Dickens, Connie Smith, and myself, with Johnny Counterfit doing a comedy break. Everyone is hoping this will be an annual event. We also celebrated the birthdays of Lee Thompson, Ron Harman, and my husband Gene during the month of September. We had all of Gene's family gathered for a 'family celebration' celebrating his birthday, our great grand-daughter Arden's 1st birthday, and a baby shower for our grand-daughter who would be arriving soon! Even his brother Jess and nephew Steve flew in from California, and my brother Bernie and his family came from Arizona in their motorhomes.
Part of my gift to Gene was to mark 'work' off my calendar and to pack up his motorhome for a trip....so with Lee & Becca Thompson onboard with us, we had a motorhome motorcade with Bernie & Barb and Bernie & Penni and headed for Pennsylvania. It was an eventful trip to say the least and we had a wonderful time visiting all the old home places, schools, family, and friends. We even visited the hospital in Titusville where I was born and the bank where I worked there....I am so honored that both have framed memorabilia of me on display....again I must give credit to Ron Harman, who of course thought of doing that!! I continue to thank his parents, Bud & Nina Harman for giving me and the rest of the world this very thoughtful and talented young man!
We arrived home safely, marriage and friendship with the Thompsons both still intact....just in time to welcome GiAnna Beth Ward to our family on October 17th....she is of course one of the most beautiful babies ever born! We taped a Country's Family Reunion show and then attended the Rope Banquet and Awards where I'm proud to say my husband picked up the Award for the Business Person of the Year! I was asked to speak at a Minnie Pearl Cancer Fundraiser and we all got a laugh when Brenda Lee forgot to introduce me! We were all holding our breath and saying prayers that T.G. Sheppard would get out of the hospital and be well enough to work the Isle of Capri show in Mississippi....our prayers were answered and he did an incredible performance....he is such a pro and always a pleasure to work with.
In November I was honored to be invited to speak at the Chamber of Commerce Women in Business luncheon meeting, sharing "My Journey So Far". I attempted to emphasize the business side of the music business, the trials as well as the triumphs. What a receptive audience they were in a room full of very successful women....I am most humbled. We had Gene's son and grandsons and their families all together for Thanksgiving, having dinner at John As and then coming back to our cottage on the river for dessert.....a wonderful fun and stress-free day! Then we packed our bags and headed to Ashville, NC, to meet the Thompsons, spending a couple days touring the Biltmore and the up to their condo in Gatlinburg, TN, for a 'mountain fix' before coming home.
The holiday season was really fun this year....we tried to get in just as many Christmas parties as possible, saw the Rockettes again and did some new decorations at the house. Gene's son Kevin, Beth and little GiAnna joined us for the Candlelight Service on Christmas Eve and we had all the kids here for Christmas Day dinner. Having Arden and GiAnna just gave us a taste of the fun we're going to have when they get a little older and are joined by the new little boy coming in April!!
A New Year!! On Jan 10th Gene was honored with a Lifetime Board of Director membership with the Donelson-Hermitage Chamber of Commerce in appreciation for his many years of service as President, Legal Counsel and Board member. He received three standing ovations.....and a blast from a confetti cannon!
We had a marvelous time in January on the Country's Family Reunion Cruise with so many fellow artists. It was nice to spend more time with the Larry's Country Diner cast and get to know them better too....and they are just as crazy as I thought they were!! Of course it is always a pleasure to spend a little more time with all our wonderful fans....we appreciate you more than you know!
Throughout all of this time, we have been appearing at the Grand Ole Opry which is a second home to me. I always enjoy going downtown to the Ryman for a few months, but the Opry House is still home and such a source of pride to me....plus it's in my 'hood'! And we are proud also to be in our new 'digs' at the Nashville Nightlife Dinner Theatre....in case you didn't know, we have moved to the Music Valley Village and are neighbors to the Ernest Tubb Record Shop and Texas Troubadour Theater.
NOW, I HAVE to get back to working on taxes!! So we'll see you next time....I'm not promising when, but maybe I'll surprise you by writing sooner :) Have a wonderful new year, and make someone happy....it might just be you!!!
Love,
Jeannie
April 2012
Good morning everyone! It's Friday the 13th and I thought the best way to start this day would be to write a message to you....can you believe it??? It has been such a beautiful spring, and I'm afraid I just took every opportunity to be outside instead of in the office....hope you have been doing the same.
Since I'm so far behind I'll start with a quick wrap-up of the end of last year. On October 3rd I was hosting a segment of the Opry when my husband Gene got the call telling us we were new great-grandparents to a beautiful little baby girl, Arden Sue! I signed off the show saying "I've got to go hold our new baby....see you next time" and we went straight to the hospital! The proud parents are Gene's grandson Shane Bolinger and his wife Brooke. Hopefully you've seen some of the many photos we've shared. There are some here on the website....just click on the "Photo Album" page, then wait a few seconds until all the photos load. I can't believe Arden is 6 months old already!
Also in October we attended my husband's Homecoming at Lincoln Memorial University in Harrogate, Tennessee. It was a pleasure for me to meet many of his classmates and hear their stories (and there were some good ones) and catch up on what they are doing today.
Last fall Shannon McCombs with WSM asked me to do some shows for the station in their celebrity DJ series....how fun! She brought her setup over here and we just talked and played some music, all from my kitchen table overlooking the Cumberland River! So many folks commented that while listening to the shows they felt like they were right here with us! When I joined Joe Limardi during his broadcast from the Opry Backstage Grill recently, he asked me to do some more of those shows....and even said he would like to come and be a guest....how cool would that be??!! Hopefully that will happen, so please stay tuned!
Gene and I had a wonderful holiday season. We rode in the Donelson Christmas parade as usual....it was a very nice day and we didn't freeze for a change! It's always so much fun to see the children's excitement along the way....I always tell them to keep watching 'cause Santa Claus is coming....I saw him! And I don't know who likes the sirens, horns, and lights on Gene's dune buggy the most....him or the kids! We were able to spend some fun times with our family and friends over the holiday season. We spent New Year's Eve on a plane flying to Hobbs, New Mexico, where we did a show on New Year's Day with Billy Troy, T.G. Sheppard, Gene Watson, and all of his fine band....what a great way to start 2012!
January is always a whirlwind of putting away Christmas decorations (did I really put up this many??!), pulling out office files and setting up new ones....and then getting ready for the Grand Ole Opry Cruise. I tried to simplify that this year, reminding myself that it's all about having a good time and making sure our guests do the same. The cruise went very well....how could you not have a good time with Jean Shepard, Jan Howard, Mandy Barnett, T.G. Sheppard, Ralph Emery and most of the Opry band with special guest Dawn Sears!! Then came the bad part....many of us got the Norovirus that makes you so deathly sick. I kept going by Jan's room to check on her and take her whatever she needed....I knew she was going to be alright when she asked me to get her some good facial cleanser even though she couldn't hold her head up....no wonder she always looks like a million dollars! Unfortunately I got ill on the plane coming home, but the angels heard my prayers and got me home before I went down....thank you Lord! You probably saw on the news where four big cruise ships were hit with that virus....and we were one of them....not the way we wanted to make the news. It was unfortunate also that I had to cancel the Country's Family Reunion Roadshow in Mt. Pleasant, Michigan....my apologies to all the fans there and thank you for your understanding. My thanks also to Teea Goans for stepping in at the last minute to replace me on the show....I know all of you enjoyed her....she's one of my favorite singers.
Gene and I took a short break away and joined our friends Lee and Becca Thompson up in Gatlinburg, Tennessee. It is always so beautiful in the mountains in the spring. Gene is from East Tennessee, so he gave us a great tour of the surrounding areas with all the history. We visited Dandridge, which he told us is the second oldest town in the state. It is very quaint with an old hardware store, drugstore with a soda fountain, and of course some antique stores. We toured the Courthouse where Gene first practiced law....tried his first case there....and he won it too! Then we had lunch on the porch of an old house turned into a restaurant....Cheyenne slept through it in her carriage beside the table....a good day!
Billy Yates invited me to do "Tin Pan South" this spring, which is an annual city-wide songwriters' event here in Nashville. On the bill with us were Buddy Jewel and Eddie Heinzelman. All the proceeds go to the programs of the Nashville Songwriters Association International (NSAI), including a medical clinic for writers in need. We had such a good time sharing fun stories as well as some great songs. I thank the boys for including me.
One new project that I put together this year was re-printing the book I wrote back in the 80's. It has been out of print for quite a while....then all of a sudden old copies started showing up here and there and folks started asking me about it. I then realized there is a whole new generation who has not experienced these words of questionable wisdom! I call this a 'thought book' because it is a collection of some of the thoughts I've had through the years about everything from the music business to trying to help raise children. (I didn't realize that you had to grow up first before you could be a parent!) I reprinted the book just as I had written it....but you'll have to wait until I get through with my current notes about life as a senior!! The book is titled "Pieces Of A Puzzled Mind"....You can't judge a book by its AUTHOR....which tells you it is not real serious material....Jim Ed Brown says he keeps his copy in the bathroom for quick reading!
We have a new home for the Nashville Nightlife Dinner Theatre....we moved up to the Music Village area close to the Ernest Tubb Record Shop and Texas Troubadour Theatre. The facility has been renovated and it is beautiful!....Felix the cook has a brand new kitchen and the food is even better! Diana Murrell has always put together a great show, and I'm proud that I get to perform there when our schedules permit....check us out at www.NashvilleNightlife.com. Tim Watson is often on the bill there as well....a great entertainer.
Congratulations go out to fellow Opry members Connie Smith and Garth Brooks, along with legendary keyboard player Hargus "Pig" Robbins, who were named in March as the newest members of the Country Music Hall of Fame! Also congratulations go out to my great-nephew, Cole Seely, on winning a Supercross race this year, and continuing to make us proud as he travels the Supercross circuit!! Gene and I are looking forward to seeing Cole race again in Las Vegas.
I was very honored to be asked to join Mayor Karl Dean at a ceremony on April 12th to celebrate the completion of a renovation project involving the historic alley located next to the Ryman Auditorium. As you probably know, the alleyway has been used by many country artists as a link between the backstage of the Ryman and the honky-tonks of Lower Broadway. Renovations on the alley recently wrapped up after eight months of work....and at the rededication ceremony they wanted me to share stories and some of the history of the alley from an Opry artist's perspective. I told the audience that when I mentioned to some of my fellow entertainers that I'd been asked to tell some stories, they said "Don't!!" I also reminded the audience at the ceremony that a lot of business was carried on in that alley....of course there was the real business and the 'monkey' business! And I told them that, for me, the thrill of following in the footsteps of all those who came before me did not just start on the Opry stage....they started there when I walked that same alley that they walked, climbed those same steps they climbed, and walked through that back door, knowing that I finally belonged.
Plans are already underway for the "Country's Family Reunion and Larry's Country Diner Cruise" in January of 2013, and I've been asked to join them. Of course I'm always happy to join Bill Anderson and everyone in that group, whether we are working or not! You can check out all the artists who will be part of the cruise....and very importantly make a reservation to join us....at www.CFRCruise.com.
I'm looking forward to a fun summer....hopefully I will see you on some of our travel dates which are listed here on the website on the "Appearance Schedule" link. Of course when I'm not on the road you can usually find me home at the Grand Ole Opry which continues to be a joy to me....and I would love to have you visit us there! Gene and I built a new deck even closer to the river, bought a new grill, and are looking forward to our children and friends coming to cook for us!! And we have vowed that we won't let another summer pass without spending more time in our motorhome....who knows....we might even see you along the way! Thank you for continuing to visit our website....and thank you for all of your nice comments. Would you do me one more favor? Would you please tell Ron Harman that this message was good??!! And tell him how much we all appreciate his help!! Until next time....God bless!
Jeannie
September 2011
Hello Everyone!
It does not seem possible that this year is going by so quickly! Why it seems like only yesterday Ron Harman was reminding me that I had not written a message to all of you since the Opry Cruise!!! Oh, yeah, that was just yesterday that he reminded me for the umpteenth time! I did, however, cook a complete dinner for Ron and Jan Howard recently, so I have been productive!! And please know that during these lapses it's not that I don't think of you all, because I certainly do....it's just that I don't do anything about it! I will try to catch up as fast as I can....
We had a wonderful time on the cruise with Jim Ed Brown, Helen Cornelius, Charley Pride and newcomer Chris Young. We all enjoyed getting to know Chris and his family better and are very proud to see how well his career is doing. He is one of the new entertainers I feel is carrying on the traditional values in county music, but with the sound of his generation as it should be. After the Opry Cruise it was back home to the reality of winter....repacking and heading to Manistee, Michigan, for even more of a winter reality check. We again traveled with Jim Ed and Helen, meeting up with Bill Anderson, all the Po Folks band and Jan Howard for a show at the casino....had a great time....I don't remember winning any money though!!
I was delighted to be invited to entertain at the Cowboy Festival out in Pasco, Washington. It had been a long time since I had been out that way, and Washington is the one state Gene had never visited so we were looking forward to that trip.....and the folks out there definitely didn't let us down....they showed us a great time, seeing the sights and enjoying some good food! I was also pleasantly surprised when my singing buddy for many years, Jack Greene, showed up a day early and joined me onstage!!
Back home our whole neighborhood was buzzing with preparations for our flood anniversary party which we called "Mudstock"....we blocked off the street, escorting guests on golf carts down to the picnic area. Our guests were all the volunteers, police, area churches....anyone who assisted us during this devastating time in our lives...even our Mayor Karl Dean! We were especially happy that our new friends, Scott, Nancy, Peyton and Paxton Morgan could be with us from Cedar Rapids, Iowa, that weekend too.....they just showed up in 'scruddies' a few days after the flood, introduced themselves and asked if they could help....we took them up on it.....and we've just decided to keep them! Gene had a wonderful time riding us all around in his dune buggy and on his antique fire engine.
The first weekend in May found us once again in Las Vegas, Nevada, for the World Championship Motocross races. We don't mind braggin' one bit that my great-nephew, Cole Seely, came in 2nd place in the World!! His dad Jeff got us passes to go down into the pit and see the 18-wheelers that transport his race team. Gene said he was going to meet Cole this trip if he had to stand in line with all the teenage girls to do it! We just about had to....he was busy doing interviews, talking to sponsors, etc. the whole time he wasn't on the track. Check out his website www.ColeSeely.com....pretty amazing! That's why you see Cole Seely #36 stickers on all my gear now!!
I want to say a special 'thanks' to all those who have purchased my new "Vintage Country" CD released earlier this year....and I certainly appreciate all the nice comments and feedback you've provided. In March I did an Opry Store signing and was a guest on the WSM morning show with Charlie Mattos, in April I hosted the Ernest Tubb Midnite Jamboree and one evening in May I was a guest for a couple hours on Eddie Stubbs' program on WSM. Thanks too for the compliments from all the folks who watch RFD-TV and wrote to say how much they liked the "Larry's Country Diner" show that I was a guest on. In the spring I also taped the "Music City Late Night" show with host Ronnie McDowell...and in late June I once again enjoyed hosting the Midnite Jamboree.
Thanks also to all the fans who continue to come out to the shows and show their support....I truly appreciate you!!! Speaking of fans, I was honored to be a part of several activities related to the "CMA Music Festival"...or what some still refer to as "Fan Fair". On that Wednesday evening I performed at the Texas Troubadour Theater for Billy Yates' "Countriest of the Country" show, a fundraising event to benefit "Christmas for the Children"...I then rushed over to the Nashville Nightlife Dinner Theater to perform there....and then hurried on to the annual R.O.P.E. Summer Spectacular at the Al Menah Shrine Temple where I was proud to sing with duet partner Jack Greene as part of an event that also reunited Bill Anderson & Jan Howard, Jim Ed Brown & Helen Cornelius and David Frizzell & Shelly West. The next day I hosted and performed on the "Classic Country Show" on the Chevy Stage in downtown Nashville....and it was fantastic to have Gene Watson, Rhonda Vincent, T.G. Sheppard and Moore & Moore as part of that show. The following day Gene and I flew up to Wisconsin...it was wonderful to visit Wisconsin Dells again this year with "Country's Family Reunion Roadshow"....they always treat us so well there!
Believe it or not, Gene and I took a little vacation trip...spent some time traveling the coast of North Carolina visiting with old friends and making some new ones...thanks to Kerry and Katherine Marx who allowed us to tour their unique home/studio right on the coastline with one of the most incredible views ever! I think the next time I record a CD we need to 'toil away' in that studio!! Private joke...but I think we will bring the dessert next time!!
In July we flew to Orlando for the Fraternal Order of the Eagles Convention where we opened for Opry brother Randy Travis and his fine entourage. It was so good to get to visit with Randy a little bit since everyone always keeps him busy when he has an opportunity to come home to the Opry. He is such a credit to our industry in that he made it 'okay' to be traditional!! My agents, Carrie and Debbie Moore of "Moore & Moore" fame accompanied me on that trip and joined me onstage for some good 'girlfriend' time...I'm sure our version of "Rock-A-Bye Boogie" will go down in history...!! We were very honored to be inducted into the Order of the Eagles and we thank everyone with the organization for accepting us and we promise to strive to be worthy of the honor.
My good friend and former record producer, Billy Troy, asked me to join him for a show in August at the Stateline Showroom in Hobbs, New Mexico. They are carrying on the tradition of the old Stateline Club, an historic venue where everybody in country music played at some point during their career. We shared the stage with another Opry brother, Jim Ed Brown and 'super-singer' Gene Watson and his great band.......what a good time we had.....we will be looking forward to going back! Also in August, I hosted the Source Awards by myself this year as Brenda Lee had some surgery and couldn't be there....we missed her! I said being up there without her, I kind of felt like a fizzled firecracker following "Little Miss Dynamite"! She is recovering and doing fine, we are happy to report.
Overall it has been a wonderful summer....and I got to spend time really enjoying my home again. One thing about going through something like the flood, it does make you realize what is important in your life. My friend Carolyn McClain and I decided that we really had too much 'stuff' anyway. I know now that if you are not using something, don't leave it stuck in a corner taking up your space and your energy...find someone who does need it....and there are many out there in need....we just need to be more aware of the need. Don't mean to lecture.....just think about it.
We lost three wonderful members of our Opry family this year....Charlie Louvin, Mel McDaniel and Billy Grammer....and they will each be sadly missed, but also remembered for their great songs and for their impact on country music. On July 8th I was delighted when the Oak Ridge Boys were invited to become Opry members....and I was thrilled to host the segment on which they were inducted on August 6th and introduce them as the newest members of the Grand Ole Opry. The Oaks have been great ambassadors for country music, and I have the highest admiration and respect for each of them. Along with sending out my congratulations to the Oaks, I want to note how pleased and happy I am that my Opry sister Jean Shepard was inducted into the Country Music Hall of Fame on May 22nd at the Medallion Ceremony...a much deserved honor! And also congratulations to Opry brother Bill Anderson who observed his 50th Opry Anniversary in July....I made a "stepping stone" for Bill to say how glad I am that he crossed my path 50 years ago! I am so honored to call these legends my friends!!
I hope you'll be able to join us for the 2012 Opry Cruise...we'll be leaving out of New Orleans....sailing from January 28th to February 4th with stops at Jamaica, Grand Cayman and Cozumel. Ralph Emery will serve as the host. The performers this year will be Jean Shepard, Jan Howard, Mandy Barnett, T.G. Sheppard and myself. I'm thinking they should have billed us as "The Ladies and the Ladies' Man" J....now don't any of you go telling my friend T.G. that I said that!!
Thank you as always for your interest in me, my career and my somewhat erratic and crazy life...and thank you for allowing me to be a part of yours.
My best to you always,
Jeannie Seely
January 2011
Let me start by first wishing you all a Happy New Year!! I just read my last message and couldn't help but laugh at my naive comment "I'm going to do some spring housecleaning".....little did I know at that time how DEEP my spring cleaning would be! As most of you know, I was seriously affected by the Nashville flood of May 2, 2010....losing my car and most of my possessions with three feet of water in my house. I do live right on the bank of the beautiful Cumberland River, however, the water that came through our house came from across the street when the Corps of Engineers opened the Dam on us with very little warning. I am one of the lucky ones able to rebuild my home and I am back home....with all new appliances, computer, television, DVD, radio, telephones, etc. that I don't know how to operate! My new washer and dryer now tell me what to do....which of course does not settle well with me, but they are bigger than I am and they know I need them so they can do whatever they want to....I'll adjust!
Once again let me thank all of the friends, fans and organizations who donated their time, funds and prayers during that very difficult time....it took all of you to get me through. I sincerely appreciate all the support and assistance you provided!!
It was a very busy summer for me with the rebuilding, refurnishing, decision-making and all with the house, as well as working our road dates and the Opry....but it was also a very rewarding one. We did make some great improvements on the house....I did get a new car....and I'm still working on acquiring a wardrobe....I know girls that's a tough job, huh? :) In June I was part of the "Classic County Show" with several other artists during the CMA Music Festival in downtown Nashville. Our tour dates took us on some fun adventures with fellow artists on the Country Family Reunion Roadshows, and a special treat in August at the fair in Wyoming, Rhode Island, with the Grand Ladies. Jean Shepard, Jan Howard, Helen Cornelius and I have all been friends for so long, and it is always a pleasure to share dressing rooms and time onstage together. I also felt honored to once again co-host the SOURCE Awards here in Nashville with Brenda Lee during the summer....and also to perform at the Dixie Carter Performing ArtsCenter in Huntingdon, TN.
September and October got even busier....in addition to a pretty hectic road schedule, Country Family Reunion tapings, a couple of business trips to Memphis and San Francisco, the annual R.O.P.E banquet and show, the re-opening of the Opry House and a family wedding....Gene Ward and I decided to get married! So with all the other decisions I'd been trying to make....now I'm trying to plan a wedding, shop for a dress, choose invitations, caterer, etc.!! They said it couldn't be done in five weeks but we did it! On November 20, 2010, I married the most wonderful man I have ever known....that was the BEST decision I made!! We could not choose attendants from so many friends and family members so Gene just stood alone at the alter and I walked down the aisle by myself....I was going to have Cheyenne walk with me as my 'flower dog' but I wanted everyone to look at me a little bit...and I knew that wouldn't happen with her by my side! And my dress was RED....yes, a deep cranberry red with matching satin boots....so fun....and my groom was very handsome in his black tuxedo! You can see some photos here on the website on the 'Photo Album' page. We were married by Judge Bill Higgins who has been a close friend to both of us through the years....he is wonderful and funny....he said he 'doesn't tie any loose knots'! We spent the night at the newly restored Opryland Hotel in a beautiful suite that was a gift from the Grand Ole Opry. We appreciated that very much, and we were treated like royalty (eat your heart out William and Kate!) Then we took a leisurely trip to the North Carolina Coast....a trip that we had planned to take before the flood. Cheyenne was able to accompany us and enjoyed her new parents' honeymoon! We made a short stop in the mountains on our way home.
In December I was thrilled to be able to help celebrate Little Jimmy's 90th birthday at the Grand Ole Opry....and that month Gene and I also enjoyed a wonderful concert at the Bridgestone Arena by Garth Brooks and Trisha Yearwood....what a wonderful display of generosity and support! Gene, Cheyenne and I spent a great first Christmas together very quietly at home with Christmas dinner at our grandson's new home, newlyweds Shane and Brooke Bolinger and other grandson Gregg Bolinger....and then at my other home, the Grand Ole Opry. Later that week we flew to Las Vegas to meet up with Gene's brother, Jess and Doris Ward and family from California, and my brother Bernie and Barb Seely and their family from Arizona.
I'm looking forward to the New Year and I think it's off to a good start....we just finished a new CD project (finally) called "Vintage Country" which includes some wonderful classic songs that are favorites of mine....and I think probably yours too. There will be more information about the CD on this site as well as on Facebook. And again, none of this would be possible without the assistance of Ron Harman....please thank him for me as you correspond with him....I have said I don't know what I did to deserve him, but if I did, I would do it again! Love you Ron.
My very best to all of you....as you try to keep your New Year's resolutions....don't be too hard on yourself....remember....you can always make them again next year! Most important of all, enjoy your life....it's the only one you get!! And time goes by so very quickly....so don't put off what you want to enjoy!!
I've got to go pack for the Opry Cruise....so we will pick it up from here next time......See Ya!
Jeannie
April 2010

Hi Everyone,

Hope you are having a wonderful Spring! I'm so ready for it myself....2010 has been a busy year so far. As usual, I start out each year by being just as ready to put the Christmas decorations away as I was to get them out....only not as much fun! Then once that is done, I start pulling out last year's files so that I don't have a blonde senior moment and mix up my receipts and complicate tax time even more. Then....it's time to get ready for the Opry Cruise!! The cruise went exceptionally well this year....everything went so smoothly and it was such a fun group....a lot of 'longtime friends', neighbors, and some wonderful new friends. Of course I can't tell you all that happened because 'what happens on the cruise stays on the cruise'....except of course for what Carolyn McClain tells at the Nashville Nightlife and John Hobbs tells at John A's!!

January also brought a lot of friends together to tape more Country Family Reunion shows, and as always we shared some special songs and stories. I especially enjoyed the stories from Billy Grammer and it was so good to have him visit with us. One of the very special highlights also for me was getting to sing a song with my duet partner of so long ago, Jack Greene. We had not sung on television together in close to 30 years. We did "Waltz Across Texas" in kind of a tribute to Ernest Tubb since he brought us together on his TV show back in the late sixties. Jack and I also just recorded this for a new CD project Jack is doing which features duets with many of our peers. I think he is singing better than ever and that is saying something!

Along with the Country Family Reunion series, they added a new show this year...A Songwriters Reunion. I was very thrilled to be invited to participate in this show which featured some of the greatest songwriters of our time, including my ex-husband, Hank Cochran. Hank has been very ill fighting a tough battle with cancer and commented on his "chemo brain", but from some of his quips off-camera I'd say he has certainly maintained his quick wit! I hesitate to try to mention other writers knowing I would miss one and there is not one who should be missed.....definitely watch for this special.

Late last year we recorded an 'Opry Legends Gospel Favorites' CD, and I am honored to be a part of that project. I sang "What A Friend We Have In Jesus" which is one of my personal favorites. I remember that when I was a child and told my mother I didn't think I knew how to pray, she told me that I could talk with God just like I would talk with a friend......and her suggestion has certainly worked for me. In February we did a DVD taping of those gospel songs and I can't wait to see it.....I was enthralled by what I saw the night of the show and I hope you will be watching for it. Volume One of the CD includes gospel songs by Jimmy Dickens, Connie Smith, Ray Price, Stu Phillips, Jack Greene, Bill Anderson, Jim Ed Brown, The Whites, Charlie Louvin and myself. Volume Two will follow later.

I have also taken time out this year to have some fun with friends on trips to Washington DC, where I got to tour the White House and eat in the Congressional dining room, and to Gatlinburg to see spring come to the mountains....finally!!!

My congratulations to friend Karen Wheeler on her performance as "Tootsie" in the musical "One Kiss Cafe" at the Country Music Hall of Fame's Ford Theater. Most of you know how much I love theatre and it was fun to see this show.

My little brother Ron will keep you posted on where I'll be performing throughout the year, so check the 'Appearances' page of my website for those dates and shows. He also continues to add new photos to the 'Photo Album' page, and will be glad to add any photos taken of you and me to the 'Fan Photo Scrapbook'. Just send those to Ron in care of the email address provided at the bottom of that page. And in case you didn't know, we're already planning for the 2011 Opry Cruise which will be sailing from January 30th to February 6th of next year. Jim Ed Brown, Helen Cornelius, Charley Pride, Chris Young, and I will all be performing on the Royal Caribbean's 'Mariner of the Seas' cruise ship. We'd love to have you along too!!

I'm concentrating right now on spring house cleaning, some new changes in the house, lawn, and yes....wardrobe!!! I'm also enjoying our spring weather now....getting ready to plant some new things in my yard. I'm hoping to spend a little more leisure time ......time with family, friends and most of all Cheyenne, who will be eleven on May 12th.....I don't want to waste a minute I have with her! And I hope all of you take more leisure time for yourselves as well.....I have a sign that says "Don't get so busy making a living that you forget to make a life".....I'm taking that seriously!

In closing, let me say again how much I appreciate all of you staying in touch and sharing the rest of this career with me! Enjoy your life and take care of you.

Love, Jeannie
August 2009

Well I'm sitting here, once again, realizing how far behind I am on this message for the website...have you all given up on me yet??!!! If not, I will try to recap the year thus far and try to bring you up to date on the happenings in my crazy mixed-up wonderful, 'beautiful life'...(a little Darryl Worley never hurt anybody!)

To start my year off in January, thanks to Jack Greene and LeeAnn Lallone I was able to attend the Celine Dion concert...WOW! If attending her concert doesn't inspire you...there is just no hope for you! I keep telling myself that although I certainly do not have a voice anywhere close to hers....I can at least try to work on being a little more energetic...let me know if you see a noticeable change in me!

The rest of January was spent at the Opry, getting over the holidays and getting ready for the Opry Cruise'.which by the way was really great this year. They added a karaoke contest, at the request of our cruisers, which was a lot of fun for participants and the audience alike. I was asked to host the event and I had a fun time getting to know the contestants and adding my comments to the crowd in between performances....in fact....we get to do it again next year! I took my neighbor Carolyn, who most of you know from my stage routines....she was a hit there as she is everywhere she goes....so popular that I am taking her with me on the Opry Cruise next year too. As I tell my audiences'.after Carolyn threw all of my mail in the recycle bin (by mistake) the previous year when I was gone, I feel like it is just better to take her with me so I know what she is doing!!

After I returned home from the Opry Cruise, I unpacked cool clothes and repacked warm clothes for the trip overseas to Ireland! And then I was off to Ireland.....that is, after missing the flight to Atlanta, then missing the flight to Ireland....through no fault of ours. 'Ours' meaning my friend and booking agent Carrie Moore with Third Coast Talent who traveled with me. Thank goodness, as she worked out all the arrangements and we were able to fly out that night going through London....but at least we got there! Our luggage, however, did not arrive until the next afternoon. I was sitting there making a list of all the necessities I would have to go shopping for before I could go to the rehearsal and then do the show when they called and said the luggage had just been delivered! I must admit that my first impulse was to kiss that suitcase....or at least the porter who brought it to the room! All in all the tour was wonderful again this year...Ireland is so beautiful and the people are so warm and friendly. Of course our entire entourage was great to work and travel with. As always the time spent with the other "Queens" is treasured. Let me use this opportunity to say 'thank you' to all!

By the time we got home it was beginning to look like spring'.and that really is when my 'new year' begins with everything starting to peep out of the ground......and I was ready this year for sure. I got an early start enjoying my yard and my riverbank!

In April, Jack Greene and I got to work together again down in Llano, Texas, thanks to good buddy Tracy Pitcox. We had a great time with everyone ...hadn't been down there in quite awhile. Our ex-fiddle player and harmony singer, Jimmy Dry, came out to see us and joined in with some familiar old harmony on Jack's last three songs....that brought back some wonderful memories. I'm so glad we got to do that because since then, sadly, we lost Jimmy. There is no doubt in my mind that Jimmy Dry is singing with the angel choir. I feel very privileged to have known him.

Thanks to my friend and adopted little brother, Ron Harman, we got to make a fun trip to New York City! He had the great idea to fly up, do some sightseeing and see the "9 to 5" musical which was opening on Broadway. Dolly was even there that night and came out to introduce the show! In addition to Ron and me, Jan Howard and my neighbor Carolyn McClain also were on the trip. Before seeing '9 to 5' we had dinner at Tavern on the Green in Central Park'.and met the Naked Cowboy in Times Square!! The next day we toured NBC Studios and the Statue of Liberty. If you see Jan Howard, ask her about being 'searched' on the trip. What great laughs and fun...and we have promised ourselves we will do more trips like that, which I highly recommend to everybody!!!

Of course it goes without saying that in between all the travel, I have been enjoying working the Grand Ole Opry and also the Nashville Nightlife Dinner Theatre. On May 6th I attended the 'Always'Patsy Cline' musical at the Ryman with a group of friends that included Helen Cornelius, Jan Howard, Lee and Becca Thompson, Carolyn McClain, and Ron Harman. Mandy Barnett did a fabulous job in the role of Patsy, and Tere Myers in the role of Louise. The show brought back great memories of the three months that Terri Williams and I performed the musical in Atlantic City back in 2000.

June show dates in Virginia, Illinois, and Marionette, Wisconsin, went well and allowed me to visit with several fans I've known for years...and hopefully I made some new ones too!! You are appreciated more than you know. I had the pleasure of being a part of Moore & Moore's party for fans at the Nashville Palace during June's CMA Music Festival. On June 15th Hank Cochran was honored with a reception by Sony/Tree Music and BMI celebrating his 50th year in Nashville and I was pleased to be among the invited guests for that special occasion. The guests also included Merle Haggard, who served as 'host', and a long list of other notable songwriters. Everyone shared stories and thanked Hank for his contribution to their careers. His sons were there as well'.Jimmy from Vieques, Puerto Rico, and J.R. and Danny from Southern California. It was obvious that Hank was thrilled with the event. Of course journalist Peter Cooper commented'"You know how important an event is when the 'ex-wife' even attends!' It was my honor.....

Among the highlights of July, I taped the Larry Black Country Diner Show which will air on RFD-TV, hosted a convention show at the Opry House, and co-hosted the Annual Source Foundation Awards with Brenda Lee. Congratulations to all those honorees! Oh yea, in July I also celebrated my birthday! In case you think you missed it'you didn't....I celebrate until next July 6th at which time I will start again! Most important though was my trip to Louisburg, Kansas, where I met Micah William Dennis Nelson, who was born July 2nd to Michelle and Jason Nelson....that is Denny's son. Micah is every bit as sweet and handsome as his grandfather was! I performed at the Middle Creek Theatre there....but I'm afraid Micah stole the show! Thank you Bill and Brenda Harris for having me, and thanks to all your wonderful cast for making me feel welcome and making it fun!

In early August I attended the reception for the opening of the new Brenda Lee exhibit at the Country Music Hall of Fame and Museum. Congratulations to Brenda, and what a fine museum exhibit to honor her!! In August the Grand Ladies had a grand time on our trip to Canada to do the Havelock Jamboree....Jan Howard, Helen Cornelius and I flew up together, meeting Jean Shepard and Benny up there. The show went very well and we thank Karen and all the staff for making sure we had everything we needed....the weather was beautiful...and Brian Sklaar and his band did a fine job backing all of us. It was good to visit with so many nice fans in that country again and all in all it was a great trip.....thank you Canada!

Just recently I had the honor of receiving the Colonel Aide-de-Camp Award presented by Tennessee Governor Phil Bredesen....I'm now included among the Honorable Order of Tennessee Colonels and I certainly appreciate that designation! And this month I also found out I'm in the Library of Congress!! Rik Palieri, with whom I did an interview a couple years ago backstage at the Opry for his TV show in Vermont, forwarded a press release that notes our interview was among his 'Songwriters Notebook' collection of TV shows that the Library of Congress recently archived and will now be available for researchers from all over the world.

Well it's almost time for me to leave on a flight down to Florida for some shows at the Orange Blossom Opry in Weirsdale, and that'll be followed by a trip with the Grand Ladies to the Little Nashville Opry in Indiana over Labor Day weekend. Speaking of grand ladies....there is none more so than Miss Kitty Wells, 'The Queen of Country Music', and I'll close by extending her happy birthday wishes as she turns 90 years young this weekend!

Everybody take care of yourselves...enjoy the rest of your summer.....and I'll talk with y'all later!!!

Love,
Jeannie
January 2009

Well, it is a new year and a fresh start for all of us....and I am so looking forward to it. There were some wonderful highlights this past year, but I am afraid the losses were even greater. As a lot of you know, I lost the love of my life for many years, Dennis Nelson, to massive brain tumors which took his life on July 1st. Shortly after, my sister Mary Lou developed complications from dialysis and then I lost her on September 7th. Needless to say, my whole day-to-day living took a drastic change and to be honest, it has been very difficult to accept. I do have an exceptional support group of friends, neighbors and fellow Methodist Church members and I feel very blessed indeed for that. Also, I received so many nice cards from people all over the world who understood my pain and I thank all of you. But life does go on, and we received the good news at Thanksgiving that Dennis' son Jason and wife Michelle are expecting another 'little Nelson' the end of June and so I am excited about that!

One of the real highlights this past summer was being asked to host the Midnight Jamboree to honor my friend, Jeanne Pruett, on her 35th anniversary as a member of the Grand Ole Opry...we had a time!! Several of her friends and fellow artists came to participate, including Jan Howard, Jett Williams, Ray Pillow, Jimmy C. Newman, Stu Phillips, Diane Sherill, Carol Lee Cooper, and Michelle Capps. Her son, Jack Jr., and his lady Susan, as well as Jeanne's proud husband Eddie and her daughter Jael, all shared the evening with us. It was absolutely delightful for me to look down at Jael's face as she was beaming like a child on Christmas morning! David McCormick with the Texas Troubadour Theatre and Ernest Tubb Record Shop presented her with a beautiful plaque commemorating the date. He always does such a good job with doing those things and making us all feel like a million dollars! We can never thank him enough for all he does to support our careers. Even though Ms. Pruett insisted she was retired and would not perform, in the end we were able to get her onstage to join us on "Satin Sheets"! All in all it was a special night for a special lady and her fans all over the world.

Later in the summer I was honored to perform at the Williamson Country Fair down in Franklin, Tennessee, and I got to share another evening with Jeanne....she said after that, if I wanted to see her it would have to be at her log cabin as she wasn't leaving it again....and she meant it! I stayed pretty close to home this summer trying to make sense of where my life was going, but I did make a trip to Schafferstown, Pennsylvania, for a show with Jack Greene and his group. Spending the time with them was good for me, plus seeing old friends back in my home state was an uplifting experience at a time when I really needed it. In September I was called to fill in for an ailing Tammy Cochran at Dollywood so that was an unexpected positive thing......later I received a nice note from Tammy thanking me for covering for her. She is very nice young lady as well as a great talent. Of course I had appeared there in May, so we didn't even have to rehearse which gave me more time to have fun with the band and cast there! Much to my dismay, I understand that show will not run at the park this coming season and I will miss it terribly as we all will.

Another highlight was being able to present the Entertainer of the Year Award at the R.O.P.E. banquet in October to my good friend Jimmy C. Newman. You could not find a more deserving artist as he does put his all into the Cajun sound that he brought to the Grand Ole Opry. He has also been inducted into the Louisiana Hall of Fame....he has to be very proud of that honor. In November, Jack Greene and I travelled to Florida for a couple of shows and met some of the nicest people you'd ever want to meet...they were so hospitable in showing us their horse ranch and extraordinary home. We will be joining them again on January 17th in Ft. Myers for another show, and we're looking forward to seeing them again.

The holidays went well for me in spite of my losses.....My friends Lee and Becca Thompson allowed us to invade their condo in beautiful Gatlinburg, Tennessee, for a few days. Helen Cornelius and her dog Livvie, her daughter Christy and her dog Prissy and me and my dog Cheyenne made the trip together and we just had a wonderful time. We celebrated one night with my friend Ann Allen from Sevierville by having a great dinner at the Bullfish (excellent food), but mostly we just kicked back and enjoyed our leisure time in the mountains and walking the puppies! Most of my friends decided this year that we would spend time together taking in the events and parties of the season instead of shopping and stressing over exchanging gifts....we all found it to be exhilarating. Your time is definitely the best gift you can give someone I believe....most of us have too much 'stuff' and not enough 'time'!!!

I am ready to start the new year, and have already started cleaning out my office and setting up new files, planning my show and wardrobe for the cruise in February and then for Ireland and the Queens of Country Music again. Also, I signed an exclusive booking contract with my friends, Debbie and Carrie Moore at Third Coast Talent. I 'm excited about some new projects we are working on for later this season and hoping to come to your area and see you personally. To all of you who have made the trip to Nashville to see us at the Grand Ole Opry or the Nashville Nightlife Dinner Theatre, we thank you again and hope it was a memorable trip for you.

One of my New Year's resolutions is to do a little better staying in touch with all of you, but you know how these resolutions go.............! I honestly do appreciate your continued interest in my life and career, so I promise to do my best. I hope the New Year is the best ever for all of you. Take care, be good to yourself'.it will set an example to others on how to treat you!!

Love as always,
Jeannie
April 2008

Dear Friends, Fans and Relatives!

Yes, I know I am way behind on updating this home page message to you, so I won't even go there!! It's not that I don't want to stay in touch with all of you....it is just hard to get me to sit at the computer any longer than absolutely necessary!! My summer last year was spent mostly at home, working the Opry and participating in some events here in town. For example, I had the honor of co-hosting the Source Foundation Awards again last year with Brenda Lee and Charlie Monk. As you might remember, this organization honors women who have contributed so much to our industry behind the scenes and it is a joy to see them receive this recognition.

I want to congratulate the newest members of the Grand Ole Opry who have joined since I last wrote. Mel Tillis was inducted in June, Josh Turner in October, and Charlie Daniels in January. Also congrats go out to Mel, Vince Gil, and Ralph Emery who were inducted into the Country Music Hall of Fame last October. This year the new Hall of Fame inductees will be fellow Opry members Emmylou Harris and Tom T. Hall along with the Statler Brothers and Ernest 'Pop' Stoneman'.all very deserving as well. And while I'm mentioning congratulations I want to send another one out to The Time Jumpers for their two Grammy nominations earlier this year. As many of you know, my fiddle player Kenny Sears is a member of that group and if you've never gone to hear them on a Monday night at the Station Inn you're really missing out on an entertaining evening!!!

Okay, now back to my activities from last summer. One memorable trip I made then was a show on August 31st in Maggie Valley, North Carolina, with Grand Ladies Jean Shepard and Jan Howard. Jan and I drove over together.....I won't go into detail, but let's just say it was a good thing she had 'Onstar'!! Later on in September the Grand Ladies flew to Hinckley, Minnesota, for a casino show with Jean, Jan and also Helen Cornelius...what a fun two days we had and I agree with Penn Pennington who lead the band for us....the night was really magic. I think we all share a lot of the same fans and they seem to really enjoy seeing us all together'.but probably not as much as I do though!

My friend Diane Berry talked me into doing an acoustic set'.the first one I have ever done....for a special performance at the Tennessee State Theatre. She introduced me to a very talented young man, Ben Hall, who is a student at Belmont and the three of us did the show....it was so much fun and we had so many rave reviews...we are discussing the possibility of doing a CD together'so I will keep you posted. Diane used to play guitar and sing harmony with me and I think she can do most everything!

On September 22nd of last year I hosted the Midnite Jamboree and celebrated my 40th anniversary as an Opry member. A lot of my friends came out and made it a very special evening for me. On the 'Photo Album' page of my website you'll see a photo of Jan Howard and me tasting the cake'which was huge and delicious. And there's also a photo of Jim Ed Brown presenting 40 beautiful red roses on behalf of Jack Greene who was on the road and unfortunately couldn't attend. Later on December 8th when Jack hosted the Midnite Jamboree to celebrate his own 40th Opry anniversary, I presented him with commemorative Hatch Show Print posters and you'll see a photo of that presentation on the Photo Album page too. And you might have seen a photo taken by Aaron Crisler that appeared in Country Weekly which shows several of us celebrating with Jack and feeding him anniversary cake'.and they included a photo of the Hatch Print in the magazine as well.

Once again I was delighted to go to Dollywood during the autumn season which is my favorite time of the year...the world is beautiful then, but East Tennessee especially so. After spending two weeks there, enjoying friends, fans and everyone I work with at the park, I came back to Nashville just in time to start rehearsals for "Could It Be Love", the musical production we have done four times now'and we are still receiving questions about when we will do it again!!! The show also stars Helen Cornelius, who plays an innocent little church lady (a stretch!) opposite my rather bawdy retired actress (no stretch!) to much laughter. The songs in this show are wonderful as well and I'm very proud to be a part of it'.hopefully all of you will get to experience this fun show one day!! Of course in between rehearsals you could find me at the Opry or from time to time at my favorite dinner theatre, The Nashville Nightlife. We finished the musical production just in time for Thanksgiving, exhausted but with more great memories of such a wonderful cast of actors, musicians and crew. In December some of you may have seen the photo of Helen and me from the musical in Country Weekly magazine. Thanks again to photographer Aaron Crisler for taking that great shot and being so supportive.

December was the usual rush to decorate...shop...wrap....clean....repeat, repeat, repeat!!....that's how it always seems to be anyway. This year I tried and did manage to simplify everything and tried to remember the people in need more than those 'in want'....myself included. As part of our gift to each other Dennis and I did treat ourselves to dinner on Christmas night at the Old Hickory Restaurant in the Opryland Hotel and we both enjoyed it immensely....wonderful food, atmosphere and most of all, I got to get up and walk away without any cleanup needed!!! I do want to thank everyone for the gifts, cards and holiday letters...it is always nice to hear what others have been up to....and especially Ann Allen who does so much for me all year but is much too generous at Christmas...she does spoil me!! My thanks also to Ron Harman, without whom I would never have anything on my website!! He is always coming up with great promotional ideas too, not to mention that he is a most trusted chauffeur! So I must thank his parents, Bud and Nina Harman up in Pennsylvania, for allowing me to share part of their family.

Well even though it's now April, I guess it's never too late to wish everyone a Happy New Year.....we still have a lot of 2008 to go!! And so I hope your new year is going as you might have wished so far....I'm sure everyone is keeping their resolutions...you do remember them don't you?! My resolution was to not stress....so I threw out all the other ones! Seriously, I believe there are enough stressful things coming at us from the world that we can't do much about that I don't think we should add too much on ourselves. I believe in treating us gently!!!

It has been a hectic start for me this year, trying to figure out how to pack for two totally different trips. I worked the Grand Ole Opry Cruise from January 25th through February 2nd with Hal Ketchum, Craig Morgan, and Charley Pride'.but unfortunately I came home with what I call the 'cruise crud'. As soon as I could get me moving again, I put away all the Caribbean clothes and repacked warm clothes for a trip to Ireland. What a super time! We did a Queens Of Country two-week tour with Billie Jo Spears, Lynn Anderson and myself from here, Philomena Begley from Northern Ireland and Louise Morrisey from Southern Ireland. I saw some of the most beautiful countryside and ocean views I've ever seen, learned a lot (okay Ireland ladies..I won't tell it all!) and I hope made some new friends. James McGarrity promoted the tour and did a great job of scheduling some fun time for us as well....so thanks James! And thanks too to all the band and crew members for their kindness and laughter....some of it at my expense. A special thank you to Carrie Moore-Reid, my agent and friend who accompanied me on the trip....I don't think I could have made it without her....and if I did....it wouldn't have been nearly as enjoyable! She even sang harmony with me! So fun.....and I couldn't believe all the goodies she can pack in a bag!! Had a great time with Lynn too and I thank her for sharing her telephone, laptop and goody bag....except for the pizza and sweet roll that she carried for about a week! It was wonderful to be a part of dragging Billie Jo out of retirement!! She has always been so much fun and I was glad to see she hasn't changed.....nor has she lost her ability to hold the audience in her hand....she is amazing....it was obvious that Ireland was as glad to see her as I was! Thanks to my fans who traveled to Ireland including Sylvia from Italy and Drew from Scotland'.I deeply appreciate your support! I hope to go back overseas next year, and I've been asked to be a part of the 2009 Opry Cruise as well'.so start making plans to join us.

Before I forget, back on January 22nd and 23rd I was honored to get together with over 70 other artists to record another series of the Family Reunion tapings. I understand the nine-DVD set is to be released this spring so be sure to watch for that collection. This is the ninth in a series and I am so pleased that so many great stories and performances are being documented for future generations. There were definitely a lot of emotional moments'.in the news article that was released during the tapings, Shelly West was quoted as saying she was crying when I sang 'Don't Touch Me' because her mom Dottie and I were best friends and she'd heard me sing that song all her life.

And another special occasion'..along with Jan Howard, Jack Greene, Mel McDaniel, and Steve Buchanan from the Opry, I was delighted to attend the special tribute show that Dolly performed in honor of Porter Wagoner on April 12th at Dollywood. Dolly also honored her friend and manager Don Warden who played the steel guitar onstage with Dolly for the first time in 34 years. It was announced during the show that later this year Don will be formally inducted into the Steel Guitar Hall of Fame which thrilled me immensely. Dolly has dedicated wonderful new exhibits in her museum to honor both Porter and Don. Throughout the day I enjoyed visiting with Porter's son Richard and daughters Debra and Denise, and their families, as well as many other friends. Ron Harman was able to take some time off from the Hall of Fame and join me on the trip. I'm heading back up to Dollywood to perform there the last week of May so please come and see us if you can!

Well this month I attended my first Predators hockey game and had a really great time. I definitely want to go back!!! This month was also time for me to settle up with Uncle Sam! Actually I just got finished with that .....and as always I vow I will do better at keeping my records straight so it is easier next year....some things never seem to change. And speaking of that.....I hope none of you ever do! It means so much to me that all of you stay interested in me, my life and my career.....I appreciate you. Oh, and in answer to the most often asked question, Cheyenne is doing fine!!

Take care and until next time....much love!!
Jeannie
June 2007

Well I started this New Year like every New Year with new plans about all the new things I was going to do, but.....I ended up doing the same thing I have done for most of my life and that is 'pickin & singin'!! But that's' okay because I love what I do and I thank all of you for letting me still do it!!

A good place to start in January is West Palm Beach, Florida, where we did the South Florida Fair with Leroy and Gladys Van Dyke and their Country Gold Show. They always assemble a great talent lineup and we had a wonderful time. A special thanks goes to the folks who cooked us a 'home cooked meal' of fresh veggies picked that morning and everything imaginable to eat! Anyone who has ever traveled knows how welcome that was. Then the next week found me in Bismark, North Dakota (what? doesn't everyone plan a trip to Bismarck in January??) with my Opry brothers Jim Ed Brown and Jack Greene. Needless to say we had fun at the Prairie Knights Casino ....but what happened there stays there!! On the personal side, this is the time of year I reorganize my office files for the coming year and start coordinating tax info.....I do not wait until the last minute anymore.....the pain does not go away! And the sooner I start the sooner I can finish and get on to something fun.

In February I spent a lot of time at the Grand Ole Opry which was at the Ryman Auditorium. Even though it is harder to go downtown, especially in inclement weather and through traffic jams of the Predators fans, it is still exciting to be back down on Broadway. It is something to walk down the street and hear music coming from everywhere you pass....Nashville is so special. However, you usually find me heading for the ice cream shop instead of the bars now!! Hey...times change! Another plus for the Ryman is the girls have to share dressing rooms there so it gives us a good chance to spend time together, hearing about families, sharing tips on everything from cooking to the latest medical finds, with some good jokes interspersed throughout. I love the Opry family.

Helen Cornelius and I were both booked on the Florida State Fair in Tampa (once again with Leroy Van Dyke) so we planned our flights together....yeah, two blondes trying to find their way around!! We had such a great time and got to visit with so many friends we have made in that area through the years as well as old friend Lacy J. Dalton who looks fabulous and sounded even better. She of course will never give up on natural things to keep me healthy and loaded my pockets with all kinds of things....I took them....don't know what they were or what they were for but they must have worked since I'm still here!! Between her advice and Helen's, I should be around for a long time!

Yeah! Its March and we are back home at the Opry House! Just no place like it to me. On the personal side I have decided to redecorate some in my own home so I have been looking through magazines and noticing everything around me for ideas. Since I live on the bank of the Cumberland River I'm thinking of going to a more relaxed 'river look'.....we'll see. Spent some time with retired Opry sister Jeanne Pruett and her wonderful husband Eddie during our trip to Pigeon Forge for the NATMA awards and show and of course had some good laughs with them. Jeanne has been working so hard (did I say 'retired'?) putting this show and the museum displays together but her work definitely paid off....they look terrific....Eddie was so impressed, he bought us breakfast after the show!!! The next morning she had us scheduled to speak at a seminar for upcoming artists and writers and that was very enlightening for me as well. Others speaking were John Conlee, Helen Cornelius, Jim Ed Brown and of course Jeanne. After seeing all of these upcoming young ladies, Helen and I hurried home to get a facial!! During these past two weeks I had been trying to rescue a little Pug that someone dropped off in our neighborhood and I finally lured her into my driveway with food and treats, then put Shadpoke's old bed in the carport....that did the trick! My friend Donna Rae was visiting Nashville and was looking to adopt another dog as a companion to hers....the match was perfect and though I cried when I had to give her up, I knew it was best and that she would have a wonderful home and life. Cheyenne was not as fond of her as I was, so she was happy to see her go....she likes being the only child!
I also bought tickets to see a concert! I wanted to sit in the audience and enjoy the 'Last of the Breed' show with Ray Price, Merle Haggard, Willie Nelson, and Asleep at the Wheel and enjoy it I did.....they are true masters of their craft. Then back to work for me.....I went up to Branson for a show at the new RFD TV Theatre, again with Leroy Van Dyke and entourage. My friend Amber Hayes, who is a new young artist traveled with me and we got to spend some quality 'girlfriend' time. She appears this fall again in 'Could It Be Love', the musical comedy with Helen Cornelius and me, and is working several casinos and also on a recording project....remember her name and watch for her!! The theatre is very nice by the way and I look forward to going back again next month.

Spring finally arrived in Tennessee! So it was time to check out my lawn and gardens to see what we needed to do.....too much.....I'll think about that later!! The Opry and the Nashville Nightlife kept me busy the first of April, then on the 14th I rode up to Leitchfield, Kentucky, with Jack Greene and LeeAnn Lallone for a show at Calvin Ray's Theatre...what a nice family they are! Calvin has a great voice and personality and you can tell he is loved by everyone in that area. I wish him continued success with his theatre.....oh yes....and the food was excellent!! Thank you! I got home with just time to repack and head back to Branson, this time traveling with my good friend and neighbor, Carolyn McClain who is the crazy redheaded hostess at the Nashville Nightlife....I'm serious, check her out the next time you are in Nashville! We were accompanied by her friend from high school days Linda Gupton. Oh the stories I heard....I'm sure I didn't act that way in high school....did I??!! The shows went well again at the RFD Theatre, then it was back home to repack and fly to Monroe, Louisiana for a show in Bastrop.....what a wonderful group of people I met there! I worked with Wilfred Ray and his group from Memphis ....good fun and good food'.too much good food!! Also got to see Mike Manning's folks there.....oh where did they go wrong as parents?!! Just kidding...Mike is one of my heroes...he does so much for all of us at the Country Music Hall of Fame where he is the Communications Coordinator.

A few days off, and then off to The Little Nashville Opry, Nashville, Indiana, with T. G. Shepard and Johnny Rodriquez....two handsome guys and two great singers...how did I get so lucky! The show went well and as always the folks at the theatre went out of their way to make us comfortable and again, well-fed! My traveling companion this trip was my 'adopted little brother' Ron Harman, who has a 'real' job during the week in computer software and a part-time job as a weekend supervisor at the Hall of Fame, and still finds time to keep this website updated and looking so good...I don't know how he does it....and keeps me on my toes even though I drag my feet so much of the time!! While driving up to the show, I discovered half-way there that I'd read the wrong contract (either a blonde or senior moment, or maybe both) and that the show started an hour earlier than what we had anticipated. That wasn't a big deal, but shortly after we realized we would be changing over to Eastern Standard Time which meant we'd lose another hour. And then within just a few miles of the theater we encountered a traffic backup and sat for almost an hour there. So for awhile Ron and I were a little concerned about making the show in time, but we did make it....and the wonderful fans and friends we saw there sure made us glad we had. I had been telling Ron what fun the little town of Nashville was with all the shops, crafts, history and of course food! We had a great time and even hit a flea market on the way home.

Whew! Time for a little break to stay in town....my little dog barely knows me anymore.....just a short break....then flew to Baltimore, Maryland, for a show in Hanover, Pennsylvania, traveling with my all-time hero, Jimmy Dickens and his Road Manager, Robbie Wykowski.....thank you Robbie for all your help to me as well. We were joined by Jack Greene for the show and it is always great to share a stage with those two. Jack just keeps singing better all the time and I think Dickens just keeps getting quicker with his humor! Back home I have started making some moves on the redecorating...ordered new hardwood floors for my office... and new office furniture...pretty exciting! I finished up the month with a trip to Durant, Oklahoma, for the Magnolia Festival....my thanks to Jim Dunegan and all his fine staff there. Then I headed to the Main Street Theatre in Denison, Texas, with Shawnda Rains and her fine group....they did a wonderful job backing me up on both shows...good musicians, but a little crazy! Well of course they are...why else would anyone be a musician??!! Thanks to Ron Mason for sending us some photos and thanks to Charlie for singing a duet with me, then getting up at 4:00 a.m. to drive me to the airport...now that's a true new friend!! Shawnda, Charlie, Angie and group have a great show'if you are ever down that way, don't miss it. Of course the highlight of that trip was getting to see my 'god dog'....remember me telling you about the Pug that I rescued? Well Donna, her new Mom brought her and her sister, Merrilee to see me! We stayed at the Comfort Inn (thank you folks for allowing pets!) and we got to play, go for a walk and cuddle a little bit. By the way, her name is officially River Seely Martin....oh and yeah, it was good to see Donna too!! Got back home to CMA Music Fest, (kinda a letdown after seeing River!) and performed for the R.O.P.E. Show, The Opry Trust Fund Show, did autographs and Q&A for the Opry fan club, worked the Opry then collapsed!! It is always wonderful to see so many loyal fans year after year....we never get tired of seeing you, I hope you don't us! I will close with that and I'll try not to be so long in writing again.

A couple more dates this month and then I'm taking July off to finish up my redecorating project and to celebrate my birthday.....yeah!! Take care of yourselves'.and you can celebrate my birthday too if you want to!!

Love, Jeannie
January 2007
Well Happy New Year everybody! I hope the Christmas season was a wonderful time for you and your families. We had a quiet but very nice one and as always I enjoyed the holiday time with my Opry family as well. BUT'..now is the time to make those New Year's Resolutions'..and try to figure out a way to keep them!! We have a fun thing we've done for several years you might want to try (I don't think it's too late!). You make a list of your resolutions, then take them outside, read them again, then burn the paper and send them drifting to the heavens. I believe that is to confirm your commitment and maybe request a little divine assistance?? It can be a fun thing to do with friends if you have some as crazy as mine!!
Since I haven't written a message for the website for some time, I better go back and pick up where I left off last July. It seems as though summers come and go a little quicker than they used to! But what a great summer it was for me. Truly one of the highlights was my trip in August to Carthage, Texas, to host the Texas Country Music Hall of Fame Awards Show. My friend and 'adopted little brother' Ron Harman accompanied me and I think it was a toss up of who had the best time! Since he also works at the Country Music Hall Of Fame in Nashville, it was particularly interesting to him to tour the facility in Carthage and we were both so impressed with the displays and the wonderful folks who sponsor the booths and the ones who keep it operating so smoothly. We all owe a lot to Tommie Ritter Smith for her dedication to this foundation. Ron and I arrived on Friday and served as judges for the Talent Showcase that evening. There was an amazing array of talent onstage and a very enthusiastic crowd in attendance'.Carissa Amberly was named the winner and received some great prizes. The next day was pretty exciting as well, with all the booths set up on the lawn, folks performing, Maxine Brown was autographing her book "Looking Back To See" and all of us doing interviews with Tom Perryman....it reminded me so much of the old disc jockey conventions! Then later I was honored not only to share the stage once again with Jack Greene, but we performed our #1 hit "Wish I Didn't Have To Miss You" for the first time in 25 years!! Then we were joined by Candi Carpenter for a trio version of "Waltz Across Texas" in tribute to Ernest Tubb and the state of Texas. It was my privilege to host this year's event and to assist in the induction of Billy Joe Shaver and The Gatlin Brothers into the Texas Country Music Hall of Fame. Both acts gave incredible performances showing exactly why this honor had been bestowed upon them. New artist and Texas native Casey Rivers also performed on the show. The entire experience was bittersweet in that Bettie and Billy Walker had been scheduled to be there along with band members Charlie Lilly and Danny Patton, and the tragedy of their loss was weighing heavy on everyone's heart.
In September I flew to Bismark, North Dakota, to work the Prairie Knights Casino with Mel McDaniel and Jimmy Fortune. However, during the rehearsal I started feeling bad and a virus hit me so fast, by show time I couldn't even get up. They later called the medics and I spent the rest of the night in the hospital as I was dehydrated. Needless to say it was a pretty miserable trip for me, but I want to thank everyone at the Casino for their assistance and a special thanks to Mel and Jimmy for 'picking up my slack' by extending their portions to give the audience a great Grand Ole Opry style show. I have been rescheduled to return Jan 20th with Jim Ed Brown and Jack Greene so I'm looking forward to that.
I was honored to co-host the Source Foundation Awards with Charlie Monk. This foundation honors women behind the scenes in the music industry for the incredible work they do in the offices of recording companies, studios, publishing and publicity companies etc. Brenda Lee usually holds this position but this year she was being honored with the Jo Walker-Meador Award. It was a lot of fun sparring back and forth with Charlie'we got some good laughs and we are all invited back next year!! Also in September, the Humane Society of the United States asked me to do a public service video reminding people to remember their pets in case they should become incapacitated or worse. Often our most trusted little companions get overlooked at such times so I urge you to consider that too. Cheyenne did an outstanding job of looking cute and I'm sure they only asked me to be there so they could have her!!! We closed out the month with a fun trip to Taylorsville, Illinois, for a show with David Frizzell and his fine group. We surprised the audience when I came back onstage and did Shelly West's part on 'You're The Reason God Made Oklahoma''.we had never done it before and it was really amazing to me after having the privilege of knowing Shelly since she was a little girl to be singing her hit song!!
October found Cheyenne and me going to Dollywood! We always have a good time there. We've made so many friends there through the years and as always Cheyenne provides the entertainment for the entertainers between shows! She comes home with a carload of stuffed animals bigger than her every year! The weather was great most of the time we were there and of course the mountains were alive with color. Our Circle of Friends President Ann Allen was a wonderful host while we were there providing any kind of assistance I might need and Cheyenne and her Brittany have decided they should be playmates''Princeton sort of watches from the sidelines since he's a little too big for the girls'.but oh what great hugs he gives!!! Later in the fall, Ann too suffered a virus of some sort that put her totally out of commission for quite awhile. And of course as some of you know I had to have some surgery on November 6th which definitely changed my traditional Thanksgiving so we both apologize to our fan club members for missing the last newsletter'.and we will both understand if you want to vote in a new Star and President!!!! One thing the change did for me was make me even more thankful for good health and I don't intend to ever take it for granted again!! I am also thankful for the wonderful friends, family and fans I have'.I don't take you for granted either.
My appreciation goes out to the R.O.P.E. organization (Reunion Of Professional Entertainers). Although I was not able to attend their annual dinner and awards show on November 7th due to my surgery the day before, I felt extremely honored to receive their award for 'Songwriter of the Year'. My congratulations go out to Jean Shepard whom they named their 'Entertainer of the Year'. Jean is certainly very deserving'.even if she does tell blonde stories about me on the Opry. That's okay because of course I enjoy telling blonde jokes too'
On December 16th I hosted the Midnite Jamboree and as always I thank David McCormick and his staff for their hospitality at the Ernest Tubb Record Shop. My girlfriends Terri Williams, Helen Cornelius, and Carol Lee Cooper joined me onstage for a holiday song. In December I also rode in the Donelson Christmas parade with the kids from our neighborhood and we honored the brave men and women who serve in our military and to whom we all owe a great deal of gratitude. Throughout the year, I have been working some dinner shows at the Nashville Nightlife Dinner Theatre here on Music Valley Drive. Diana Murrell is doing a great job there and we hope you will add it to your list of places to visit the next time you are in Nashville'.and of course we always look for you at the Grand Ole Opry!
Love,
Jeannie
July 2006

Happy summer everyone!

Well I've often heard folks say that when they tried to retire, it seemed as though they were busier than ever!! I believe that is definitely the case with me! I had a wonderful spring....I've been making some alterations in my yard....changing some of my flower gardens to 'bush gardens' for easier management....what does that tell you??!! In general I've just been enjoying playing with my house. I added some chair rail in my dining room that I've wanted for a long time...and of course that led to painting again....and now that leads to a new kitchen sink and counters....it's hard to find a stopping place once you get started. But my house is my hobby'so that's my story!!

Since Helen Cornelius has moved to my part of town, we've been spending a lot of time together. I told someone the other day'"No, Helen and I aren't friends, but our dogs are"!! We schedule playtime for them because they have such fun. Helen's dog is a Maltese name "Livvie", short for Olivia, and she's discovered that she has an "Aunt Lou" (my sister) who lives close enough for her to run over there every time she sees her door open to make sure she gets puppy kisses for the day. I'm not sure who enjoys that more....Livvie or Mary Lou!! As for Helen, she could have a second career as an interior decorator because she is so good at it. It's actually dangerous for me going with her to pick out paint and paper samples!!

Speaking of Helen'.one Monday night in May she and I, along with friends Carolyn McClain and Ron Harman, headed down to the Station Inn to hear The Time Jumpers play. Members of this group, which include my fiddle player Kenny Sears and his wife Dawn, are all stellar musicians and vocalists'.and I am always blown away by the degree of talent represented by every single member of that band. That particular night their performance was being documented for a DVD, and I was asked to participate in an interview portion. Dawn sang a spectacular version of my "Leavin' And Sayin' Goodbye" for the DVD, and really wowed the crowd for sure. My friends Jan Howard and Linda Davis were also in the audience'so we got to catch up on some 'girl talk' during the intermission break. The Time Jumpers play classic country and western swing at the Station Inn every Monday night, so make that a stop when you visit Nashville'.you might just see me there in the audience too!!

I had a wonderful trip up to Kelly Crossroads, Pennsylvania, recently....I worked with the great Steve Lake and the Swingmasters Band. They picked me up at the bus and carried me to the stage on a buckboard pulled by a beautiful team of horses. The next day we traveled to the Hickory Grove Opry in Califon, New Jersey, where I followed Steve Hall and Shotgun Red onstage. Of course I had to joke then that I had followed two 'horses' butts' onstage two days in a row!! It is always fun to work with Steve.

I'm heading up to Renfro Valley tonight (July 1st) to work the Barn Dance with T.G. Sheppard and Jimmy Fortune....that should be a fun show. My friends Steve and Donna Hale, and my friend/neighbor Carolyn are driving up with me and we plan to spend the night and do a little shopping around in all the fun little places that area has to offer....I'll probably come home with more ideas!!

I'm looking forward to heading down to Texas next month when I host the Texas Country Music Hall of Fame 2006 Annual Awards Ceremony in Cartage. Several of you have already sent me notes saying you plan to attend, so it'll be good to see some familiar faces'.as well as meet some new friends as well. The Gatlin Brothers and Billy Joe Shaver will be inducted into the Texas Country Music Hall of Fame this year, and there will be a special tribute to Miss Cindy Walker and Billy Walker, two Texas Hall of Fame members whom we lost this year. Billy and Bettie Walker were very dear friends and they are sadly missed by our entire Opry family'.I hope you will continue to keep their families in your prayers'.and continue to keep their memories alive as well.

Please don't forget that it's not too early to start planning a trip for this fall'.and what better place to head during the autumn season than to Dollywood?? I'd love to see you there during my stay which will be from October 6th to the 21st'.but if you can't make it then, remember that Jan Howard will be warming up for me in the month of September.

I'm continuing to do some lunch shows at the new Nashville Palace and also share the stage with Diana Murrell at the Nashville Nightlife Dinner Theatre whenever our schedules permit. They are both wonderful places to visit when you come to Nashville for some good food, good fun and 'up-close personal' visits with some of the legends in country music. Another good place to eat is the Santa Fe restaurant on Music Valley Drive. A group of us artists have decorated the walls of one of their dining rooms with photos and memorabilia'.so be sure to check it out if you're dining there.

Thanks to everyone for the messages you post to my Guestbook, as well as the notes you send to me via e-mail through the website. I read them all and appreciate you taking the time to correspond. I just received an e-mail from Peter Harrison, a country music radio announcer on OAK 101.3 FM and he tells me that he's been playing my music on his station down in Australia. That's great!!

My home continues to be the Grand Ole Opry and that's where my heart is, so you will find me there just as often as possible. I find it hard to believe that it was 40 years ago this June that I made my very first appearance on the Opry'.please do keep in mind that I started in this business at a VERY young age!!!

Have a wonderful time the remainder of the summer....whatever you chose to do for fun and relaxation....and hopefully we'll see each other soon!

Love you much,
Jeannie

P.S. Cheyenne says "Happy Dog Days"!! I checked with the resident cat, Sweet Pea, and in typical cat-fashion she fattened her ears and said she didn't care how you spent your summer!
March 2006

Well hello everyone out there.....I guess it's time I got caught up here on the website. I survived the holidays once again, and actually they were very enjoyable....just busy enough to be exciting but not enough to get stressed out over. Once again I want to thank my friend Ann Allen and all of you in the Circle of Friends Club for my Christmas gifts...the necklace especially is a nice conversation piece and provides me an opportunity to brag about our little "Circle". Hopefully all of you had a good holiday season and are doing soooooo good on your New Year's Resolutions! My main resolution this year was to take time to enjoy every day, every thing, everybody and of course every pet...and I have been doing just that! (You may notice I only make resolutions that are easy to keep.)

The beginning of every year finds me reorganizing my office, setting up my files for the new year and getting started on the dreaded income taxes. I also take this opportunity to clear out stuff that I have been hanging on to for whatever reason and LET IT GO! My friend Ann Warden says she has never regretted throwing anything away....if you miss it that much you can probably get another one!

Unfortunately I have had to deal with some health issues this year but thankfully nothing that can't be 'fixed' with meds and a good healthy diet. I was on the uphill swing after several tests and different doctor visits, and then the old fashioned intestinal flu hit and that knocked me down big time for about a week. I know many of you are familiar with that feeling! But I am back and enjoying the first buds of spring here in Tennessee.

Cheyenne got her yearly checkup and shots so she is set for some fun too. Also, I inherited a young cat that adopted our neighborhood....somehow she knew which window to look into when it was cold!! The little girl across the street named her Sweet Pea'.so that's what we call her and she seems to be okay with it. She and Cheyenne have lots of fun running and playing hide and seek.

I'm delighted to be doing some "Legend Lunch Shows" at the new Nashville Palace. I've been laughing with the audience, reminding them I used to do Breakfast shows at the Palace, but now that I'm a Senior I've changed it to lunch! If any of you are coming to Nashville, be sure to check out the Palace because I know you'll like the new 'look' there. I've even joined in their line dance lessons there on Thursday nights taught by Barry and Dari Anne Amato'the dancing is not only good exercise, but a good time as well. Hopefully I'll also still be doing some dinner shows at the Nashville Nightlife as I enjoy working there with Dianna Murrell and all of her group.

Of course we are back at the Grand Ole Opry House until next fall for the Opry and I'm pretty happy about that. I love working the Ryman once I get in the building and onstage but it's not as easy to get in and out of there as the Opry House'.but all of the folks down on Broadway and at Tootsie's, Jack's, and Legend's Corner make us feel so welcome.....and there is still something exciting about being Downtown!!

I'm looking forward to a good year.....you know I'm a Senior now so I don't have to work quite so hard.....but I do enjoy doing what I do. I'm always open for fun projects to be involved with. On February 25th I had the pleasure of once again performing in "The Vagina Monologues" here in Nashville at the Belcourt Theatre. And plans are for us to perform the musical "Could It Be Love" again in November.

Thanks to all of you for staying interested in me and my career. I appreciate the cards and letters that you send to me in care of the Opry. And thanks to all of you who have written me a note and sent it via e-mail from here on my website. Please know that I read each and every one of those e-mails (even though I'll be the first to admit I don't know much about computers)'.and I appreciate you taking the time to keep in touch. A few of you have told me that you remember going out to your parents' car on Saturday nights and listening to the Grand Ole Opry there'.just like I used to do! Others have reminded me of places they've seen me perform over the years'.or even meeting me when I was out walking my puppy dogs. One woman told me about her father playing country music on the radio in the barn, and she remembers listening to my music while milking and doing chores'and now after many years she is reconnecting to those same songs. And a gentleman wrote to me, remembering me from the late '60's when he served in Vietnam and listened to my music back then. And another Veteran wrote and told me he was actually at one of the shows I performed at on a Far East tour during Vietnam. Those are all touching stories which I appreciate you sharing.

Hopefully our paths will cross somewhere along the way in 2006. Take care as you continue down your path.....and don't miss a thing!!!

Love always,
Jeannie
September 2005

Hi again....do any of you remember me??!!! It has been a very busy spring and summer....but a very good one....and I hope it was for you as well. Okay, I'll try to pick up where my last message to you on this website page left off'

The end of April I did a show with John Conlee and Jimmy Dickens that was booked by our "old boss" Bob Whittaker, former Manager of The Grand Ole Opry in Jim Thorpe, PA, a very historic town from the early mining days. We had such a wonderful time, flew up a day early and got to see some of the area, stayed at an old hotel downtown and ate wonderful food....I've got a rough job don't I??!! (Unfortunately not all of my jobs are that enjoyable.) It was really great to work with Bob again.

I attended the Medallion Ceremony at the CMA Hall of Fame the 1st of May and I thoroughly enjoyed it. I felt like it was one of the best organized events ever held there. Of course anytime I get invited to the Hall I am thrilled...sometimes it is still amazing to me that I know these people. I am certainly still a fan and have so much pride in our industry...and of course I enjoyed seeing Kris Kristofferson. I never got to work with Jim Fogelsong but have the utmost respect for him and know he is very deserving of this honor.

Once again we flew to Billings, MT, for the annual Mother's Day Fundraiser for the DARE Organization and got to express again to the young people that the greatest gift to their Mothers and Grandmothers is to be clean and sober!! As always it was good to see Bill Raines and all of his family and friends who do so much to make sure we enjoy our trip to their community. My sister Mary Lou was able to go again this year and visit her son Keith and his family...of course "Aunt Jeannie" enjoyed that part too!!

I got to do a benefit show that Leona Williams was helping to organize for Lymphedema research held at the Wildhorse Saloon. They auctioned my earrings and raised $1,000...I was proud of that! Of course Lorrie Morgan had to top me by auctioning off her blouse...which brought $1,100! All in all we had such fun. Fan Fair (now called the CMA Music Festival) brought the usual hectic times, including the SuperStar Spectacular which was held at the Ryman again this year....I finally got on about 1:00 a.m.!!!!! But that was good! Other years it's been even later. That event is always special also and the money goes to the Opry Trust Fund which is able to assist so many industry people. I'd like to personally thank the staff who takes care of that fund along with the artists who so generously give their time and talent every year.

And back by popular demand!!!! The Grand Ladies did an autograph and photo session at the Hall of Fame again this year. Jan Howard, Jean Shepard, and I laughed and joked our way through another one! Thanks to Shannon also for allowing us to interrupt her XM radio show for a little bit!! Then for me it was 'pack up and head out' to Dollywood for a two week run in the production show there called "Back Where I Come From". It is always fun for me to work with this cast of talented young singers and dancers. Sharing a dressing room with these girls brings me up to date on all the latest everything! I come home at least feeling like I'm "hip and cool"!! It is always good to see folks who have been fans for many years come to see us, and I always feel like I have made some new fans and friends as well. My thanks to all the staff at Dollywood Park for making me feel welcome there and helping me find my way around again!

Of course nothing that happens in July is as important as my birthday'.well mine and the United States of America! A group of my wonderful friends took me to lunch for my birthday and surprised me with a lunch party at the Senior Center! My sister baked a special cake for me and brought that'it was delicious. There is a wonderful Palm Tree Cafe in the Senior Center and I love their food so that was also a nice treat.

Another surprise was being invited to New York City to audition for a Broadway show! Since I hadn't been to New York in a long time, I asked my friend Kaine Riggan to fly up there with me. He knows all the ropes and made the trip considerably easier for me, plus we had a great time. We got to go to the hit show Hairspray, had lots of good food, a little shopping, lots of walking and gawking, and some famous New York Cheesecake!! I didn't get the part, but it was a wonderful experience and....there's always next time! When I walked back in my door, looked first at the sweet face of my Cheyenne and then at this wonderful Cumberland River view.....well I think I would have to think long and hard about leaving for New York anyway!

Speaking of Kaine Riggan, most of you know he is the writer and director of "Could It Be Love" the play we did here in Donelson last fall. As I write, we are rehearsing for a special show of this production at the Ryman Auditorium on September 15th to benefit Hospital Hospitality House and the area Senior Centers. Go to www.CouldItBeLove.com for more details or call 615-883-8375. My co-stars are Helen Cornelius, Gordon Dillingham, and Dennis Nelson along with an incredible cast including Amber Hayes who will be joining us. Hope to see you there!!

Speaking of Helen, she booked a show in Salem, IN, and included Jan Howard and myself. Not only did we have a great time on the show.....the trip up and back provided some great laughs! And we made some "time out" plans for ourselves...we will talk about that next time!

A few of the other things that happened this summer were that I had the pleasure of hosting the Ernest Tubb Midnite Jamboree on July 30th'it is always a pleasure to be part of that tradition. I also worked a show in early August up in Middletown, OH, and on August 18th my band and I played in downtown Nashville at Tootsie's Orchid Lounge. I also performed a fun show hosted by my friend Melvin Sloan at the Wilson County Fair near Lebanon, TN, just outside of Nashville'and I enjoyed some of their good fair food...corn on the cob and ice cream!

I've got to run to a rehearsal so I have to cut this off now...please know that I appreciate every one of you more than I can ever say. Take care and make some "time out" plans for yourself!!!!

Love and hugs,

Jeannie
April 2005

Happy Spring Everyone!

I guess I need to go back and pick up where the last message on this page left off. That means I first need to wish a Happy New Year to all of you! I hope your holiday season was as enjoyable as mine. Thank you to the Circle of Friends for the wonderful gift of therapeutic massages that do so much for me'..that is truly a gift that keeps on giving! I highly recommend it to anyone who has pain. My family got together Christmas Eve and went to the candlelight service at church, then came to my house to eat, and then on to the Grand Ole Opry. Christmas day we all just kicked back and enjoyed a day of rest and remembering fondly all the hectic Christmas days of the past'.happy that we had them'and happy we don't have to do it now! Of course I was back at the Opry Christmas night which I am always glad to share with my "Opry Family" as they are so special to me. I did do something new and fun this year for gifts. I bought the tollhouse cookie dough packets, put them in a cylinder gift box and gave them to everyone with the message that realizing I have to pump my own gas, swipe my own credit card, scan my own groceries'.I decided that for Christmas 2004 everyone could bake their own Christmas cookies! It was probably the best gift I have ever given'..everyone had a great laugh and most everyone said they were going to steal the idea! I told them they couldn't steal it'..that was part of their gift!

In January I worked a show with Diana Murrell and her band, along with Steve Hall and Shotgun Red up in Champagne, Illinois. We had a great time and got to visit with a lot of fans in that part of the country. Diana is the proprietor, along with her husband Kenny, of the Nashville Nightlife Theatre where Steve and I perform here in Nashville quite often. She is a great entertainer and singer and makes sure everyone has a good time there. Be sure to add this wonderful dinner show to your next trip to Nashville. By the way, my friend and neighbor Carolyn McClain is the hostess who will greet you and show you to your seat'be sure and ask her "how old Jeannie really is"'.she loves to answer that'but not always honestly!

I know many of you are aware of my many losses so far this year. All I could think of the other day were the lines from Skeeter's song "The End of the World"'.it doesn't seem like the world should go on as though nothing has happened. I am truly treasuring all the wonderful memories I have of my brother Don, my friend and neighbor Bob McClain, and of course my beloved companion Shadpoke who was always at my side for almost 16 years. Thank you to all of you for your condolences, prayers and for understanding.

In February I had a wonderful, learning time performing a role in The Vagina Monologues, which if you are familiar with the show sounds a bit scary!! The show is a collection of monologues written from actual interviews with women all over the world about some very personal experiences'some tragic, some funny that shaped their lives. I was privileged to meet and work with some of the most intelligent, talented and vibrant women that I have ever met during the way too short run of this show. Hopefully they will ask me to participate again next year. Pam Tillis, Kathy Mattea and Mandy Barnett were also members of the cast.

March found me back on the road again with fellow Grand Ole Opry Star, Hall of Fame Member Jimmy Dickens working a show at the Avi Casino in Laughlin, Nevada, with Tommy Overstreet and his fine band. Tommy makes his home in Oregon now so we don't see each other that often and we all had a good time 'swapping stories of course! My nephew Bernie Seely and his wife Penni also came over from California so we had a good visit with them too.

Later in the month my adopted brother Ron Harman's 'real family' came down from Pennsylvania for Easter weekend. Ron took us all on the Nash Trash Tour, which was so much fun. Two sisters Brenda Kay and Sheri Lynn take you on a tour of downtown Nashville in a pink bus'singing songs and telling stories and spotting 'pretend celebrities' along the way. It is something you definitely want to add to your itinerary the next time you visit Nashville! Tell them I sent you and you will get a seat just like everybody else!!! We all went to church with my sister Mary Lou on Easter and then went to brunch. This extended family means a lot to Mary Lou and me both'.don't know what we would do without Ronnie!!

Then my brother Bernie and his wife Barb came motor-homing into Nashville. They have a rough life following all the bluegrass festivals around the country! Their son, Bernie and his wife Penni, a granddaughter Brittany flew in from California and we played tourist some more! Besides the Grand Ole Opry with me when I was working, we had a cookout at my house (my sister-in-law did the cooking!) and went on the Sunday cruise on the General Jackson. It was a perfect day to sail the beautiful Cumberland River and as always I enjoyed my visit with the Showboat belle Miss Sarah.

What can I say about April? The taxes are paid'forget about it and go on'.get over it'.its done until next year! Hurrah!! Have a great spring and enjoy each day, each sunset and smell every flower you see! And don't forget to hug and pet every 'littlebody' you can!!

Until next time'.Love, Jeannie
December 2004
Hello Everyone,
I can't believe it's been so long since I've written you a message on my website but here it is finally!
I guess the last message was posted back in June. Besides celebrating my birthday during July I was able to be at home and at the Opry most of the time'.two of my favorite places to be. I also began doing some dinner shows at the Nightlife Theater again. My friends, Diana Murrell and her husband are managing it now and doing an excellent job. It is so close to home....I don't have to cook....and I have a good time there as well as keeping my "chops" up and trying out new jokes. It's a great place for the fans to see some of us "up close" as they say. Mel McDaniel, Steve Hall and Tommy Cash also play the theater quite often. Hopefully you'll check us out there when you come to Nashville.
I made a trip to Hiawassee, Georgia to work the Georgia Mountain Fair, and it was wonderful! I worked with the staff band and ran into Jerry Braswell, who used to play bass with Jim Ed Brown and Del Reeves several years ago'.we had some good laughs recalling old times. It is a beautiful drive down there and it was even more beautiful driving my new vehicle! I purchased an Infiniti FX, which is a luxury SUV, but not as big as most. It has 20' wheels and looks very European. I'm liking it more all the time. Cheyenne can see better and Shadpoke thinks it sleeps just as well as the Riviera did!!!
August started out pretty exciting for me....I got to see my godchild Mackenzie in the production of "Annie". She told me she didn't get the part she wanted, but she was an orphan and she was all right with that. Of course, to me, she was the very BEST orphan!!!
In August I flew up to Providence, RI and worked the fair at Wyoming, RI with Bill Anderson and his group. We had really good time and of course some pretty good fair food....yes, including those yummy french fries! Several folks requested that Bill and I perform a duet, so on the night show we sang "When Two Worlds Collide" which Bill and Roger Miller wrote. I was thrilled....I thought it came off very well on our first try, but I also teased Bill and told him it was hard to harmonize with a whisper!
Later in the month, I flew to Minneapolis, MN, and met my friends Steve and Coleen and they took me to see Faith who is my new 'dog girlfriend'. She is a rescued greyhound and absolutely delightful. These dogs never see so many things our dogs take for granted....like stairs, hardwood floors, etc. not to mention any other dogs other than the greyhounds she raced with. She is learning very quickly and knows who is a pushover for a treat in the neighborhood.
They drove me up to Sandstone for the Midwestern Country Jubilee the following day. This year we tried something different....they booked some area acts and had me host a "Grand Ole Opry" type show. I really enjoyed meeting all the artists and was impressed with the talent.
September was an exciting, fun, and very busy month. I started off flying to Detroit and then being driven to Harrow, Ontario, Canada, to work their fair with Bill Anderson and his group again. It was an outside arena and the area was just packed with enthusiastic country fans'of course that just makes us work harder'.we both got standing ovations which we of course appreciated! It has nothing to do with ego, it just lets you know that you did your job well. I didn't sleep very well that night, however, as I spent most of the night worrying about whether I would be able to get back into the United States'.you see this blonde forgot she was actually leaving the country and didn't take her passport. It wasn't until we were driving through the Canadian border that I realized that the short drive from the airport was actually taking us into another country. Thank goodness they accepted my identification and permitted me to return home. It was a frightening feeling though. All of the folks in Canada treated me so great'.the volunteers that picked me up, the people that run the fair, and all the wonderful fans.
The next weekend I flew to Dayton, OH, and worked with my friends, Steve Lake and the Swingmasters on a Saturday night in Franklin, Ohio, for the Ben Franklin Festival. Then we left bright and (way too) early Sunday morning on their bus for Salem, Ohio, to perform at Ponderosa Park for a show with Mel McDaniel and his band along with Billy "Crash" Craddock and his group. It was a beautiful day and I was very happy that some of the "kids" I graduated from school with drove over from PA. My friends, the Harman family from Tionesta, were there as well as my 7th grade teacher, Mr. Harold Sargent and his beautiful wife.
Mr. Sargent always believed in me, as he did all his students. When I told him I was going to Nashville one day and sing on the Grand Ole Opry, he didn't laugh. He said I could do anything I wanted to as long as I worked hard and had a plan. He also gave me my first acting experience that year when we did a production of "The Camel and the Vampire"'.of course I was the vampire!
Speaking of acting, I performed in a new musical comedy the last two weekends of October here in Donelson, TN. It's a totally new show written and directed by Kaine Riggin, a very talented young man. The show is called "Could It Be Love?" and premiered at the Donelson Senior Center for the Arts. It's a win-win situation for all of us because we could rehearse a new show and the Center received much needed funding. Helen Cornelius also played a role as well as my friends, Dennis Nelson and Gordon Dillingham. We had an absolute ball and possibly we'll be performing it at other venues.
September was a sad month in having to say goodbye to Grand Lady Skeeter Davis and fellow Grand Ole Opry star Roy Drusky'.I was a huge fan of both and personally consider it a privilege to have known them as friends. I know a lot of you were their fans as well'.and I can tell you they appreciated you so much'.please cherish your memories of them as I will. The Whites and I, along with backup from the Carol Lee Singers, honored Skeeter by performing "The End of the World" on the stage of the Opry that she loved so much.
I drove to West Plains, MO, for "Jan Howard Homecoming Day" in late September. I was pleased to be asked to do a short performance and to host the rest of the show, introducing many dignitaries and reading messages from many of Jan's friends. Bill Anderson and his group were also there with his great show. As most of you remember, Jan starred on Bill's TV show, recorded many hits with him, and toured extensively during those years. Bill and I had some little jabs and stories to kind of 'roast' Jan a bit!
I hosted the Midnight Jamboree on November 20th, have been performing on the Opry quite a bit'and of course am trying to prepare for Christmas. Please have a safe and happy holiday season and as always, thanks for being my friends.
Much love, Jeannie
June 2004
I guess I have quite a bit to catch you up on since the last time I wrote a message in early February. I went down to Tampa for the Florida State Fair that month and it was fun to see and work with some artists we don't see all the time at the Opry. Obviously the fans love that type of show too. Later in February I went to Laughlin, Nevada, for a show with Billy Walker, Jim Ed Brown and his band. In addition to the fans, my family had a bit of a 'family reunion' there. My brother Bernie and his wife Barbara were motor-homing around the country enjoying their retirement so they came out. Their son Bernie and wife Penni came from California, as well as their other son Jeff's wife Caryn and her mom. Jeff and Caryn have a son who races motorcycles in the Motorcross....his name is Cole Seely, he's 13 and he's been racing since he was three! I got to see him in Hurricane Mills at Loretta's track a couple years ago and a while back he had a feature story in a magazine called Final Lap. A lot of Bernie's friends from the Bluegrass circuit came out to the show in Laughlin too and we always appreciate their support.
I had the pleasure of introducing Kenny Chesney on the Opry as a surprise guest on March 6th. Back in January while I was on the Grand Ole Opry Cruise, Kenny called my house late one night after a show just to say he loved me....so I called him back, thanked him, and suggested he come out to the Opry and tell me that in person. He was taping an A&E television special across the hall in Studio A that night so he came over and asked for me to introduce him. Needless to say...we were all thrilled! He also brought along friend Uncle Kracker, who joined him for a song. Those unexpected things are always special on the Opry.
Recently I found myself looking back thru my calendar trying to figure out exactly what I've accomplished this spring. Did you ever have days where you were busy all day but when you try to tell someone what you did.....well that's the way I feel right now! I know a lot of time was spent in my office trying to get last year's files out, new ones in, and working on TAXES! Every year I think there must be an easier way to do this....but like everyone else....I just don't like to do it! Then I started working on my wardrobe, getting ready for a season change and Goodwill. This is the time I look in my closet and say "who bought all these mistakes?" I would much rather be at Lowe's or the salvage yard looking for something new to do with my house....and I do have some ideas!

The organization of DECA held its convention in Nashville this spring and there were 14,000 teens in town! They wanted to come to the Opry so we held two shows on Sunday night, May 2nd. I was a nervous wreck because I was the only 'senior' on the show of folks like Steve Azar, Rebecca Lynn Howard, Buddy Jewell, and others. Mr. Fisher asked me to open the show, explain a little bit about the Opry using their slogan "New Stars, Super Stars, and Legends"....so I swaggered up to the front of the stage, hand on hip, and said "I'll gonna be your legend tonight honey!" They all cheered and we just had fun after that! They loved the jokes....even though we had to explain one to a little blonde down front....of course! But when I sang "Don't Touch Me" they all turned the lights on their cell phones and waved them in the air. It just knocked me out....see you learn something new all the time!

The following week I flew with Jim Ed Brown out to Billings, Montana, for the annual DARE Show with The Hagers and Moore & Moore....imagine having to follow two sets of twins! I told them I was sorry there was just one of me and we had a great time as usual. Of course Montana is always beautiful and I got to visit with my nephew Keith and his family. Then on the 18th I flew to Chicago with Steve Hall and Shotgun Red for a show in Streator, Illinois, with Narvel Felts and the Steve Lake Band. Traveling with the dummy is always fun (I meant Shotgun Red of course!) and it's always great to see and hear Narvel....he is one of my favorite entertainers. He asked me to do a couple songs with him so I got to "rock and roll" a little too! Then it was home to regroup and pack for Dollywood....that means puppy baths and packing their bags first of course. My friend Syl took her vacation again to go with us.

I always enjoy going to Dollywood....it is a wonderful park and I just love the feel of the mountains....I believe I could stay there. The show with Randy Parton and all those talented young people is super fun for me because they make it so! It's a special bond within the show and with Wynn Thompson who works so hard to make sure everything goes together to make everybody happy.....wow, what a job!! When in Pigeon Forge my puppy dogs love to go to Patriot Park just as it's getting dark and cooling off....so since they are so good all day, that's how my evenings are spent. They keep me walking and that is a good thing! In between the shows, walks, shopping, and experiencing the mountains, I got to spend some much needed time with my wonderful Fan Flub President, Ann Allen, and her 'brood'! We actually try to get some work done after playing with the important people in our lives....believe me they come first! Again I thank Ann for all the work she puts into the club and I thank Princeton and Brittany for sharing her with all of us!
I hope you all got to see the Nancy comic strip on May 27th. I was honored to be part of the comic strip by its wonderful illustrator Guy Gilchrist who is a friend both to me and to the Opry. Gil has made the comic strip part of his 'Celebrity' series and you can order reproductions of it by going to his web site at http://www.gilchriststudios.com/nancy/celeb6/main.asp.

Well they can call it the CMA Music Festival or whatever they want to....but Fan Fair is still Fan Fair to me!!! We started out this year at the Golden Voice Show at the Williamson County Agricultural Expo Center on Thursday morning at 9:30....it was already hot, but hey it is the south, it is June, and it is Fan Fair!! The show was great and a highlight for me was seeing some folks I don't get to see that often like Sonny James, Brenda Lee and the legendary Skeeter Davis. She did not sing, but she did get up and talk to the audience. which they obviously loved from the ovation she received! She is truly one amazing woman and one who sets a record for courage. We can certainly all take a lesson from her! Those who did not attend missed a wonderful show.

It was exciting to be a part of the Opry Superstar Spectacular this year....the proceeds of this go to the Grand Ole Opry Trust Fund as you know and so I like to see this do well. The show was held at the Ryman Thursday night from 11:00 until 2:00 with performers like Vince Gill, Steve Wariner, Bill Anderson, Brad Paisley, Pam Tillis, Tracy Byrd, and Jack Greene. We followed Buddy Jewell (thanks a lot) who really is a jewel and such a credit to our business....and he stayed around to watch our part....he likes my jokes!

Saturday morning I attended the Opry Fan Club brunch and as always signed autographs and visited with some of the most loyal fans ever. It is so good to see some of them able to come back every year. One of the reasons may be to see Wilma Lee Cooper who was there as gracious and beautiful as ever. It is one of the few things she is able to do but she appreciates her fans very much. It was good to hear all the compliments on the new Opry picture book. I really like my pictures...the main photo was taken by Carla Contreras backstage at the AFTRA Convention which was held at the Opry House last summer. I was touching up my makeup to go onstage....you see my back and my reflection in the mirror and everything is black and white except me! I thought it was so creative so I asked her to send it to Opry marketing for the book. Carla serves on the Board Of Directors with me at AFTRA, which stands for American Federation of Television and Radio Artists and obviously is our union and responsible for getting us our insurance and pension. If the members would like I can get some of the books and personally autograph them. The book also has the newest member Terri Clark in it and we welcome her to our Opry family!

At the Fan Fair Opry matinee which was held at the Ryman, I was asked to go out before the show opened and make a presentation to a contest winner, Lonnie Maines, who won for the recording he made in the new Ryman recording studio. Then I was on the show from 3:30 to 3:45. My friend Terri Williams sang harmony with me and we did a duet as well. Terri was featured on my Breakfast Shows and we also spent nine weeks doing "Always Patsy Cline" in Atlantic City together. Her daughter Mackenzie, my godchild, just graduated from kindergarten and will be starting school this fall....where does time go???!!
Later we stopped by a 90th birthday celebration for my neighbor Bertha Cantrell and sang Happy Birthday with all her family. Then home to regroup and go to the Opry for the 6:30 show and say Congrats and Welcome to Terri Clark. Unfortunately I couldn't stay for her reception as I was booked as the surprise guest on the Mystery.Com event at the Opryland Hotel. What a fun party that was, not to mention great food!! Believe me I was ready to kick my shoes off and enjoy some 'puppy time' before falling into bed!
Sunday morning I was up bright and early (well the morning was bright!) and headed down to Riverfront Park for the ROPE Show. The wonderful folks with Rope worked so hard, but I was not pleased with the way they and this show were treated by the CMA producers. Since we were all 'shortchanged' I felt like the fans were also and there was absolutely no reason for it to be that way. Hopefully there will be some changes for the better next year. After that I met my sister, Mary Lou Lang, and one of her friends, Luella Shjerve, for lunch. Luella comes to Nashville for Fan Fair every year and attends our church while she is here and that's where she met my sister and they became friends....it is a small world!!

Now we are done with Fan Fair and boy are the puppy dogs glad! Shadpoke is writing a note to the people who made the dog treats in the CMA 'goodybag'....he said they were absolutely the best thing about the whole Fan Fair thing!!! And he should know....he has seen more of them than any little dog should have to see! I do hope everyone who traveled here to visit enjoyed themselves and had a safe trip home....thank you for coming to Nashville.
Well until next time, take care of yourself and enjoy the summer months coming up!
Love ya much,

Jeannie

February 2004
Hello Everyone,
I guess an update to this page is a little overdue but it seems time just goes by faster and faster and there's more and more to keep me occupied....even during these past winter months. Let me try to catch you up on what's been going on and what's coming along.
First I hope you all have had a chance to pick up a copy of the new "Life's Highway" CD which I'm very proud of. It's still amazing to me that this project represents my fifth decade of recording since I first began in the '60's. We had a wonderful CD release party on November 15, 2003, in conjunction with my hosting duties on the Ernest Tubb Midnite Jamboree. My sincere thanks go out to the great folks at OMS Records and the Ernest Tubb Record Shop...as well as to the musical guests and everyone else who made that event so special for me.
I hope you all got to see the great review of my CD in the January 20, 2004, issue of Country Weekly magazine. Thanks to Chris Neal for his very complimentary remarks in the review. And thanks also to Peter Cooper from The Tennessean who published a "Behind The Head Shot" feature on me in the December 14th Sunday edition of the newspaper. Ann Allen will be sending out copies of these articles to all the fan club members with the next newsletter.

During the holidays I once again had the pleasure of reading "The Night Before Christmas" to a group of kids before some performances of the Radio City Christmas Show at the Grand Ole Opry House. Maybe they asked me because they know I've never grown up myself...but watching the expressions on the children's faces was a good reminder to me of what the Christmas season is all about. One of the other fun things I did to get in the spirit of the holidays was a day of caroling with AFTRA (the American Federation of Television and Recording Artists). Along with friends like Jan Howard and the Hager Twins, we sang at several places in the Nashville area and ended up with a performance at the Country Music Hall of Fame and Museum.
Before I forget, I want to share a great story about one of the photos that have been added to the 'Photo Album' page of my web site. Those pictured from left to right in the group are Slick McGoo, Gale Beamer, my brother Bernie Seely, and Roger Moras. Gale worked with me on the Thailand tour way back in 1969 and some time ago he happened to meet Bernie out west after they both retired there. It's a small world and it pays to be nice....you never know when, where, or how people will show up in your life again!

We're going to be placing some new photos of my pets on our 'Fan Page' of the web site and I'm inviting you all to send in photos of your pets as well...we'll be glad to feature some of them. There will be details of how and where to send the photos on the page itself so be watching for that. Also, on the 'Merchandise' page of the site we've added a new item which is a numbered, limited-edition print. The original copy of this drawing was displayed for many years in the Magnolia Lobby of the Opryland Hotel and is now on display in the lobby of the recently redecorated Grand Ole Opry House.
The pets are all fine now, but kept me pretty busy for the last several months...I had some remodeling done on my house and Hamilton managed to get out and get attacked by an outside cat I call Bruiser because he is so big. Well needless to say, Hamilton lost that fight and after overcoming infection from the puncture wounds, he developed a fungal infection and we had to put him in the hospital for several days while I cleaned carpets, upholstery, curtains, afghans, throws, pillows, Christmas rugs, throws, and toys. Then I had to dry clean all the clothes in one closet that he hides in and bathe both dogs! Then we assembled two dog crates to make one 6' run for him as he had to be quarantined when he came home since the fungus was contagious to both humans and other pets. Of course he had to go back twice a week for treatments so I would take him in the morning and pick him up in the afternoon. The wonderful news is that we did it! He is doing fine now and there's this little naked cat running around....they had to shave him but we are both happy! Shadpoke turned 15 this month and is doing pretty well considering he can't see or hear very well. He still has a good appetite and loves his walks. Cheyenne is beautiful and very busy! She has to be in the middle of everything going on...and if there is nothing going on...she starts something! I'm told there is no doubt she is my dog! And like me...she has a strong tendency to gain weight so her doctor just advised we cut back a little on the treats and increase her exercise...funny...my doctor told me the same thing!! No matter what I'm doing, all three of them are right there to help and I love it!

This is our last month for the Opry to be at the Ryman...we move back to the Opry House on March 5th. I have really enjoyed performing on the Ryman stage and since the dressing rooms are limited, I've been able to share time with some folks I wouldn't otherwise have the opportunity to spend time with so that was good. And it's always fun to spend a little time downtown on Broadway...kinda like the good ole days! Somehow that 'closeness' makes the holidays even more special. However, I will be very happy to get back home to the Opry House because, although I joined the Opry at the Ryman, like the new artists of today, I was on the road so much that by the time I settled in, we were in the new Opry House so that's home to me...and there is no place like home!!

Speaking of that...I just returned from the Grand Ole Opry Cruise and what a great time we had! I don't think any of the fans had more fun than I did attending the shows of Bill Anderson, Jim Ed Brown, Brad Paisley, and Trace Adkins...and just hanging out with everyone. It was also so good to have Eddie Stubbs along and girls, his legs were even better than I remembered....I think he worked hard on getting them nice and tan just for me! It had been two years since I was on the cruise so it was delightful to see some old friends that I hadn't seen in awhile as well as meeting the new fans who have joined. Grand Ole Opry fans are just the best! The weather was wonderful until the last day, and then Mother Nature showed us how it could be and took over serving dinner that night! We were all relieved to make that turn into the Mississippi River!
We are in the process of lining up a pretty good season of shows...most of them not completely confirmed yet but I hope you will keep checking with us. This month will find us at the Florida State Fair in Tampa on the 12th, and then at the Avi Casino in Laughlin, Nevada, on the 27th with Jim Ed Brown and Billy Walker.....and then I am on to the San Diego area for a few days. Hope to be able to visit with my sons Danny and J.R. Cochran and their families, as well as my brother Bernie and his wife Barb on this trip. Even though my brother Don lives in the Reno area, my sister-in-law Nancy says I'll probably have to come there to see him...he took his retirement much too seriously!!!

My friend Ann Allen tells me she is up for another year of taking care of my Circle Of Friends Club and that's great news! She does such a super job with my fan club and would love to hear from any of you who would like to join us. Ann lost her mother recently and I'm sure you would want to add you condolences to Ann, her family and many friends. Millie was a beautiful lady and a great supporter of all of us in country music and especially at Dollywood. She will be greatly missed.

As always, I appreciate you visiting our site and your continued interest in my life and career...there is no higher compliment. Stay in touch, stay happy, stay well and take care of those "little people" in our lives! If yours are like mine, they would add STAY HOME!
Love ya much,
Jeannie

October 2003
Happy Autumn Everyone!
I hope you all had a great summer and are looking forward to the fall season like I am. Can you believe that summer flew by as fast as it did? I guess it's been awhile since I've written an update so let's catch up on some of the many things that have been going on.

I hope everyone got to see the Grand Ladies photo in the July issue of GQ. First Jan Howard and I are the centerfolds for the 2003 Ernest Tubb Catalog and then we make GQ magazine. It's kind of scary to think what might be next, huh?
I had a wonderful time up at Dollywood in August and was asked to go back in September to fill in for Jim Ed Brown who wasn't able to make the trip. I'll be headed back there on October 12th for another week so if possible please try to visit the park and stop by to see the "Country State Of Mind" show where I perform with Randy Parton and some other very talented entertainers. It'll be your last chance to see us at Dollywood this season.
One of the more exciting trips for me this summer was going thru Minneapolis (on my way to Sandstone, Minnesota, to play Kathy and Joe Jensen's Theatre) and visiting with my friend Steve Pasho. He just recently adopted a greyhound named Faith and I got to meet her! They are really an interesting breed of dog and have always fascinated me. Thanks to wonderful people like Steve and the agency that place them, these retired race dogs are now finding loving homes. And....I think she liked me!!
I know many of you – like myself – have been anticipating the release of my new acoustic and bluegrass CD titled Life's Highway. I'm glad to report that the wait is almost over! I'm proud of this project on OMS Records and will be anxious to hear what you think. I was fortunate to have contributions from some great musicians like Josh Graves, Glen Duncan, Steve Wariner, Jesse McReynolds, and Buck White – as well as wonderful harmony vocals from Charlie Louvin, the Osborne Brothers, the Whites, and Terri Williams.

On Saturday, October 25th, I plan to participate in a special panel discussion and autograph session at the Country Music Hall of Fame. The moderator will be music critic and journalist Robert K. Oermann who wrote the book titled "Finding Her Voice: Women In Country Music" which was just recently reissued. A few of the other ladies who are scheduled to appear on the panel include my girlfriends Jan Howard, Sharon White, and Cheryl White.
I also plan to host the Ernest Tubb Midnite Jamboree on November 15th so be listening on WSM 650 if you can tune in – or better yet come by the Texas Troubadour Theatre if you're going to be in the Nashville area. We'll be doing some music from the new CD which will be fun.

Hopefully you have your reservations made for the Opry cruise coming up in January. We're going to have a good time and I want you to be part of the fun too. I get to be in the company of quite a lineup of "country hunks" – Trace Adkins, Bill Anderson, Brad Paisley, Eddie Stubbs – and the "biggest country hunk of all time", Little Jimmy Dickens!!!
I learned just recently that I was named the recipient of the 2003 Legend Award from the Bluebird Country News. Many thanks to Virgie Warren and everyone up in Flushing, Michigan. The award itself is very nice and something I will certainly treasure. I also want to again thank the George D. Hay Foundation and fine folks in Mammoth, Arkansas, for my induction into the George D. Hay Music Hall of Fame in September.
Around my house the biggest excitement has been that Hamilton (my cat who has never been outside) escaped during my bathroom remodeling project and tangled with a stray cat – who needless to say was more experienced so you can pretty much guess the rest of this story.....many trips to the vet later he is recovering pretty well and does enjoy looking out the new windows the remodeling gave him!!!
Shadpoke is trying to enjoy his 'retirement' but sometimes still has to go with me just to get away from his little sister for awhile. Speaking of her...Cheyenne is doing her job quite well most of the time. She will let Shadpoke know when there is a squirrel at the feeder to bark at and when to chase a leaf across the lawn since he can't see too well. However, she will also take advantage of that situation and steal his biscuit from time to time!!
We have all been having fun playing in the yard, decorating for fall. We have scarecrows, mums, pumpkins, gourds, cornstalks, straw, and everything else we can think of! We are also putting new yellow ribbons around our trees......we are still waiting for our soldiers to come home.
I know there's probably more to tell you that I'm forgetting, but I better close this letter and start carving this year's jack-o'-lantern....if I don't start now I'll never be done in time for Halloween!
Much Love,
Jeannie, Shadpoke, Cheyenne, and Hamilton

June 2003
Hello to Everyone,
Well once again I can't believe it's been so long since I've written to all of you! Time flies when you are having fun...and I have been making sure I do that as much as possible!! Let's see what I need to catch you up on...in March we opened at Dollywood in a new production called "Randy Parton's Country State of Mind". It's a great show featuring some of the best young talent you could find anywhere, and we perform in the Celebrity Theatre which of course is my favorite! Randy does a great job as usual and makes all of us feel so welcome to the park...I'm hoping to do a duet with him when I go back in August.
I came home the middle of April and got to spend a little time getting my yard ready for spring...I love working out there even though my allergies don't! Then I got to make a trip to my home state of PA for a "Legends Fest" show with Porter Wagoner, Jack Greene, Gene Watson, and myself with Johnny Counterfit hosting at the American Music Theatre in Lancaster. The airline lost my luggage when we flew in the night before, so after a quick trip to Wal-Mart at midnight for a toothbrush and some things to get through the night, I started early the next morning to shop for something to wear on the show...from skin out!! Thankfully there was a nice mall there and I was able to get by, and then my luggage showed up in time for the night performance. It was a fun day with all the fans in that part of the country, but especially spending time with some special friends.
In May I was honored to be among those invited to share in the medallion ceremony for the Country Music Hall of Fame inductions of Bill Carlisle and Porter Wagoner. It was a nice ceremony with some fun moments and comments from Dolly Parton and Vince Gill...and a great musical tribute to Bill by his son and the members of his group. Somehow you just 'feel' the stature of the event in the walls of the Hall of Fame Rotunda!
Gentlemen's Quarterly magazine is publishing an article on The Grand Ole Opry and they asked me to pose for some photos with Jean Shepard, Jan Howard and Connie Smith. Needless to say there was a lot of giggling going on most of that afternoon. I am always mindful of how lucky I am to be among those ranks...as talents and as wonderful women. I don't know if we will make it into the magazine or not...there is only so much space...but I was told they quoted me!! I guess we will all have to buy a copy to see what I said!
Recently I was notified of a great honor...induction into the George D. Hay Music Hall of Fame which is located in Mammoth Spring, Arkansas. Unfortunately I will be unable to attend the actual ceremony on September 21st due to a performance already scheduled that weekend, but I am thrilled to be in the company of the other 2003 inductees – Bill Monroe, Barbara Fairchild, Conway Twitty, Ernie Ashworth, George Hamilton IV, Jimmy C. Newman, Jimmy Martin, and Clyde Moody. Thanks to all the fine folks involved with the George D. Hay Foundation which you can read more about on the Internet at www.GeorgeDHayFnd.org.
Gary Fjelstad in Billings, MT extended an invitation to appear on his fund raising show for the D.A.R.E. organization on May 12th and since my sister's son Keith lives there I was happy to accept and take my sister with me! We had a wonderful visit with Keith, his wife Victoria and daughter Whitney...and we got to enjoy some of the beautiful Montana countryside as well as contribute to such a worthy cause. The show featured Moore & Moore, The Hager Twins, Jack Greene, Candi Carpenter, and Johnny Rodriquez as well as myself. They are talking about making that an annual event.
Thanks to the staff at "Country Music Greats" for recently publishing an article about me in their quarterly magazine. You can order copies or subscribe on their website at www.PureCountryMusic.com. Also don't forget to order your copy of the "Changing Hearts" movie that I had the pleasure of appearing in...there's info on the Fan Page of my site about how to order the movie...and your purchase will help non-profit organizations dedicated to cancer research, education, and patient support.
And also on the Fan Page is a fun trivia contest that is running through September 30th. I probably shouldn't say this...but I'm pretty sure I don't know all the answers myself! I'm really looking forward to Fan Fair...I will be appearing at the Country Music Hall of Fame and Museum with Jean Shepard and Jan Howard on June 6th, as well as visiting with Bill Cody on WSM that morning, and I'll be visiting with Eddie Stubbs on Saturday morning before going out to the Opry Fan Party. Hope to see you all there. If we can't see you in person this year though, hopefully you'll be listening to everything on WSM radio and on the Grand Ole Opry. If you haven't already signed up for the 2004 Opry Cruise next January I hope you do so soon...I'll be cruising with some of my favorite friends like Brad Paisley, Bill Anderson, Jimmy Dickens, and Eddie Stubbs...and I hope you can come along too!
I also hope you have a wonderful summer this year...pretend you are a child again, lay back and look at the clouds on a pretty day, or if its raining, don't be afraid to get wet...remember how much fun it was to run in the puddles! Try it again, only maybe now you should just walk! Enjoy your life to the fullest...and thank you for being a part of mine.
Love,
Jeannie, Shadpoke, Hamilton, and Cheyenne

February 2003
Hi Everyone,
I hope you all enjoyed your holiday season and have enough memories to make you want to go through all the decorating, shopping, baking, etc. again next year! My holidays were wonderful - enjoyed my family, friends, neighbors and most of all of course, my pets! My sister and I hosted a formal sit down dinner for ten at my house on December 22nd and then we went to the Radio City Music Show at the Opry House. It was so much fun to watch my great, great (yes, that's right, great, great!!) nieces' faces...they are 12 and 9 and they had never seen a show like that before. It's really a great show and I always enjoy it myself. On press night this year they asked me to read a short version of "Twas The Night Before Christmas" on the stage before the show started and they had about ten children up there with me. It was fun and with my usual "rewrites" I was able to get a few laughs from the adult audience, too!!
We finally got all the decorations down...thank goodness all the outside stuff was put away before we got our snowstorm which literally shut down Nashville. I was home most of it, although I did have to leave that night to go by tour bus to Panama City, Florida on a LegendsFest show with Ralph Emery, George Lindsey, and we met Gene Watson and his band down there. It was really cold there also, but I did get to "hold hands" with a dolphin and rub her belly!! They took my picture and I looked like I was scared to death but I was just freezing!!
My little Florida dog Cheyenne didn't know what to think about all the snow...she had fun running around until she realized her feet were freezing and then she'd look up so pitiful. Shadpoke is an old pro at this and he loves playing in it. They looked so cute in their sweaters. Hamilton the cat didn't see anything interesting at all out there...no birds even came up to the feeder that day!! So he spent most of his time in front of the fireplace until the dogs came in all wet and wanting to get warm!
I started doing Weight Watchers before Thanksgiving and somehow I managed to lose about five pounds during the holidays. Mostly I had just developed some bad eating habits so this is helping me get back on track. I wanted to lose ten pounds as I have some great costumes that I haven't been able to wear. I decided to literally "put my money were my mouth is"!!!!!!
My trip to the Florida State Fair in February was a great time, not only for me but for the fans as well...there were 39 acts I'm told. Didn't get to see much else at the fair as there's never time, but we did have wonderful weather and wonderful food, including strawberry shortcake!!! One interesting thing that happened is they cancelled my reservations when I didn't come in on Wednesday as I had planned. There weren't any rooms so I roomed with Jeanne Pruett and we had ourselves a fun PJ party! She reminded me that a few years ago, Jan Howard and I had a room and somehow Jeanne and Connie Smith didn't...so we all had a PJ party together that year!
So far I'm still losing about 1/2 pound every Weight Watchers meeting, but it has been hard to do it with so much traveling, especially when there is strawberry shortcake! But I don't have much more to go so I'm okay. The puppy dogs say I just need to walk them more!
There is great news that I will be performing this year at Dollywood and I am really happy about that....I missed everything about it not working there last year...the park itself, the cast, the fans, and the great friends I've made down there. I hope you can come see our show there this year...and/or come visit us at the Opry!
It's always nice to be recognized and I'm very proud to be nominated this year by the Opry Fans Connection International (OFCI) as their "Entertainer of the Year"...it's especially great to be in the company of Loretta Lynn, Jean Shepard, and Bill Anderson. The awards will be presented in August.
I'm also honored that in a recent book released titled Heartaches By The Number: Country Music's 500 Greatest Singles, my recording of "Don't Touch Me" was included at No. 97. The authors, David Cantwell and Bill Friskics-Warren, were very complimentary and presented a nice message about the song.
I guess that's all for now...take care of yourself until next time. (And think SPRING!)
Love,
Jeannie

November 2002
Well hello everybody! Can you believe that fall is here already? I don't know where the time is going but I AM having a wonderful time so no wonder it's flyin'! I'm really getting excited now about my new CD on OMS Records. I still don't know the release date yet as we have to work around everybody's schedule to get it finished...but hopefully it will be worth the wait! I almost missed all the goblins this year as I took a few days off to go to the mountains and look at some of God's most beautiful artwork but I did get back in time to greet my little "god-daughter" who was dressed as a mouse! Now the "trick" is to get all these "treats" out of the house before I eat them all!
About my redecorating job...I've always heard that it will take longer and costs more than you planned and I can attest to that! But we're getting there and I'm really pleased so far...alright alright...so I did change my mind a time or two!
Besides...our priorities are dog walks (according to Shadpoke and Cheyenne) and catnaps (according to Hamilton)!!!
One of the most exciting things that has happened for me recently was attending the International Bluegrass Music Awards show as a nominee and ultimately as a winner! Thanks again to Dr. Ralph Stanley for inviting me to be a "Clinch Mountain Sweetheart" and for allowing me to share in the honor of winning the "Recorded Event of the Year". Congratulations to Dr. Stanley, his wonderful band, and his producer Bill VornDick.
I have been very busy working road dates with some of my very favorite people including Jimmy Dickens, Ralph Emery, Jack Greene, and Bill Anderson just to name a few - and I had a wonderful time with Jean Shepard and Jan Howard performing a "Grand Ladies" concert at Dollywood. It's always an honor to share the stage with these great artists, and our friend Marty Martel makes that possible for all of us on the Legendsfest shows. Hope to see you at one soon!
Speaking of Dollywood, Shadpoke wrote a letter to Ms. Dolly and suggested they have a Doggywood where puppy dogs can relax and refresh when they are visiting her great park - and they are going to add it! Ms. Dolly wrote him a letter herself......now how's that for being a VID (a Very Important Dog for those of you not familiar with dog talk). Check it out as it's supposed to open this holiday season!
Since my Christmas Breakfast shows got cancelled this year I think I'm going to really enjoy my family, friends, and neighbors this season. I haven't been able to attend many of the parties the last several years with my schedule. And I think we're going to limit the commercial aspect and put the emphasis on 'together time'. That's a great gift for me.
Thanks to so many of you for showing an interest in my new fan club called Jeannie Seely's Circle of Friends. I'm so grateful to Ann Allen for talking me into doing it after all these years, and I'm glad that it brings joy to people. All of you make me realize everyday how fortunate I am to be able to continue to do what I love, and I love you for that!
With the Holidays just around the corner, remind yourself to take care of YOU!!! Maybe I'll talk to you again before then, but let me tell you to start enjoying RIGHT NOW!
Love, Jeannie and Family

July 2002
Let me thank all of you for visiting me via the web...it is still amazing to me! I'm still learning how to do all this, but the good news is...I'm learning!
I have been really busy lately with several projects I'm excited about. I have been redecorating my house, not only because I needed a change but also because I'm planning to do a video here which I hope you will all find interesting once it's done. I'm trying something a little different and that's all I'm gonna tell you right now!
Also, I have been in the studio recording a new bluegrass album with Hugh Moore and Billy Troy for OMS Records. It's pretty fun and we've chosen some really good songs and some I think might surprise you on a bluegrass CD! So far we just have the basic tracks done...I'll keep you posted along the way.
I'm looking forward to going to Switzerland since I have never been there...it's going to be a quick trip, but hopefully they will like me and I can go back and spend a little more time.
As most of you know by now, I adopted a little girl dog in March. Most of the time Shadpoke seems to enjoy Cheyenne, but when she pulls on his ears he gets a little annoyed! I won't have to worry about Hamilton the cat getting bored...she keeps him on his toes! She is three years old but still puppy enough to teach me to pick up after myself...or she will!
I had a wonderful birthday on July 6th and spent it at the Opry which was wonderful. Of course as most of you know, I celebrate all year long, so I still have some lunches and dinners coming...the greatest gift of all since I don't like to cook! Actually, I feel that I'm helping the world by conserving our energy resources...that story seems to be working for now!
Got to run, but until I see you in person...just pretend you're getting a hug!

Take care of yourself...

Love,
Jeannie (Seely, not Shepard, Pruett, or C. Riley)

March 2002
Hi Everybody! Gee this is exciting...my very first web message! As slow as I am it's hard to believe I used to be a secretary...it's probably best to keep singing huh?
First let me tell you how pleased I am that you are visiting with me thru my website. I really do appreciate your continued support and interest in my life and career. We are just now booking dates for the season and hopefully we'll be coming close to you. I've often said that visiting with you after the show is like a living scrapbook for me because you folks tell me about where and when you have seen me thru the years...most of them good memories for me!
The most important thing going on right now is the adoption of a little sister for Shadpoke and Hamilton. She is a little Shih Tzu like Shadpoke, only smaller and he likes that! He weighs 8 ½ pounds and she weighs 6 pounds. She's blonde with huge brown eyes and we think she looks as much like Goldie Hawn as Shadpoke does Johnny Russell! Her new name is Cheyenne and I think she likes it because she comes every time I call her, especially if I have puppy treats in my hand!
Shadpoke seems to enjoy her except when he's trying to take a nap. Hamilton the cat is another matter altogether! He is highly insulted that he must share his domain with another canine! Needless to say this will take some time!
Thank goodness spring is coming and we can spread out to screened porches and decks! I'm considering screening the entire yard this summer!
This year once again I'm going to be sponsoring a girl's softball team in Donelson called the "Seely Superstars". Good luck to all the girls and I hope they have a wonderful season.
One other item of news is that I've been asked to join the Advisory Board for the East Academy School here in Nashville and I'm honored to accept that position.
Well I must run...we'll talk again soon!
Thanks much.
Love,
Jeannie & Family
P.S. I still hate office work (and computers too).
P.P.S. Oh yes, I wanted to tell my neighbor's daughter who signed my Guestbook that your mother is a wonderful neighbor. We just can't wait until she gets old. We broke her leg and that still hasn't slowed her down!

---
BIOGRAPHY: Jeannie's bio is up and ready for viewing.
last updated
DISCOGRAPHY: See what records Jeannie has made throughout her career.
APPEARANCES: See when and where Jeannie is going to be appearing, She may be coming to a city or town near you!
GUESTBOOK: Leave a message for Jeannie or tell everyone about a Jeannie sighting you may have had recently.
PHOTO ALBUM: See photos of Jeannie and some of her Opry friends, and some photos of Jeannie with friends like you.
FAN PAGE: See photos of Jeannie's Fans and read stories about their Jeannie encounters.
MERCHANDISE: Buy some of your favorite Jeannie merchandise right here online.
Please feel free to drop us a note and let us know what you would like to see or hear on the site by e-mailing: [email protected].
Feel free to take a look around and be sure to come back often.
Send Jeannie an E-mail.